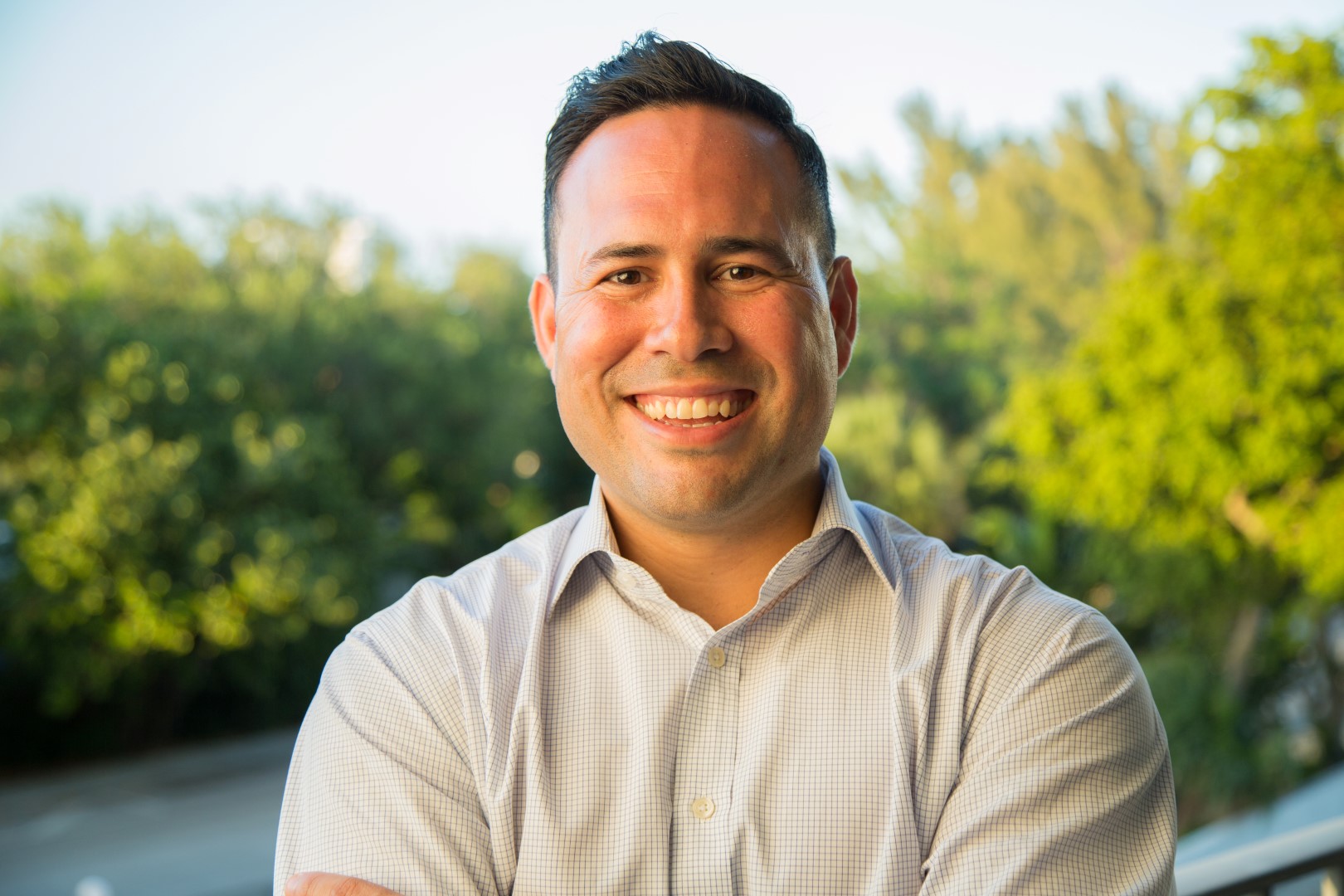 Democrat Nick Duran is facing a primary challenger, Nancy Lee, in his re-election bid for House District 112, but that name is merely a front for her true identity: "GENIUS OF DESPAIR."
In a letter sent to the Florida Division of Elections late last month Lee, who also ran for HD 112 in 2016, requested that her blogging handle be added as her official nickname in the state's database of candidates. And consistent with all true geniuses, especially those on the internet, Lee made sure her request was in all caps.
"I HAVE BEEN USING THE NAME GENIUSOFDESPAIR ON MY BLOG EYEONMIAMI.BLOGSPOT.COM FOR AT LEAST 11 YEARS. 16,215 PEOPLE HAVE VIEWED BY PROFILE AND SEVEN AND ONE HALF PEOPLE HAVE LOOKED AT OUR BLOG WITH MY NAME BEING GENIUSOFDESPAIR/NANCY LEE. SO I REQUEST THAT "GENIUS OF DESPAIR" BE INCLUDED AS MY NICKNAME WHEN RUNNING FOR STATE REP. DISTRICT 112. (SEE A AND B) ATTACHED," Lee wrote.
The affidavit was signed and notarized on Nov. 21, marked received by the Division of Elections on Nov. 28, and includes a couple pieces of evidence. Namely, a printout of her profile page showing the previously mentioned 16,215 views.
Notable by its absence, however, was any evidence showing seven and one half people had looked at "GENIUSOFDESPAIR/NANCY LEE." It remains unclear how Lee would know a half person had viewed the web page.
Lee's candidacy was acknowledged by the Division of Elections on Dec. 5, but as of Friday her name in the database is still just Nancy Lee, which seems somewhat unfair considering Republican candidate Rosa Maria Palomino got away with getting her nickname – the much less intimidating "Rosy" – put in the database.
Despite name recognition from somewhere between 7.5 and 16,215 people, Lee wrote in a Friday blog post that she agreed with a "mean comment" that her "campaign is going to crash and burn."
"Why wouldn't it? I probably have more baggage than Nick Duran my opponent BUT it is different baggage. None of relates to getting public money or influencing anyone. I am just a civic minded person that has written a good government blog since 2006 for no money. That adds up to 5,454 blog posts I have written and I am not even a good writer," she said.
Lee went on to criticize Duran for serving as executive director for the The Florida Association of Free and Charitable Clinics by citing a POLITICO article from before he was in the Florida House about the non-profit's funding the 2015-16 state budget.
HD 112 covers part of coastal Miami Dade County, including Key Biscayne and Coral Gables. The district leans Democratic but is somewhat competitive. After beating Lee in the Democratic Primary, Duran won his 2016 contest against Palomino 53-47.