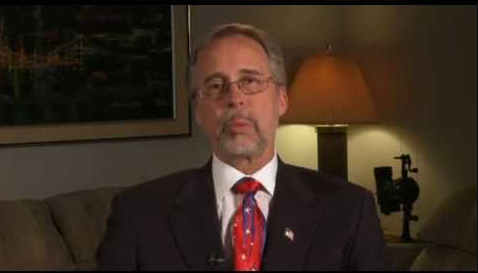 November fundraising in 2019 Jacksonville local races saw resource gaps widen between candidates in competitive races.
—
Believe in Bill?: In At Large Group 2, where Republican Ron Salem faces fellow Republican, former Mayoral hopeful and two-term Councilman Bill Bishop, Salem's lead grew last month.
Salem raised $9,350 in his ninth month in the race, with donations from former Mayor John Peyton's Gate Petroleum and Rep. John Rutherford standing out. Salem has raised nearly $125,000 to his campaign account, and an additional $6,000 to his political committee; all told, he has roughly $129,000 on hand.
Conversely, Bishop raised just $700 in November, and spent $5,048. He has roughly $9,000 on hand
Bishop, who has gone to great lengths to become part of the Republican fold after a fractious campaign for mayor that ended with him endorsing Democratic incumbent Alvin Brown, spent money on event sponsorship at a local Republican event, and advertising on right-wing outlet WBOB — a move that might be anathema to his liberal supporters from that 2015 race.
A new website is in Bishop's future, courtesy of old friends from the 2015 race: the RLS Group.
RLS was best known for sending out a preemptive "Bill Bishop for Mayor" endorsement of Brown that led to a wacky series of events that included Bishop calling the email an "operator error."
Soon thereafter, the Brown campaign — run by out-of-state ops — hired them as "paid consultants," though it is unclear what benefits their consulting brought.
Politics in Jacksonville is a season of second chances, however, and the RLS Group has almost $4,400 of money to play with.
—
Testy Pattern: When last we checked in with Earl Testy, a Republican running in Council District 14, he was mansplaining about how sexual harassment was a function of the female libido.
"They have themselves and their libidos to blame for much of their own abuse by men," Testy posted to Facebook last week.
Monday saw Testy's November fundraising report drop, and it wasn't pretty.
He raised $44 (forty-four) in November, though some of that ($5) was self-financed. He also gave himself an in-kind contribution of $12.61 for BBQ at a GOP event.
Of Testy's $44, there was some churn — he spent $13,50 at a local public library, printing out petitions.
He enters December with nearly $32 on hand.
Testy has an opponent who is somewhat better capitalized: establishment favorite Randy DeFoor, who has over $81,000 on hand after raising $13,400 in November.
—
Rose Conry builds cash lead: In City Council District 6, Republicans Rose Conry and Michael Boylan are squaring off to replace Matt Schellenberg.
So far it's Conry with the early cash lead over Boylan, the outgoing CEO of WJCT.
Conry, who has over $41,000 on hand after a $23,765 November, is the Chamber candidate.
Among the donors is a cross-section of Jacksonville's power structure.
Ken Babby (owner of the Jacksonville Jumbo Shrimp), Daniel Bean (the soon-to-be unveiled seventh board member for Mayor Lenny Curry's "Kids Hope Alliance"), City Council President-in-waiting Aaron Bowman, Aundra Wallace (CEO of the Downtown Investment Authority), Alan Verlander, and so on.
Boylan has been announcing his candidacy for months, but is hamstrung from using his current role as a platform.
—
LeAnna Cumber banks more advantage: In Council District 5, Republican LeAnna Cumber built more of a nest egg for her race against undercapitalized Democrat James Jacobs.
Cumber added $36,130 to her bankroll, giving her $135,000 on hand after just two months in the race.
Donors were impressive: Susie Wiles, Audrey Moran, former House Speaker Will Weatherford, and Attorney General hopeful Rep. Frank White were four of the bigger names on an all-star slate.
Jacobs brought in $100, giving him $853 raised — but some serious churn, with only $453 on hand.
—
Reggie Gaffney has raised just $10,100 and has four opponents in his District 7  re-election bid; however no one against him has raised more than $1,800 …. Randy White raised $51,000 in the first month of his District 12 bid; the Republican has no ballot opposition … Unopposed (for now) Republican Rory Diamond, running in District 13, crossed the $100,000 raised threshold after a $15,000+ November — his second month in the race …. Matt Carlucci, running as a Republican in At Large Group 4, leads all fundraisers with $182,000 raised — and almost $172,000 banked.