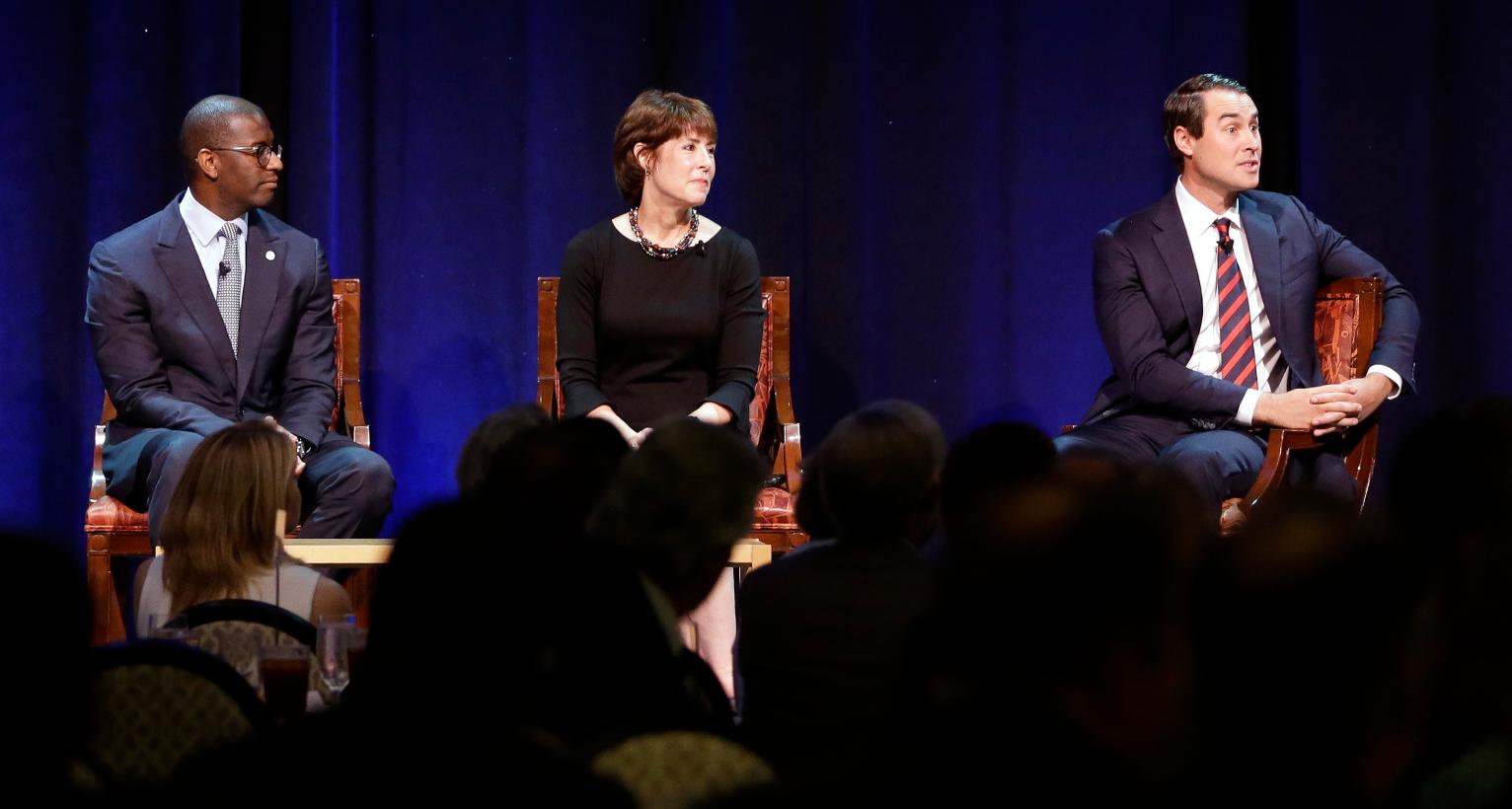 Former Congresswoman Gwen Graham is improving her standing in the early stages of the 2018 gubernatorial race, leading the three other Democratic candidates, according to a new poll out Monday.
She holds a seven-point lead over second place over Tallahassee Mayor Andrew Gillum.
The poll, released by Associated Industries of Florida, a GOP-leaning business lobby, shows Graham with 24 percent, while Gillum is at 17 percent.
While the poll points to a Graham-Gillum race at the moment, the money does not favor the Gillum team, which has struggled to raise cash. By the end of October, he had raised $1.6 million total for his campaign.
"Always would like to have more, but it's far from the whole story," Geoff Burgan, a spokesperson for the campaign, said. "Florida history has borne that out."
In that same time period, Graham's raised $4 million and Chris King, a newcomer in Florida politics, pulled in $2.7 million for his campaign. Miami Beach Mayor Philip Levine, though, has raised the most: somewhere in the ballpark of $7 million.
King and Levine each have 4 percent of the vote in the four-way race, according to the poll. Both trailing rumored Democratic gubernatorial candidate, prosecutor Katherine Fernandez Rundle, who has 6 percent of Floridians' support in the poll.
Levine's deep pockets are not to be underestimated, though. Money could soon boost Levine's statewide name recognition in the race, and he is already working to do so by paying for bilingual TV advertisements.
To keep the momentum, Gillum is betting on the vote of African-Americans, a demographic with which he is leading, according to the new numbers. But as the 38-year-old runs on an "unapologetic progressive" platform, very liberal voters are narrowly favoring Graham (25-23) — not him.
"Name ID is higher for her, for now. Gillum is building real momentum on issues and clearly growing in his race," Burgan said.