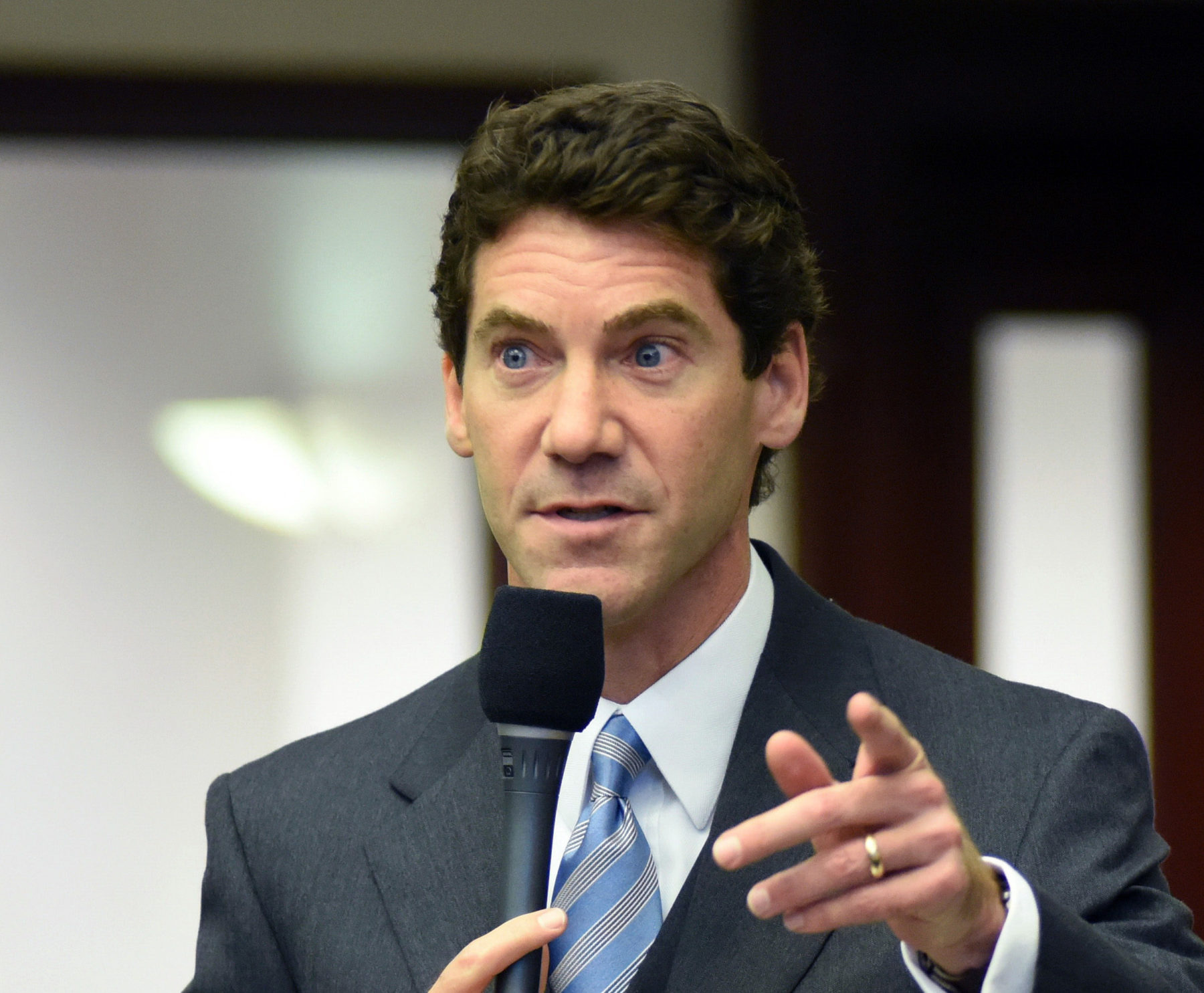 One Attorney General candidate is asserting that a rival for the Republican nomination should be barred from the party's annual January meeting in Orlando.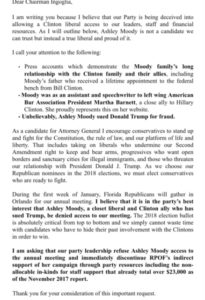 In a letter to Chairman Blaise Ingoglia, Jacksonville Rep. Jay Fant wants it known that he believes retired Hillsborough County Judge and Attorney General candidate Ashley Moody is a "Clinton liberal" and has no business in a Republican Party meeting — or using GOP resources: "Our Party is being deceived into allowing a Clinton liberal access to our leaders, staff and financial resources … Ashley Moody is not a candidate we can trust but instead a true liberal and proud of it."
The tripartite j'accuse cites "press accounts which demonstrate the Moody family's long relationship with the Clinton family and their allies, including Moody's father who received a lifetime appointment to the federal bench from Bill Clinton."
As well, Fant notes that "Moody was as an assistant and speechwriter to left wing American Bar Association President Martha Barnett, a close ally to Hillary Clinton. She proudly represents this on her website."
Fant also notes that "Moody sued Donald Trump for fraud."
"I believe that it is in the party's best interest that Ashley Moody, a closet liberal and Clinton ally who has sued Trump, be denied access to our meeting. The 2018 election ballot is absolutely critical from top to bottom and we simply cannot waste time with candidates who have to hide their past involvement with the Clintons in order to win," Fant asserted.
Moody, via a spokesperson, finds this laughable.
"It is laughable that a candidate running to be Florida's Chief Legal Officer would offer up such erroneous and egregious attacks on the proven record of a former and well respected federal prosecutor and circuit court judge. Ashley Moody is pro-Second Amendment and the only candidate who has supported Second Amendment priorities like Stand Your Ground in the courtroom," said Christina Johnson on behalf of Moody.
"These are real world distinctions that matter to voters, and issues which Ashley Moody has shared with Republican activists across the state these last months and throughout her career. Not only is Ashley Moody a staunch supporter of our President, but she has secured the endorsements of those who worked tirelessly on behalf of the President's campaign, including law enforcement officials and elected leaders across the state. We look forward to highlighting these conservative values at the January RPOF meeting," Johnson added.
Fant has staked out the Trump lane in the primary, a crowded field of well-financed candidates.
Fant has nearly $1 million on hand between his political committee and campaign account.
Moody, between her political committee and campaign account, has over $1.2 million on hand.
However, both of them are chasing Pensacola Rep. Frank White, who has $1.95 million on hand between campaign and committee accounts.
Rep. Ross Spano, new to the race, has just $50,000 in his campaign account.