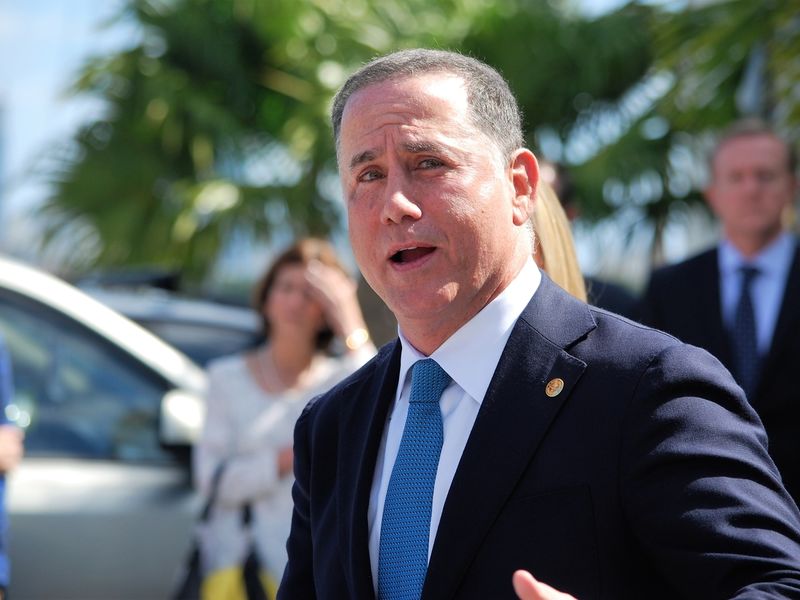 Minimum wage workers in Miami Beach — and the political ambitions of Mayor Philip Levine — took a hit Wednesday when an appeals court affirmed a Miami-Dade circuit court decision from earlier this year to reject the city's proposed minimum wage law.
Levine introduced his proposal to great fanfare in June 2016, which mandated the city set a minimum wage at $10.31 as of Jan. 1, 2018, then increase it by a dollar a year until 2021.
City officials understood the proposal flew in the face of a state law that pre-empted cities and counties from setting their own minimum wage ordinances.
Levine told Florida Politics last year: "I'm sure it will end up going to court at some point, we feel that we have very significant legal grounds to stand on."
His legal department argued that the state's pre-emption was unconstitutional because of an amendment to Florida's constitution passed by 71 percent of voters in 2004 that set a state minimum wage higher than the federal rate, seeming to leave the door open for local governments to create individual wage laws.
That's not how judges with Florida's 3rd District Court of Appeals saw it.
As they wrote in their opinion: "Because section 218.077(2) of the Florida Statutes prevents a municipality from adopting its own minimum wage, and the 2004 amendment to the Florida Constitution does not nullify or limit this statute, we affirm the trial court's summary judgment invalidating City's 2016 minimum wage ordinance."
The Florida Retail Federation, Florida Restaurant & Lodging Association and the Florida Chamber of Commerce filed a lawsuit in December 2016 challenging the ordinance. They claimed it was a direct violation of a 2013 law signed by the governor that forbid municipalities from assigning their own minimum wage.
The State of Florida joined the suit in February.
Representatives from those business groups were all smiles Wednesday after the verdict came down.
"This victory today in the district court of appeals is also a victory for businesses," said R. Scott Shalley, Florida Retail Federation president and CEO. "This ruling sets a precedent for all municipalities discouraging them from passing local ordinances which are in direct violation of state law while also negatively impacting their local businesses. FRF and our coalition partners will continue to protect all Florida businesses against any rules or regulations that may impact their ability to be successful."
"We applaud the court for siding with job creation and against additional government mandates, and for siding with Floridians looking for jobs and small businesses who are creating them. If communities are serious about creating opportunities for higher wages, they should invest in removing barriers to empower entrepreneurs to grow the economic base — produce more and pay more — based on markets and consumer needs," said Mark Wilson, president and CEO of the Florida Chamber of Commerce.
"We applaud the court's decision, which should send a message to local governments around the state that, however well intended, each level of government has its limitations on their authority," said Carol Dover, president and CEO, Florida Restaurant and Lodging Association.
The decision is also a blow to Levine's gubernatorial ambitions, as the proposed minimum wage increase was seen as a strong talking point to progressive Florida Democratic voters, who are frustrated by the Legislature's reluctance to increase the state's minimum wage, which currently resides at $8.10.
The centrist-leaning Democrat flirted with running as an independent earlier this year, needing to prove to some Democrats that he'll be a worthy representative of the Party as they combat the Republicans in 2018.
"While I am deeply disappointed in this decision, the fight to do what's right for Floridians goes on," Levine said late Wednesday afternoon. "No one — in my community and around the state of Florida — can afford to live on $8.10 an hour, let alone support a family.
"When I was Mayor of Miami Beach, I promised to see this fight through to the very end, all the way up to the Florida Supreme Court if need be — and we will.
"As Governor of our state, I will continue to fight, by all means necessary, to ensure that all of our families are finally afforded a living wage because it's the right thing to do."
Curiously, Levine is the only one of the four Democrats running for governor who has not endorsed the concept of a $15 minimum wage.
Miami Beach City Commissioner Kristen Rosen Gonzalez criticized Levine for his campaign to raise the minimum wage, telling the Sunshine State News earlier this year that,"I'm for raising the minimum wage, too, but this is about our mayor putting on a show to aid his campaign at the expense of every taxpayer in this city. We just can't have it."