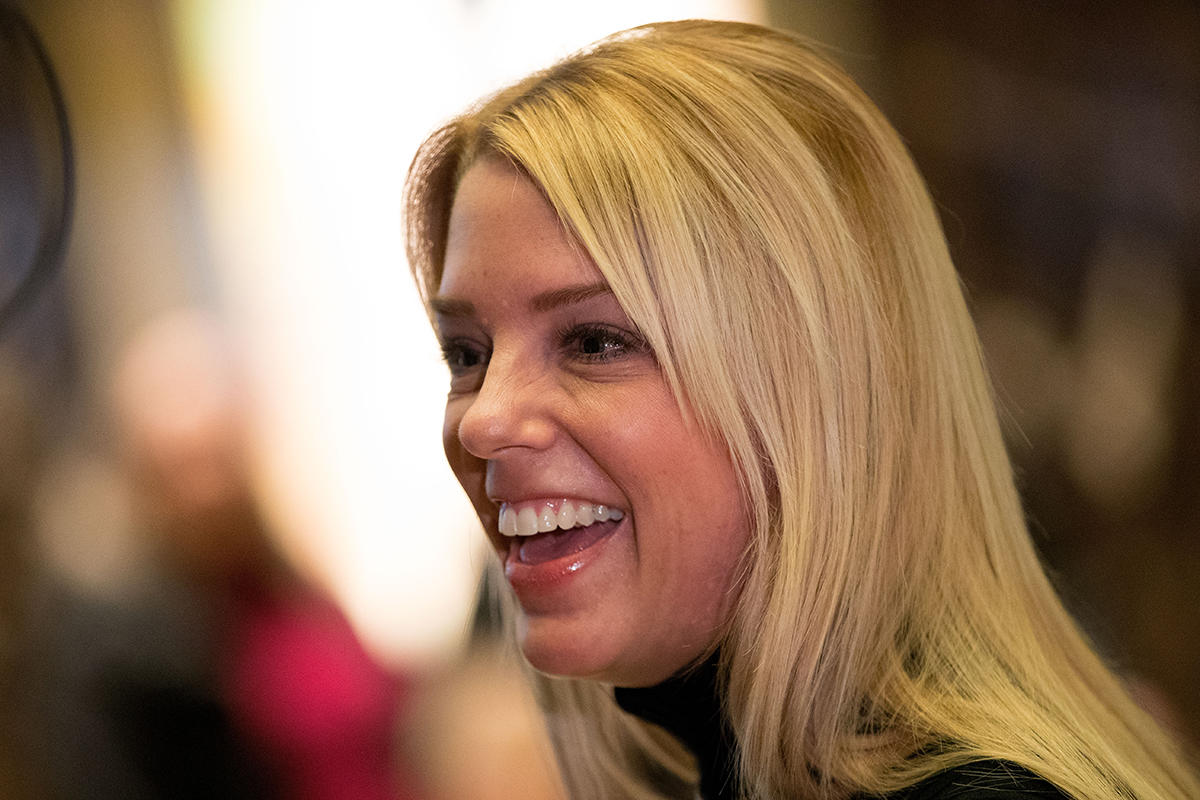 Attorney General Pam Bondi finally explained why she won't publicly support a proposed ban on greyhound racing in Florida or any other constitutional amendment.
Bondi sits on the 37-member Constitution Revision Commission (CRC), which convenes every 20 years to review and propose changes to the state's governing document.
But, as the state's chief legal officer, she's also "the one who has to review all of these (amendments) for constitutionality … before they go on the ballot," Bondi told reporters after Wednesday's Cabinet meeting.
Any changes OK'd by the panel go on the 2018 statewide ballot, where they must get 60 percent approval from voters to be added to the constitution.
"So I'm trying not to comment on any of the CRC proposals," she said. "I'm very careful commenting on anything until the appropriate time."
Commissioner Tom Lee, a Republican state senator from Thonotosassa, had filed a proposed constitutional amendment to ban dog racing.
Bondi, a Tampa Republican who regularly brings shelter dogs to state Cabinet meetings to get them adopted, had declined to say whether she would support the amendment.
Lee's original proposal would have phased out live racing over three years; it was since changed to take effect only one year after passage.
Jack Cory, spokesman for the Florida Greyhound Association, has said Lee's proposal "is bad for Florida and it is bad for the greyhounds."
"It would cost over 3,000 Florida jobs, put over 8,000 beautiful greyhounds at risk and create mini-casinos throughout Florida," Cory said in a statement, referring to other gambling—such as cards—that would continue at pari-mutuel facilities.