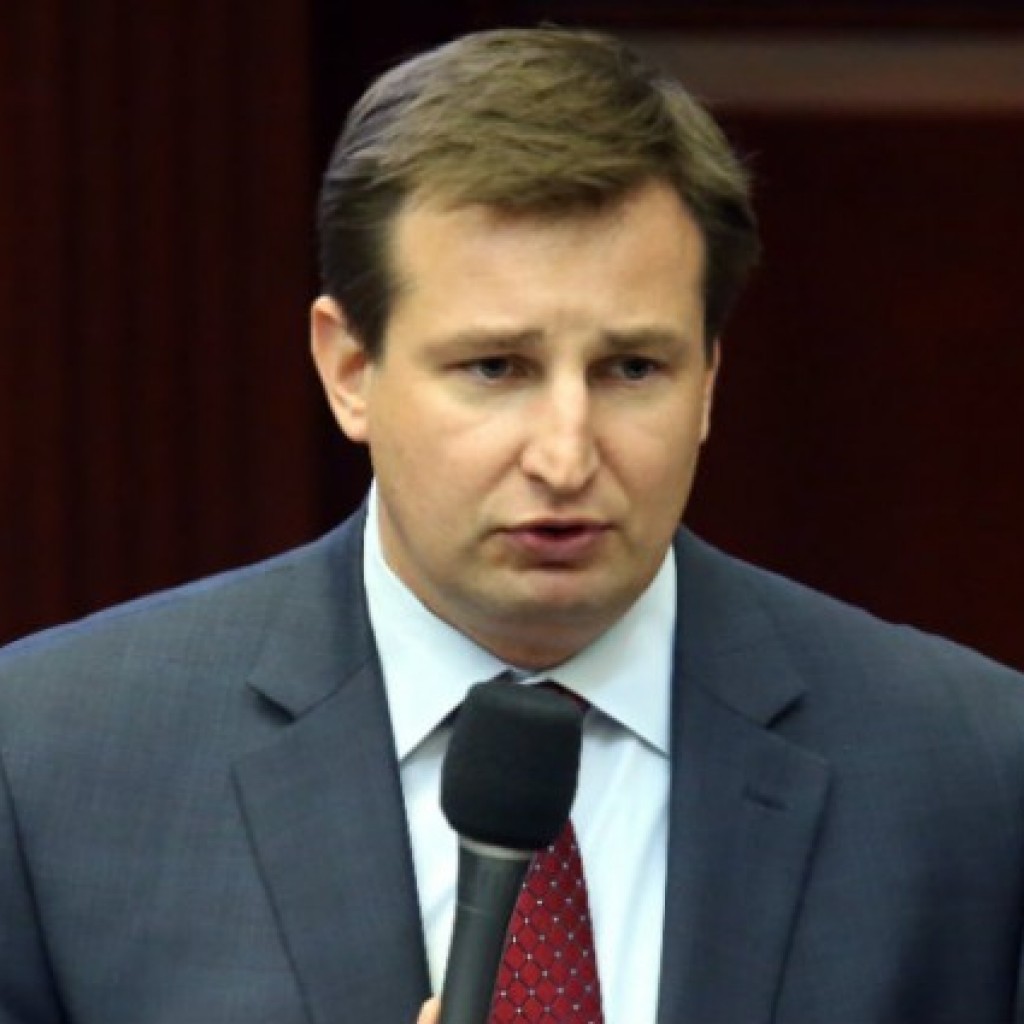 Republican state Rep. Jason Brodeur continues to rake in campaign finance money for his 2020 bid for the Florida Senate, raising $19,229 for his official campaign and another $35,000 for his independent political committee in November.
Brodeur, of Sanford, leads all Central Florida state Senate candidates even though the election he's shooting for is three years away. He now has raised more than $196,354 in his campaign fund, with $123,352 left after expenses, and another $1.3 million raised in Friends of Jason Brodeur Political Committee, with about $300,000 in that bank account on Dec. 1.
He is aiming for the seat being vacated by Republican state Sen. David Simmons in Seminole County.
Brodeur's latest contributions include $10,000 from Committee of Safety Net Hospitals, $5,000 from grower June Simpson of Thonotosassa, and $5,000 from Mosaic for his political committee, and 15 maximum $1,000 checks for his official campaign, including $1,000 checks from lobbyist Ron Book and his law firm.
His Democratic opponent Fred Ashby of Oviedo reported $425 in contributions, giving his campaign just under $300 in the bank at the end of November.
Among those Central Florida Senate candidates running in the 2018 election, Republican state Sen. Dorothy Hukill of Port Orange had the largest November haul, bringing in $13,400, bringing her total contributions to $98,100. In her bid for reelection in Senate District 14, she has about $68,000 in the bank.
Her Democratic opponent Melissa Martin of Cocoa had a relatively strong month for a challenger, but not on the same scale as the incumbent. Martin reported raising $2,890 in November, giving her a total of $11,208 in contributions. She ended November with just under $10,000 in the bank.
Republican state Sen. Dennis Baxley of Ocala raised $6,500 in November, bringing his total contributions to $71,850. In his reelection bid in Senate District 12, he has about $55,000 in cash.
His Democratic opponent Gary McKechnie of Mount Dora entered the race only three weeks ago. His only campaign contribution was $258, which he donated to his own campaign. There also is another Republican in the race, Kaesha Gray of Ocala, who has not reported any campaign finance activity.
Among other 2020 re-election candidates, Democratic state Sen. Randolph Bracy of Senate District 11 reported raising $2,000 in November, and Republican state Sen. Debbie Mayfield of Senate District 17 reported raising $1,000. Meanwhile, neither Democratic state Sens. Linda Stewart of Senate District 13 nor Victor Torres of Senate District 15 reported raising any money in November. Bracy, of Oakland, entered December with $8,000 in the bank and Mayfield, of Rockledge, with $25,500. Stewart, of Orlando, who just opened her campaign two weeks ago, reported no money yet, and Torres, of Orlando, reported having $22,000 in the bank.