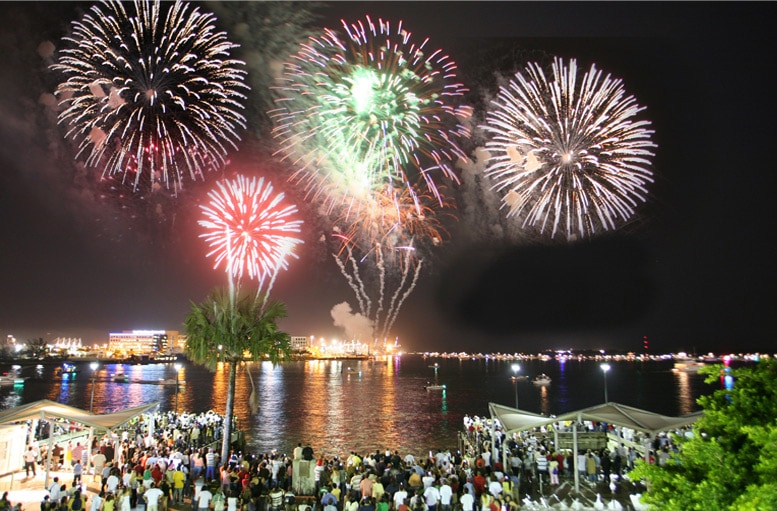 Fireworks are fun, but at what cost?
According to the National Fire Protection Association, the explosive displays cause an annual average of three deaths and cost $43 million in damage. Since 2014 in Florida alone, firefighters have responded to more than 50 fireworks-related incidents, which caused more than $1.5 million in property damage.
That's likely why Chief Financial Officer and State Fire Marshal Jimmy Patronis wants Floridians to be safe this holiday.
"Leave the fireworks shows to the professionals," Patronis said. "So you can avoid becoming a part of these devastating statistics."
Below are six tips offered by Patronis, with a bit of light commentary provided by Florida Politics.
1 — Only purchase sparklers from licensed vendors.
Billy Bob might have the best deals in his lean-to underneath the highway overpass, but there's a reason why his prices are rounded out to the nearest dollar: counting change is difficult with three fingers. You'll want to avoid these unlicensed peddlers.
2 — Keep a fire extinguisher and water hose on hand, and a bucket of water available to fully extinguish used products.
Much like romance, it takes just a 'spark' for a widespread, catastrophic fire. Once the show is over, take a few precautions and briefly douse used fireworks. Having the extinguisher ready with a water hose also won't hurt — just make sure the hose is on.
3 — Never give fireworks to young children. Even sparklers can reach temperatures between 1,300 and 1,800 degrees, at least 200 degrees hotter than a standard butane lighter.
If not for the children's safety, then think of yours. Remember "Children of the Corn?" Kids can't be trusted, who's to say they won't turn on you? In all seriousness, a child's impulse could lead to a nasty burn this holiday and an untimely trip to the emergency room. Think before you give Johnny his rocket.
4 — Light only one item at a time and never attempt to relight.
Don't be Wile E. Coyote. Don't be Tom from "Tom and Jerry." Double-checking if something is lit is never a good idea. In cartoons, it's funny. In reality, it's a tragic accident.
5 — Keep pets indoors and away from all fireworks.
Your pyrotechnic hamster might try to convince you otherwise, but don't give in to its demands. Our animals aren't familiar with the dangers of fireworks, and we all know what curiosity did to the cat.
6 — Never mix fireworks and alcohol. Attend public fireworks shows instead. Public displays are sponsored by communities and organizations across Florida.
Two negatives don't make a right; it's one or the other on New Year's Eve. Don't be the subject of the first 'Florida Man' story of the new year. Alcohol only complements fireworks when it numbs the pain of an inevitable burn.