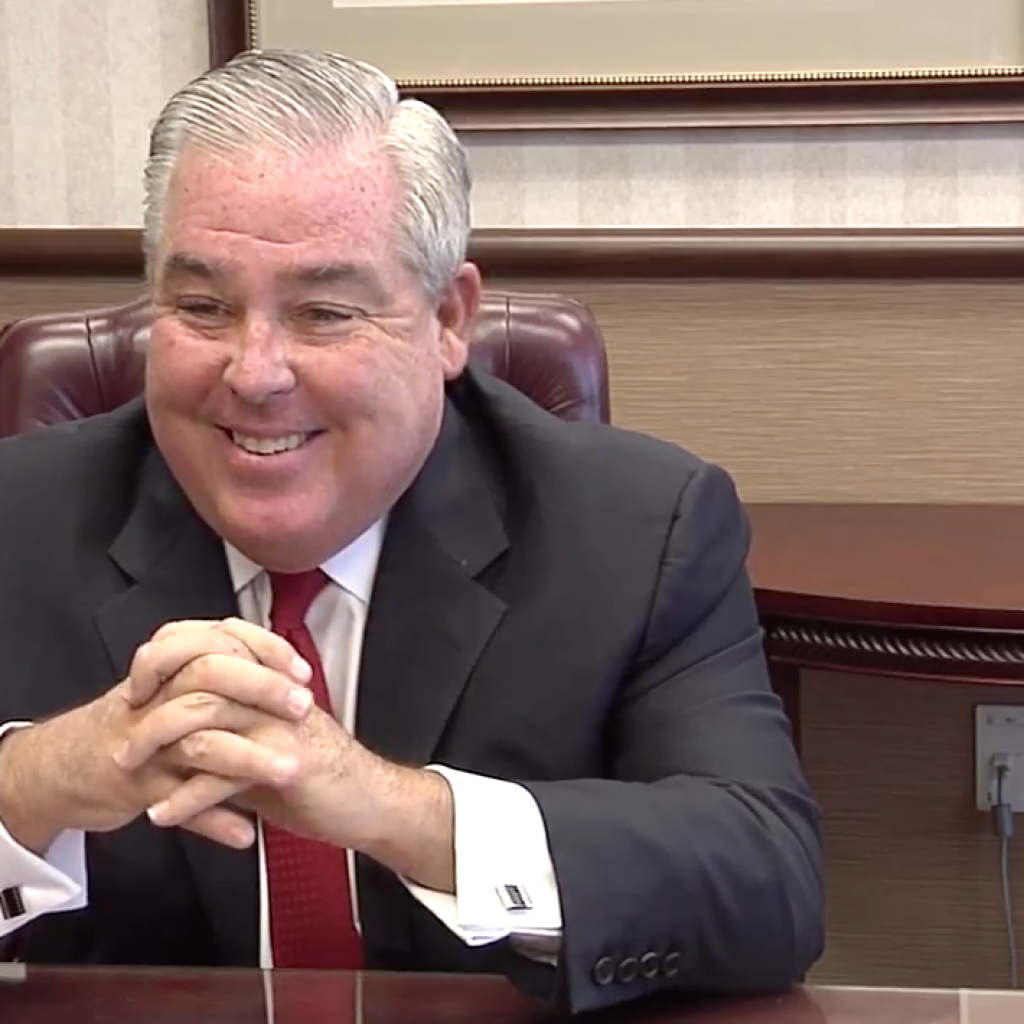 A new poll from Gravis Marketing finds that if Orlando lawyer John Morgan gets into the Florida Governor's race as an independent candidate, he could spoil the chances of Democrats, and might present the strongest independent challenge in memory.
The poll finds that, in head-to-head matchups, leading Republican candidate Florida Agriculture Commissioner Adam Putnam runs dead-even against either of the top Democratic candidates, former U.S. Rep. Gwen Graham or Tallahassee Mayor Andrew Gillum.
Gravis Marketing, of Winter Springs, then introduced the third candidate, Morgan, who declared earlier this month he would not run for governor as a Democrat but left the door open, slightly, for an independent challenge. The poll found Morgan would take far more votes away from either of the top two Democrats and Putnam wins handily.
Yet the poll also shows that without campaigning, Morgan already appears as an independent with contender-caliber support against the two major parties' candidates.
The Gravis poll finds that nine months out from the primaries, 18 percent of Democrats prefer Graham and 12 percent favor Gillum, while former Miami Beach Mayor Philip Levine gets 6 percent, Winter Park businessman Chris King receives 3, and noncandidate Jeff Greene, a South Florida businessman, 2 percent.
On the Republican side, Putnam draws 23 percent while U.S. Rep. Ron DeSantis of Ponte Vedra Beach, who has not announced his intentions to run, would get 12 percent. The only other major declared candidate, state Sen. Jack Latvala, who submitted his resignation from the Senate last week amid allegations and investigation of sexual misconduct, would get 3 percent.
House Speaker Richard Corcoran, who, like DeSantis, has made no move yet, would get 2 percent. Maverick Republican candidate Bob White drew 1 percent.
The poll also finds Democratic U.S. Sen. Bill Nelson leading Republican Gov. Rick Scott 44-39 in a potential contest for the U.S. Senate election next November.
The poll, conducted Dec. 19-24 of 5,778 registered voters across Florida, has a 1.3 percent margin of error, according to Gravis.
In head-to-head Republican-Democratic contests for the governor's office, Putnam and Graham tie at 32 percent, while Putnam and Gillum tie at 31 percent.
With Morgan in the race, Putnam draws 27 percent, Graham 23, and Morgan 17. With Gillum representing the Democrats instead of Graham, Putnam draws 26 percent, Gillum 22; and Morgan 18.
In head-to-head matchups with Corcoran as the Republican, Graham leads 33 percent to 24 percent, while Gillum leads Corcoran 33 to 22 percent.
With Morgan in those races, Graham and Gillum still lead, but by only 3 or 4 points, while Morgan enters right behind, essentially creating tight three-way packs, 24 to 20 to 18 in the Graham question, and 23 to 20 to 19 in the Gillum scenario.
Gravis did not test DeSantis in head-to-head or three-way general election contests.