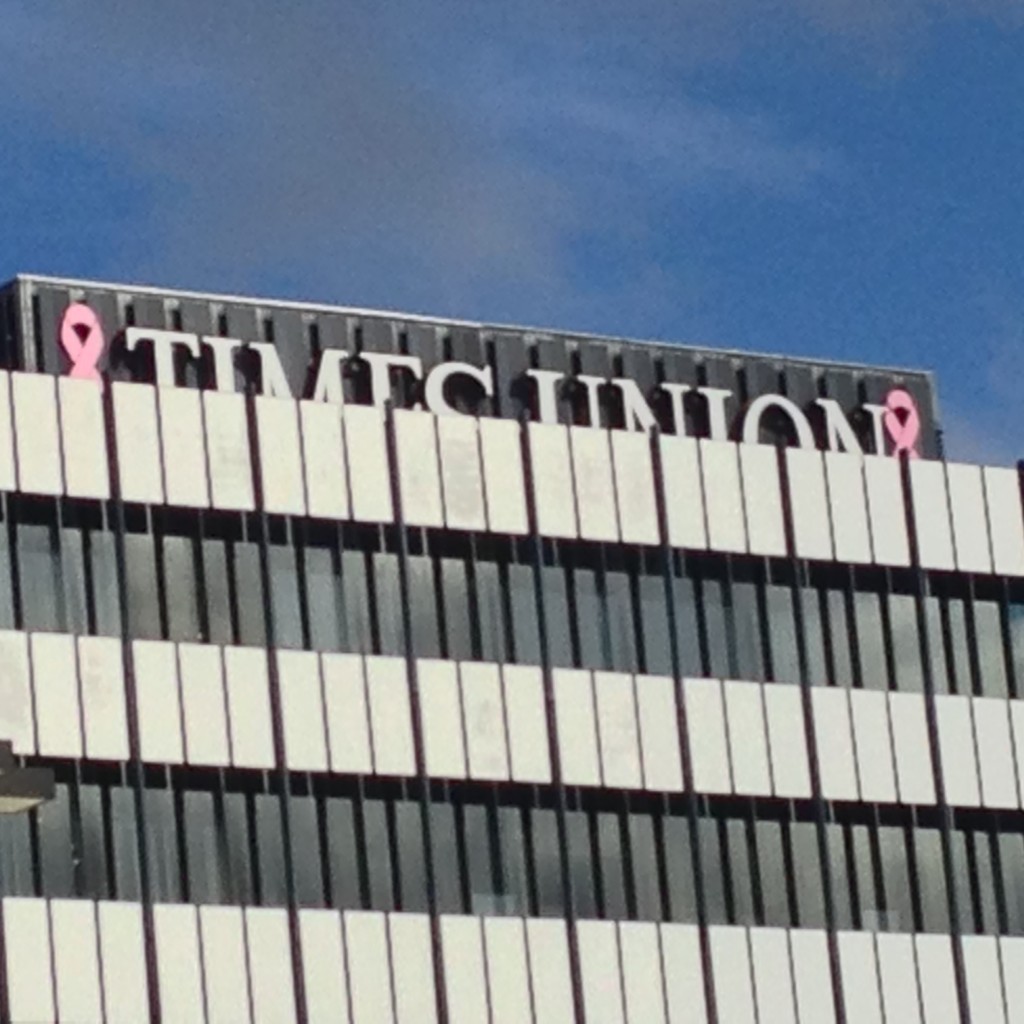 At the end of November, Florida Times-Union reporter Nate Monroe wrote one of those articles so pointed that television reporters, in a crash course on political committee finance, were asking follow-ups during gaggles.
Entitled "Political committee spending keeps many details of Mayor [Lenny] Curry's trips in dark," the piece examined some off-schedule trips the mayor took with Jaguars' owner Shad Khan — dual-purpose excursions devoted to rainmaking for Curry's political committee and exploring entertainment districts around sports stadiums in various cities.
Those cities included Baltimore, where the football team's owner has bemoaned attendance troughs this season, and St. Louis, which lost its NFL franchise to Los Angeles (but still markets its baseball team).
The piece contained a graphic ("Anatomy of a political perk") exploring Khan's $200,000 spending into Curry's political committee.
A sharp piece – one that could win awards the next time hardware is given out – despite the fact that the paper's editorial board doesn't seem to have read it.

On Thursday, the editorial board proved that money spent on political travel indeed was money well-spent, going all-in behind the concept in "Stadium area needs an entertainment zone."
"Mayor Lenny Curry is right to push for a major entertainment district in the stadium area," the editorialists write. "It's an idea that is working well in peer cities like St. Louis and Kansas City."
From there, the editorial offered a revisionist history version of the 2005 Super Bowl celebration.
National sportswriters bemoaned a surfeit of amenities, ranging from hotel rooms to taxicabs. There's a reason that Jacksonville hasn't been in the Super Bowl mix in the decade-plus since — one that Shad Khan spoke to in an article from January of this year.
Khan said: "Here in Jacksonville? Absolutely not. What it takes to get a Super Bowl, I think, is setting Jacksonville up for failure. I think, with time and money, energy is much better served on something else. For example, what they're going through in Miami. A big renovation with the Dolphins would be a great venue for a Super Bowl. I'd love to see Florida get Super Bowls, but I think Tampa and Miami are much better suited for that. The requirements now for hotel rooms and some of the other infrastructure amenities — we don't have here, so let's not kid ourselves."
But what does Shad Khan know?
Check out the T-U narrative.
"Jacksonville had an exciting entertainment district for the 2005 Super Bowl. Bay Street was packed with revelers. The Main Street Bridge was turned over to pedestrians and fireworks shows. We brought in cruise ships for extra hotel rooms. Tents were raised for entertainment. Old warehouses were turned into bars. Jacksonville rocked. We know how to put on a party!"
The Khan narrative is rooted in the business case: we don't have the infrastructure.
The Times-Union narrative is rooted in a history that leaves out some of the ridiculous locations for Super Bowl parties, including (but not limited to) the former "Edge" nightclub in Arlington's blight district, and Five Points' creatively-named "Club 5."
Both spots were, once upon a time, two of the grimiest clubs in the city, where electronic dance music offered a syncopated soundtrack for low-grade vice and second-rate subversion. These were not suitable spots for Super Bowl parties.
Yet, as Donald Rumsfeld famously said, "you don't go to war with the army you want. You go to war with the army you have."
The purple prose continues: "Like an urban Cinderella story, once midnight struck after the Super Bowl weekend, the area returned to its previous dismal state. It's time to turn that memorable, once-in-a-lifetime Super Bowl event into a regular reality."
The editorial notes that Khan's Iguana Investments holds development rights to the Shipyards — savvy readers will note that Khan, just a few paragraphs above, eviscerated the concept of Jacksonville hosting another Super Bowl.
And, further down, it also noted Curry declined an interview request for this article — probably for the best, given that the T-U editorialists went farther in selling the concept than he would.
Leaving aside the issues mentioned above with Jacksonville hosting another Super Bowl, there are existential pressures to come for Jacksonville budgets.
One of those problems: pay raises for city employees.
Police and fire are slated for 20 percent hikes over the next few years, with other city employees trailing behind. These raises were the price paid for getting unions to move future employees to defined contribution plans rather than defined benefit pensions.
The city, committing to pension reform, made what Moody's called a "buy now, pay later" bet.
Jacksonville would have faced draconian cuts in the current budget had pension reform not passed; as it was, the city saved — regarding FY 17 money — $142 million by restructuring what is now a $3.2 billion hit for the unfunded liability from defined benefit pension plans.
Meanwhile, there are capital needs for that temporary budget relief created by deferring a big chunk of payments until 2031 on the defined benefit plan; among them, the laundry list of broken promises to the Eastside and Northwest Jacksonville, a septic tank phaseout program, beach restoration and other repair needs from the last two hurricanes, and so on.
If the T-U is going to address those, it will be in a different editorial. This one ends with more of a "choo-choo" motif.
"So though we don't know many details, it's important for city leaders to get on board with the train of progress. It's on the tracks, and the mayor is the conductor."