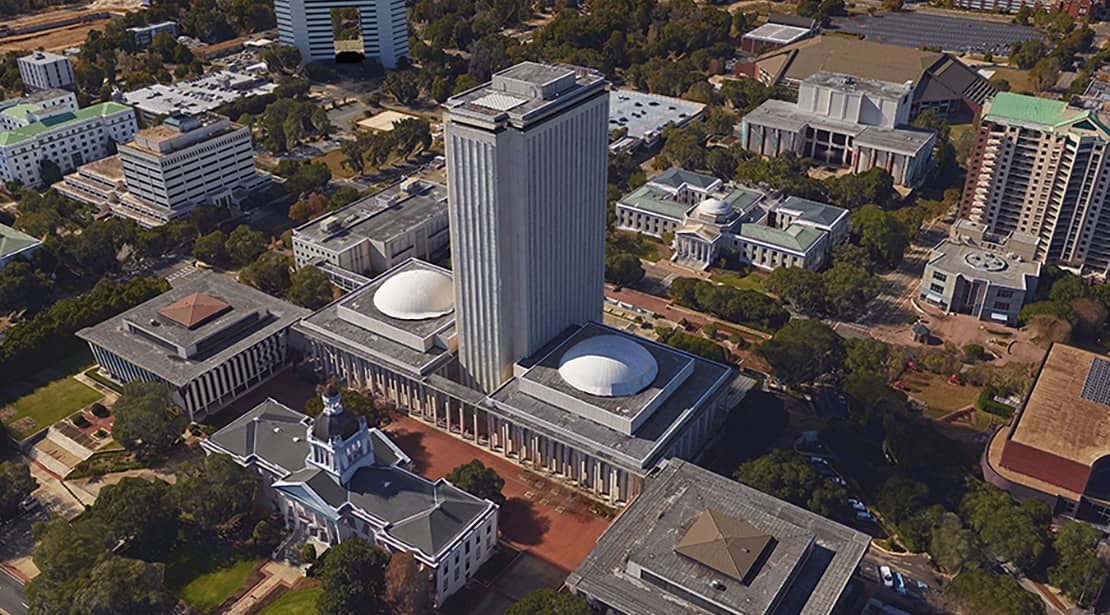 Sunburn – The morning read of what's hot in Florida politics.
By Peter Schorsch, Phil Ammann, Mitch Perry and Jim Rosica.
It's not uncommon for the House floor to look like a veritable florist's shop on the first day of a Legislative Session.
But now, Speaker Richard Corcoran is telling members to cool it on displays of blooms and topiary. The 2018 Legislative Session begins Tuesday.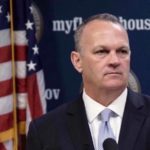 "Only reasonably-sized floral arrangements and live plants will be approved for distribution in the House Chamber for Opening Session," the Land O' Lakes Republican said in a recent memo.
"All Member-to-Member gifts other than floral arrangements and plants should be delivered to Members' offices," he added.  "These policies are in place to protect the security and decorum of the House."
Violating floor decorum is a peeve of the Speaker's.
During the 2017 Session, he reminded members of the House's "unwritten rule": No taking smartphone videos of fellow members on the floor.
"It wasn't aimed at anybody" in particular, he said at a media availability, "but over the last five or six times on the floor, I've just noticed (it) … Until you have a member's permission, videoing them or taking a picture of them on the floor with a cellphone is not appropriate … You can have issues of civility if those things aren't watched."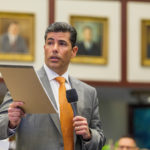 A month before that, Rules Chair Jose Oliva told Women's Legislative Caucus members wearing purple T–shirts with the slogan, "A Woman's Place is in the House and the Senate," to take the T–shirts off or turn them inside out.
The reason: They violated House decorum.
The Legislature will convene in joint Session at 11 a.m. Jan. 9 to hear Gov. Rick Scott deliver his final State of the State Address. The Naples Republican, who may challenge Democratic U.S. Sen. Bill Nelson for his seat, is term-limited this year.
Before the State of the State, the House hosts a "Members & Families Breakfast" 7:30-9:30 a.m. in the House Dining Room in the Capitol. 
"Associated Industries of Florida soiree kicks off 2018 Legislative Session" via Florida Politics – The tradition continues. Associated Industries of Florida will host its annual pre-Session welcome back reception for legislators, lobbyists, and a host of other politicos this evening. Doors open for the ticketed event at 5:30 p.m. "AIF is excited for our annual legislative reception this evening that we've been hosting for more than four decades," AIF President and CEO Tom Feeney said. "Each year, this time-honored tradition is eagerly anticipated by thousands of attendees as the start of the Legislative Session."
Tonight's fundraiser line-up:
11:30-12:30 p.m. – Sen. Annette Taddeo at Governor's Club – Library Room
4:00-6:00 p.m. – Reps. Manny Diaz & Jeanette Nunez for Senate at Adam Street Advocates
4:00-6:00 p.m. – Sen. Dana Young at Governors Club – Capital Room
5:00-6:00 p.m. – Reps. MaryLynn Magar & Travis Cummings at Governors Club – Library
5:00-7:00 p.m. – FL Republican Senate Caucus Welcome Back Reception 2018 at DoubleTree – Roof Top
5:00-7:00 p.m. – Reps. Bobby Olszewski, Daniel Perez, & Lawrence McClure at DoubleTree Hilton
5:00-7:30 p.m. – Speaker Designate Jose Oliva, Leader Ray Rodriguez & Rep. Brian Avila at Adam Street Advocates
5:30-6:30 p.m. – Reps. Cord Byrd, Jamie Grant, Erin Grall, Frank White, & Jayer Williamson, Byron Donalds at Southern Public House, 224 E College Avenue.
7:00 p.m. – FL Senate Democrats Drink, Drop & Dash at Governors Club – Library Room
Tuesday, 7:30-9:30 a.m. – Sen. Denise Grimsley for Ag Commissioner at FL Financial Strategies
Mark your calendars – On January 17th, Red Dog Blue Dog is back for a fourth consecutive year with a record number of celebrity bartenders. Red Dog Blue Dog will match Republicans Sen. Kathleen Passidomo, Sen. Wilton Simpson, and Sen. Young against Democrats Sen. Taddeo, Rep. Tracie Davis, and Rep. Evan Jenne. The teams compete to see who can raise the most money in tips for local dog rescue organizations. In recent years, Red Dog Blue Dog has become a marquee event for people in the process and Tallahassee's animal rescue community. This year's event is generously sponsored by Duke Energy, Florida Power & Light, Strategic Digital Services, Brecht and Hunter Heuchan, Steve Schale and Nikole Souder-Schale, and Enwright Rimes Consulting. Red Dog Blue Dog will be held at Township Tallahassee from 6-9pm. Proceeds for the event will be split between Leon County Humane Society, Tallahassee Animal Shelter Foundation, and Last Hope Rescue.
— SITUATIONAL AWARENESS —
— @Netflix: please stop calling our customer service hotline to ask if we have The Gorilla Channel (Background here)
— @MattGaetz: Putnam calling anyone else an "insider" is rich. He's spent a career licking the boots of the establishment.
— @JimRosicaFL: Barbara Petersen of @FloridaFAF reports in email today: "For the first time in years, we have a fair number of *good* open government bills."
— @AGlorios: Former Rep. Richard Glorioso is not my father. But honestly, I am beginning to wonder if we are long lost cousins. How many Gloriosos could there be? Is he on ancestry.com? We could solve this riddle …
— @SuncoastNews: Florida Lottery says MEGA MILLIONS jackpot-winning ticket from last night's drawing was purchased at 7-Eleven at 7131 Ridge Road in Port Richey. One Florida ticket matched all 5 numbers and the Mega Ball from Friday night's drawing to claim the $450 million MEGA MILLIONS jackpot
***Today's SUNBURN is brought to you by Spectrum Reach, the marketing platform of choice, connecting you to your target audience on TV, digital and mobile. With access to our powerful data and insights, solutions for every screen, and the best programming content on the top 50+ networks, we'll help you reach the right customers for your business. SpectrumReach.com #NeverStopReaching***
— CAPITOL INSIGHT —
"Capitol still grappling with sexual misconduct" via Brendan Farrington of The Associated Press – There will be two empty chairs in the Florida Senate when lawmakers begin their annual 60-day Session Tuesday. Democratic Sen. Jeff Clemens resigned in November after acknowledging he had an extramarital affair with a lobbyist. Republican Sen. Jack Latvala resigned in December after an investigation into sexual misconduct allegations. Sexual misconduct has become a hot topic at the Capitol. Finding ways to protect victims is Attorney General Pam Bondi's top legislative priority; Gov. Scott issued an order to state agencies aimed at strengthening sexual harassment policies, and it's a topic that's become part of the governor's race. It's also created awkwardness around the halls of the Capitol.
"It's odd. It's awkward. Male legislators aren't sure whether to give you a hug or shake your hand," said lobbyist Jennifer Green. "As for female lobbyists, I doubt I'll ever have a closed-door meeting this Session." Whether the atmosphere affects the process is another question, but it won't make things easier. "Certainly, there's a lot of unease in the Capitol. It does make it somewhat harder to get things done," said Republican Sen. Dana Young. "My hope is that people are able to regain focus. Let's get bills passed, let's get a budget done. But I suspect there will be a shadow and an undercurrent that will be pervasive this Session."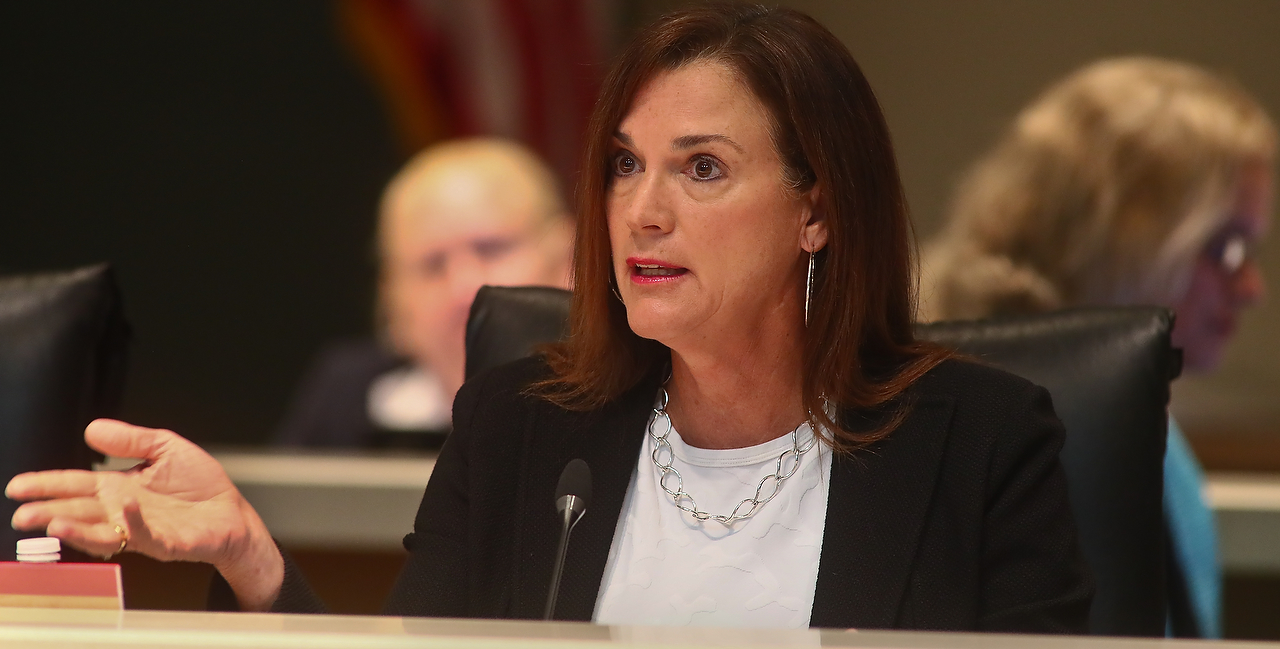 "Scott's opioid bill is getting pushback. Should it?" via Lawrence Mower of the Tampa Bay Times — At issue are four proposals: to stop doctors from prescribing more than three days' worth of opioids to treat acute pain, to share a state database of opioid prescriptions with other states, to require doctors to check the database before prescribing opioids, and for them to be trained on proper prescribing techniques … the bill already has nearly 200 people registered to lobby it in the House — and most are likely to have problems with it. One of them is Purdue Pharma, the makers of OxyContin, the painkiller most responsible for starting the opioid crisis 20 years ago and one of the pills targeted by Scott's bill. Other Republicans have voiced concerns that expanding the drug database to other states could lead to abuses. But those concerns are questionable and have been eclipsed by an epidemic that killed nearly 15 people a day in Florida in 2016 and even more per day in 2017.
"Bills ready to go during the 2018 Legislative Session" via James Call of the Tallahassee Democrat – The House has prepped 22 bills for floor action for when Speaker Corcoran gavels members to order Tuesday for the 60-day Session. The Senate has another two bills ready to go. The 24 bills are among the 2,780 measures filed by lawmakers and waiting to be heard by a committee. Most will never make it to a meeting. SB 4 makes permanent an increase in the Bright Futures scholarship program for state universities and colleges. A top priority of Corcoran is to outlaw sanctuary cities. Corcoran said it would be the first bill to pass out of the House this year. Previous versions of HB 9 died in the Senate the past two Sessions. HB 11 Government Accountability: Enables the Governor or the Commissioner of Education to notify the Legislative Auditing Committee that a local governmental entity, district school board, charter school, or charter technical career center has failed to comply with applicable auditing, financial reporting, bond issuance notification, or bond verification provisions or failed to disclose a financial emergency. HB 19 Motor Vehicle Insurance: Repeals the personal injury protection provision of the motor vehicle no-fault law. HB 23 Recovery Care Services: Changes the allowable length of stay at an outpatient clinic for Medicare reimbursement.
Happening today – The Senate Special Order Calendar Group, which completes the list of bills to be heard on the Senate floor, meets at 4:30 p.m. in Room 401 of the Senate Office Building. The House Rules & Policy Committee meets to set a special-order calendar listing bills for the House floor. Meeting begins 5 p.m. in Room 404 of the House Office Building.
"Dana Young files bill to protect seniors from stem-cell clinics" via Florida Politics – New legislation from Sen. Young aims to "crack down on for-profit stem-cell clinics that are preying on Florida seniors and other vulnerable Floridians," her office said. The Tampa Republican's measure (SB 1508) relates to "use of stem cells in a clinic setting" … "I have learned about the many Floridians who have been badly affected by unregulated, and often questionable, alternative forms of stem-cell treatment offered in Florida stem-cell clinics," Young said in a statement. "'It is clear something has to be done. These for-profit stem-cell clinics have cropped up all over the country, particularly here in Florida."
"Senate bill would boost contraceptive coverage" via the News Service of Florida – Health-insurance policies would be required to provide coverage for FDA-approved contraceptive drugs without imposing deductibles, coinsurance or co-payment requirements under a bill filed by state Sen. Lauren Book … The proposal (SB 1718) also would require insurance companies and HMOs to provide follow-up services, including insertion or removal of contraceptive devices, without additional cost-sharing requirements. The bill would provide an exemption from the mandate for religious employers and "closely held for-profit entities" that oppose the coverage due to the owners' "sincerely held religious beliefs." To qualify as a closely held entity, 50 percent of the ownership interest would need to be held by five or fewer people or must have a "substantially similar" ownership structure. Additionally, the company could not be publicly traded.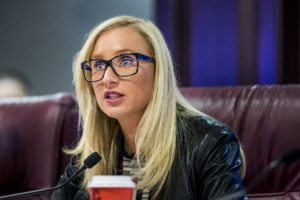 "Ramon Alexander finds his issue: Performance-based funding for FAMU" via James Call of the Tallahassee Democrat — The 33-year-old lawmaker wants to change a performance-based funding program that the Legislature created for the state university system. This year it provided zero dollars to his alma mater, Florida A&M University. Watch him, and it becomes clear he intends to use the PBF program as a gateway to discuss other spending and policy decisions. FAMU, Florida Gulf Coast University and the University of North Florida received $0 when the Legislature handed out PBF money last year … Two schools, University of Florida and Florida State University, shared $93 million, – six other schools split $152 million. "The system is designed to fail. It picks winners and losers," said Alexander. "That's a problem because we all are taxpayers. We all have responsibilities and obligations."
Assignment editors – The Florida Health Care Association will discuss its nursing-home group's priorities for the 2018 Legislative Session. Media event begins 10:30 a.m. at Sachs Media Group, 114 South Duval St. in Tallahassee.
Tweet, tweet:
This morning, Senator @TravisJHutson and I hosted a free food distribution with @FarmShareFL in Hastings. Thank you to St. Johns County, Rep. @bobbypaynefl, Tater Farms, and all of the volunteers who helped make the event a success! pic.twitter.com/98Y37kgfFO

— Paul Renner (@Paul_Renner) January 6, 2018
Epilogue: "Former manager of Florida House page program heading to prison" via Julie Montanaro of WCTV – The former head of the Florida House page and messenger program is headed to federal prison. A U.S. District judge sentenced Michael Chmielewski to 10 years in prison for trying to entice a minor for sex. Chmielewski was arrested in a sting operation and later found guilty of traveling to meet what he thought was a 14-year-old girl for sex. He had been chatting with an undercover agent.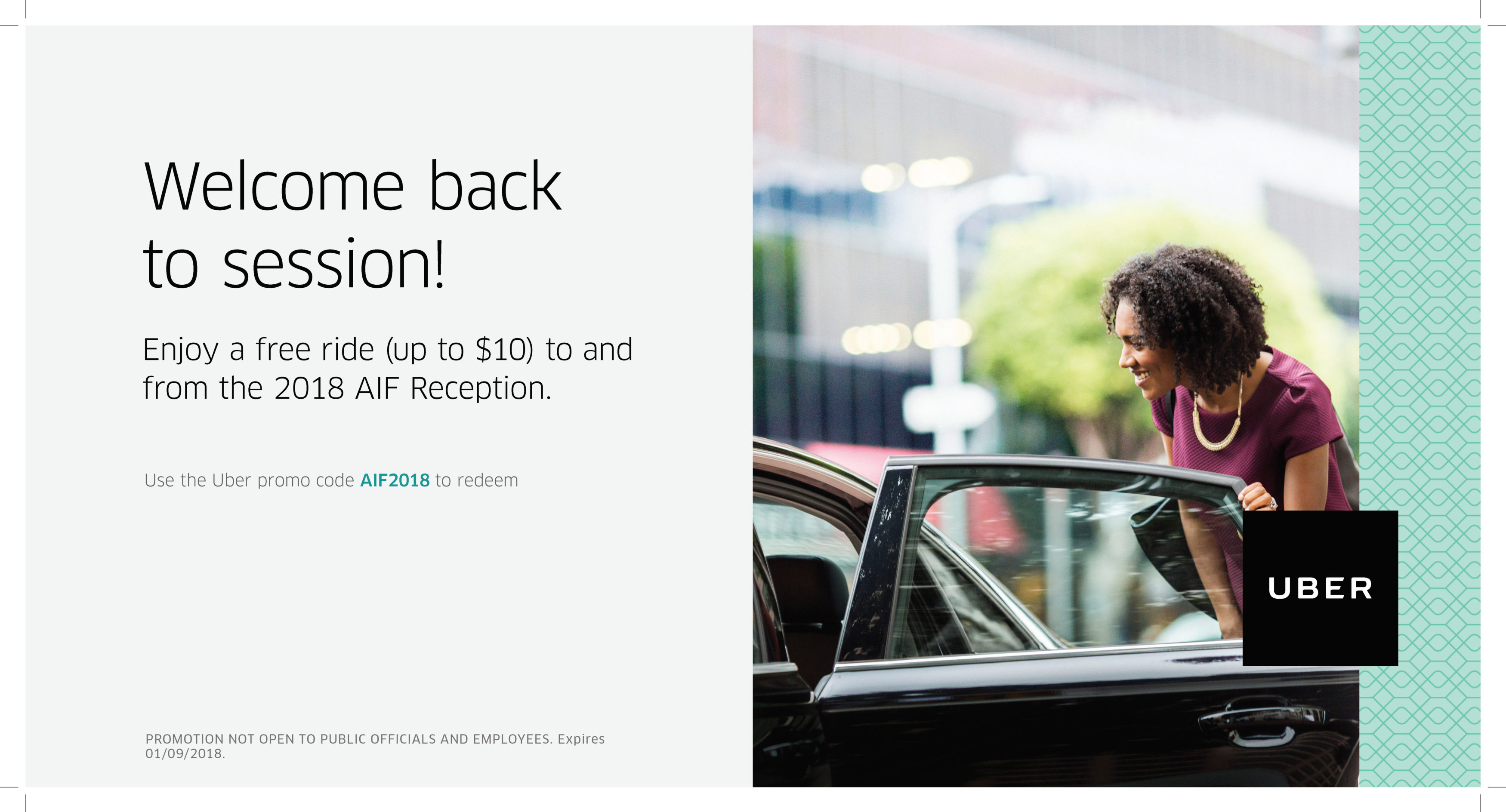 — ELEPHANT GATHERING —
At the annual Republican Party of Florida gathering in Orlando, top Florida lawmakers called members to keep the eyes on the prize – and drown out the media babble – ahead of the 2018 midterms:
– U.S. Sen. Marco Rubio: "All the headlines in the year to come are going to be about how Republicans are going to get wiped out because, in a midterm election, the president's party always loses seats. But I would just say this is not a conventional president. I think if we've learned anything in the last year-and-a-half is that Americans have changed a lot in the way they view politics and in the way they consume news and information. And the country is facing some real stark choices."
– RPOF chair (and state Rep.) Blaise Ingoglia told members to stick with the successful "grassroots" efforts from 2016, and to keep the governor's mansion and Florida Cabinet in "capable Republican hands" and to "finally send (Democratic U.S. Sen.) Bill Nelson into a final retirement."
– Ingoglia added: "Then we (will) put the final nail in the coffin of the Florida Democratic Party."
– Gubernatorial candidate Adam Putnam called Washington a "swamp" … "A big part of the reason I left was to come home where you can make a difference; you make an impact, you can drive an agenda. And that's exactly what we've done. We've transformed the Department of Agriculture and Consumer Services in the last seven years … I think you can pull any random 20 people out of a Circle K and ask them where the real swamp is and all of them would know that it is Washington."
– Congressman Ron DeSantis, also a newly announced candidate for Governor, said: "I think the thing that we've seen in Tallahassee is a lot of people having to resign from the Legislature. A lot of bad conduct has come out. I think there are problems with harassment that need to be addressed. In Washington, the bureaucracy really doesn't change when Republican get in there. It's a permanent bureaucracy. So, it's a little bit different."
– In a battle with Trump loyalists, members also helped elect Kathleen King to finish the last two years Florida Republican National Committeewoman Sharon Day's term. Trump named Day, who served as co-chair of the Republican National Committee, as ambassador to Costa Rica. Day received 128 votes of the 177 state party members.
— NOTES FROM THE CAMPAIGN TRAIL —
"Chris King attracts $100K in campaign donations in December" via Scott Powers of Florida Politics – With the December draw, King's two committees reported raising $2.97 million total in 2017, and ended the year with $1.62 million cash on hand, his campaign said. King's official campaign committee began December with $1.17 million left in the bank, and Rise and Lead with about $500,000. The latest numbers have not yet been posted.
"Philip Levine takes his governor's race campaign on the road next week in 10-city tour" via Amy Hollyfield of the Tampa Bay Times – He'll land in Orlando just before outgoing Gov. Scott launches the 2018 Legislative Session with his final "State of the State" speech in Tallahassee. Each visit will take place in someone's home, according to the campaign. "This tour begins a conversation we've never had, about things we've never done, for people who've never been given a chance. We've heard from Tallahassee. Now, I'm going to make sure they hear from us," Levine said in a statement. "Tallahassee always tells us what they want us to hear. I'm going around this state to make sure they hear from us. From the living rooms of Florida, we will let Tallahassee know that climate change is real, the minimum wage is unlivable, that drilling off our shores is off-limits, and that taking away our right to home rule is out of the question." The trip — which Levine has dubbed the "Live! From Florida's Living Rooms Bus Tour" — is partly pegged as a retort to Scott's speech. But it's also an extension of an early effort to lift the Miami Beach millionaire's profile outside of South Florida as his opponents stockpile money to spend closer to the election.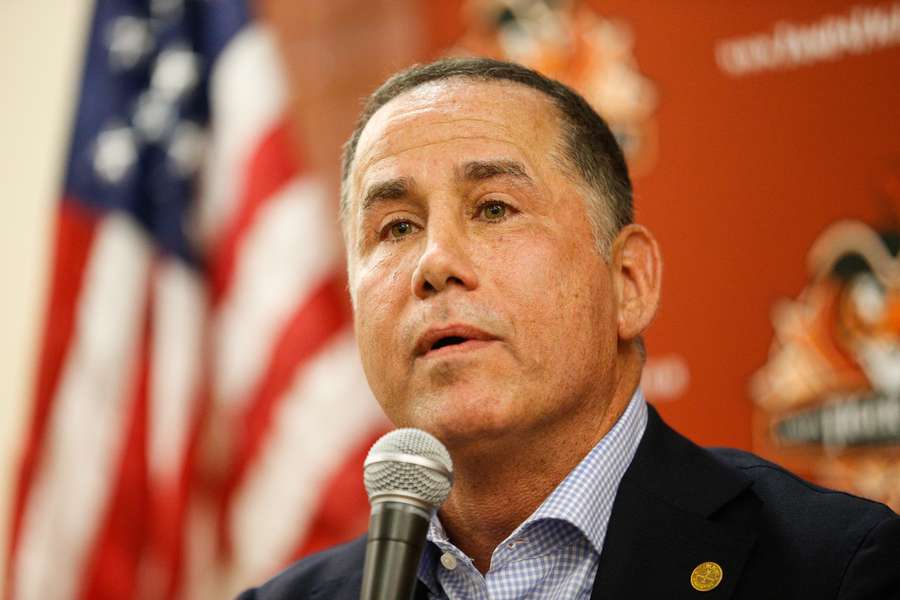 "Ross Spano garners endorsement of 7 House Republicans for AG bid" via Mitch Perry of Florida Politics – The Dover Republican announced Thursday endorsements from seven of his GOP colleagues with whom he serves in the Florida House: Larry Ahern from Seminole; Ben Albritton from Bartow; Danny Burgess from Zephyrhills; Chris Latvala from Clearwater; Kathleen Peters from St. Petersburg and Charlie Stone from Ocala. "I know firsthand how hard Ross Spano works for the people he represents," said Latvala. "He is a true conservative and a man of impeccable integrity. He will be a great Attorney General."
Newly-elected Lawrence McClure files for re-election – After his victory in a special election last month for House District 58, Republican McClure opened a campaign account for re-election in November … No-party-affiliate candidate Shawn Gilliam of Plant City has also entered the race for the eastern Hillsborough County seat. Also, Eduardo Dominguez filed to run as a Democrat against Rep. Bobby Olszewski a Winter Garden Republican who recently won a special election in Orange County's House District 44. Dominguez is the third Democrat to enter the race.
"Broward Republican chairman resigns after months of turmoil" via Anthony Man of the South Florida Sun-Sentinel – Bob Sutton resigned, ending a tumultuous tenure during which his leadership came under scrutiny locally and by the state GOP. Sutton's resignation was announced — with him present in the room — by Ingoglia during the state party's quarterly Executive Board meeting at the Rosen Centre Hotel in Orlando. The state party's Executive Board directed the county party organization to hold an election Jan. 22 to elect a new chair — and imposed several other restrictions on the Broward party. Sutton, a Coral Springs teacher who lost campaigns for County Commission in 2012 and School Board in 2010, promised something different when he ran for the party post in 2015. The party's dysfunction continued. He won re-election to the job in 2016 with just 51 percent of the vote. In 2017, when party secretary Dolly Rump resigned after a little more than four months on the job, she emailed fellow Republicans that, "We do not operate as a cohesive board; there is major dysfunction, division and disorder."
***Don't clutter the Florida Constitution with things that don't belong there! Trial lawyers want more flexibility to sue nursing homes and drive up the costs of long-term care for our state's seniors. State and federal laws already ensure residents' rights, and hundreds of thousands of hardworking professionals dedicate their lives to serving those in their care. Urge the Constitution Revision Commission to vote NO on misleading Proposal 88 here.***
— STATEWIDE —
"State says Medicaid recipients' personal information breached" via Kate Santich of the Orlando Sentinel – The state Agency for Health Care Administration said in a news release that the breach may have exposed Medicaid enrollees' full names, Medicaid ID numbers, dates of birth, address, diagnoses, medical conditions and Social Security numbers. The breach occurred when one of its employees was the victim of a malicious phishing email Nov. 15, but the agency didn't know the extent of the risk until it received preliminary findings from the state Inspector General … Although the review is ongoing, AHCA officials said that, so far, approximately 6 percent of the 30,000 individuals can be confirmed as having their Medicaid ID or Social Security numbers "potentially accessed."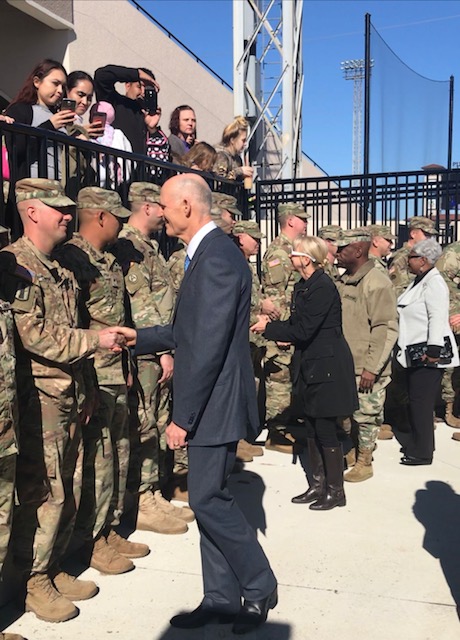 "Coastal waters threaten Florida's historic resources" via Dale White of the Gainesville Sun – The Castillo de San Marcos withstood two sieges in 330 years and changed hands five times, but its latest invader — the rising Atlantic Ocean — threatens to erode the historic St. Augustine fortress. The coquina-shell walls of the oldest masonry fort in the United States once absorbed cannonballs but will be susceptible to the buffetings of the sea. On the other side of the state, Egmont Key was named one of the state's 11 most endangered places this year by the Florida Trust for Historic Preservation because rising seas threaten to submerge the island. Just outside Tampa Bay in the Gulf of Mexico, the island holds sacred significance for the Seminole Tribe of Florida, as well as the ruins of another Spanish-American era fort, but its elevation is just 6 feet. "It's the first project that we've placed on our annual endangered list because it's endangered by sea level rise," said Clay Henderson, who was president of the trust when the key was added to the list earlier this year. Like the St. Augustine fort and Egmont Key, thousands of Florida's heritage sites are vulnerable to rising seas, said Henderson, executive director of Stetson University's Institute for Water and Environmental Resilience. "Jupiter Lighthouse, Fort Zachary Taylor in Key West, Fort Jefferson and Fort Pickens in Pensacola — all of these places are threatened."
Flags were at half-staff for Broward County deputy – Gov. Scott ordered flags at half-staff yesterday in honor of Broward County Sheriff's Deputy Michael David Ryan. The 58-year-old died on New Year's Eve after almost 14 years of service with the sheriff's office, a news release said. He had "collapsed during an encounter with a jail visitor" on Dec. 15, according to a Sun-Sentinel story. There was no physical contact between them, a Sheriff's Office spokeswoman told the paper, but he never recovered. Scott directed U.S. and state flags flown at half-staff at the Broward County Courthouse, Davie City Hall and the Central Broward Sheriff's District Office in Fort Lauderdale, sunrise to sunset on Sunday, Jan. 7.
Reappointed – Kelvin Lawson and Dr. Matthew Carter to the Florida A & M University board of trustees; Robert "Blake" Gable to Florida Gulf Coast District board of trustees.
Spotted at Quorum — Tampa Bay's not-too-political happy hour — Friday night: Sen. Jeff Brandes, Reps. Heather Fitzenhagen and Kathleen Peters, former Rep. Ed Hooper, Pinellas Commissioners Charlie Justice and Janet Long, Pinellas School Board Chairwoman Rene Flowers, Clearwater Commissioner Doreen Caudell, St. Petersburg Councilman Ed Montanari, Robert Blackmon, Donovan Brown, Sarah Busk, Ella Coffee, Reggie Cordozo, Barry Edwards, Mark Ferrulo, Rob Fields, Tim Heberlein, Jason Holloway, Laura Jolly, Jesse Landis, Matt Lettelleir, Shannon Love, Stephanie McClung, Susan McGrath, Sean McCoy, Trent Phillips, Chris and Gina Spencer, Alan Suskey, Michelle Todd Schorsch, Emily Sitzberger, Vanessa Thompson, Robert and Nancy Watkins, Jennifer Webb, and John Wehrung.
"Roger Stone defends Donald Trump, attacks Steve Bannon, Jeff Sessions at Orlando event" via Stephen Lemongello of the Orlando Sentinel – Stone faced tough questions from U.S. Rep. Val Demings and other prominent Central Floridians at an Orlando event … At his appearance at the Tiger Bay Club of Central Florida, Stone harshly criticized former White House adviser Bannon, defended Trump's mental state, took issue with Attorney General Sessions' new marijuana rules and, for good measure, talked for several minutes about his belief that LBJ was behind the JFK assassination. Given a chance to ask Stone a question, Demings asked whether Trump was dividing America along ethnic lines, to which Stone said a rising economy would help everyone. Stone defended Trump against accusations of being incapacitated or having mental issues, saying, "I understand the president has a unique style, and some people don't like it. The 'Trump is crazy, Trump is crazy, Trump is crazy' meme? I don't think that's going to work."
"Supreme Court ready to wade into water war" via Lloyd Dunkelberger of the News Service of Florida – The U.S. Supreme Court will hear oral arguments in a decades-old legal fight between Florida and Georgia over water flow into the Apalachicola River. A court-appointed special master ruled in February that Florida had not proved its case that a water-usage cap should be imposed on Georgia to help the river and Apalachicola Bay … Florida is asking for the case to be returned to the special master to develop a more "equitable" distribution of water between the states from the Apalachicola-Chattahoochee-Flint river system. In briefs filed with the court, Florida has argued that an increase in water consumption by Georgia, including in the Atlanta area, since the 1970s is "effectively strangling the Apalachicola region." "For decades, Florida has done everything it could to avert that result — and Georgia has fought it at every turn," a Florida brief said. "This litigation represents Florida's last opportunity to stem Georgia's inequitable consumption, and protect these irreplaceable natural resources, by apportioning the waters equitably between the states."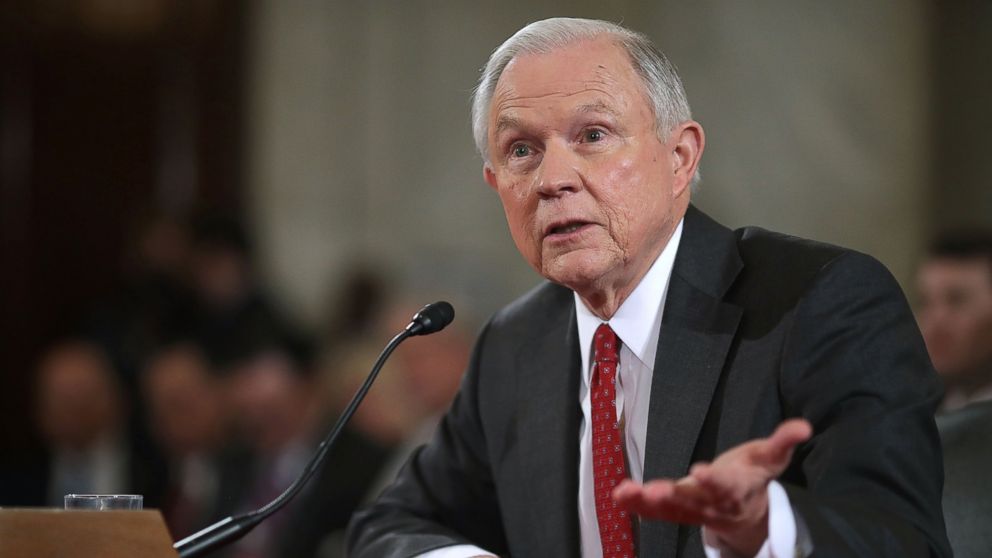 "Experts: Florida likely not a target in Jeff Sessions' move to restrict marijuana" via Justine Griffin of the Tampa Bay Times – The 64,000 Floridians who are registered to receive medical marijuana need not worry about getting in trouble from federal enforcement, advocates and state lawmakers say. At least not yet. "I wouldn't get overly concerned that a state prosecutor is going to come after cancer patients by any means," said state Sen. Brandes who has long been a leader on medical marijuana policy in the state. "But we need to monitor this closely." The push by Sessions, who has been vocal about his disdain for legalizing marijuana, is likely aimed at states like California, Colorado and Washington, where the marijuana industry's impact is far greater than it is in Florida. Those states are the "low-hanging fruit" that Sessions is likely after, said Chris Walsh, vice president of the trade publication, Marijuana Business Daily. "I would say that it's uncertain how this is all going to play out, but there's bound to be some kind of ripple effect or chilling effect, at least," Walsh said.
"Matt Gaetz: Marijuana policy shift 'heartless and cold'" via the Pensacola News Journal – Gaetz issued an additional statement regarding changes to federal marijuana enforcement policy: "This cruel plan is repugnant to the 10th Amendment and harms some of our most vulnerable fellow Americans. In my district and nationwide, children have been helped by medical marijuana when all other treatments have failed … (Attorney General) Sessions' policy would make sick children sicker. It would oppose the will of 81 percent of veterans, according to the American Legion. It will place the government between vulnerable people and something that could help them. This decision even flies in the face of President Trump, who expressed support for medical marijuana and state-level decision-making during his campaign, and stated July 29, 2016, that 'I think it should be up to the states.' While prosecution of bad actors is always welcome, it would be heartless to systemically use the awesome power of the federal government to punish people providing legitimate medicine."
— OPINIONS —
"As we savor UCF championship, vow to end rigged path to playoffs" via John Sowinski for the Orlando Sentinel – The College Football Playoff (CFP) system tilts the field even further against up-and-comers. That's bad news for programs like UCF, now one of the largest universities in America. The Knights now play Division 1 sports and are this year's only undefeated Division 1 Football Bowl Subdivision team. UCF's Peach Bowl victory came over a team that beat both teams that will appear in the CFP Championship game. UCF's claim to the National Football Championship may be less official, but it is no less legitimate because of how the CFP system is rigged. Unlike every other collegiate sport, the football playoff system is not owned by the NCAA, but by FBS teams, with Power 5 partisans controlling playoff rankings and Power 5 conferences guaranteed an exponentially higher share of playoff revenue. This year, the CFP ranking committee consistently under-ranked UCF and its scheduled opponents, making it impossible for the Knights to approach the playoff tier. Former UCF Coach Scott Frost rightly called it a "conscious effort" to keep UCF down. If this system does not reek of an unfair, predatory monopoly that uses wrongful gains and historic privilege to perpetuate an unfair financial advantage, then nothing does. It's not just unfair; it's un-American.
"Protect our community redevelopment agencies" via Christopher Keller for the Orlando Sentinel — CRAs are incredibly successful tools for breathing new life into communities that are in need of revitalization. Their purpose is to eradicate physical blight in its many forms and elicit renewed interest and vitality within the district. This is achieved through local leadership and the preparation of a publicly vetted redevelopment plan. There are no state or federal monies spent by CRAs. Revenues used by CRAs come from future property value increases in the area — called "increment" because they are incremental increases in taxable values. The often slow but steady rebirth of a neighborhood, commercial area or community is guided by the constituents of the area through the CRA plan, budget and hearings. However, CRAs are currently under attack by legislation under consideration in the 2018 Legislative Session. These local agencies must be left intact to continue improving our communities. To ensure forward movement, and not regressive policy development, I encourage Orlando-area citizens to call on lawmakers to protect our CRAs.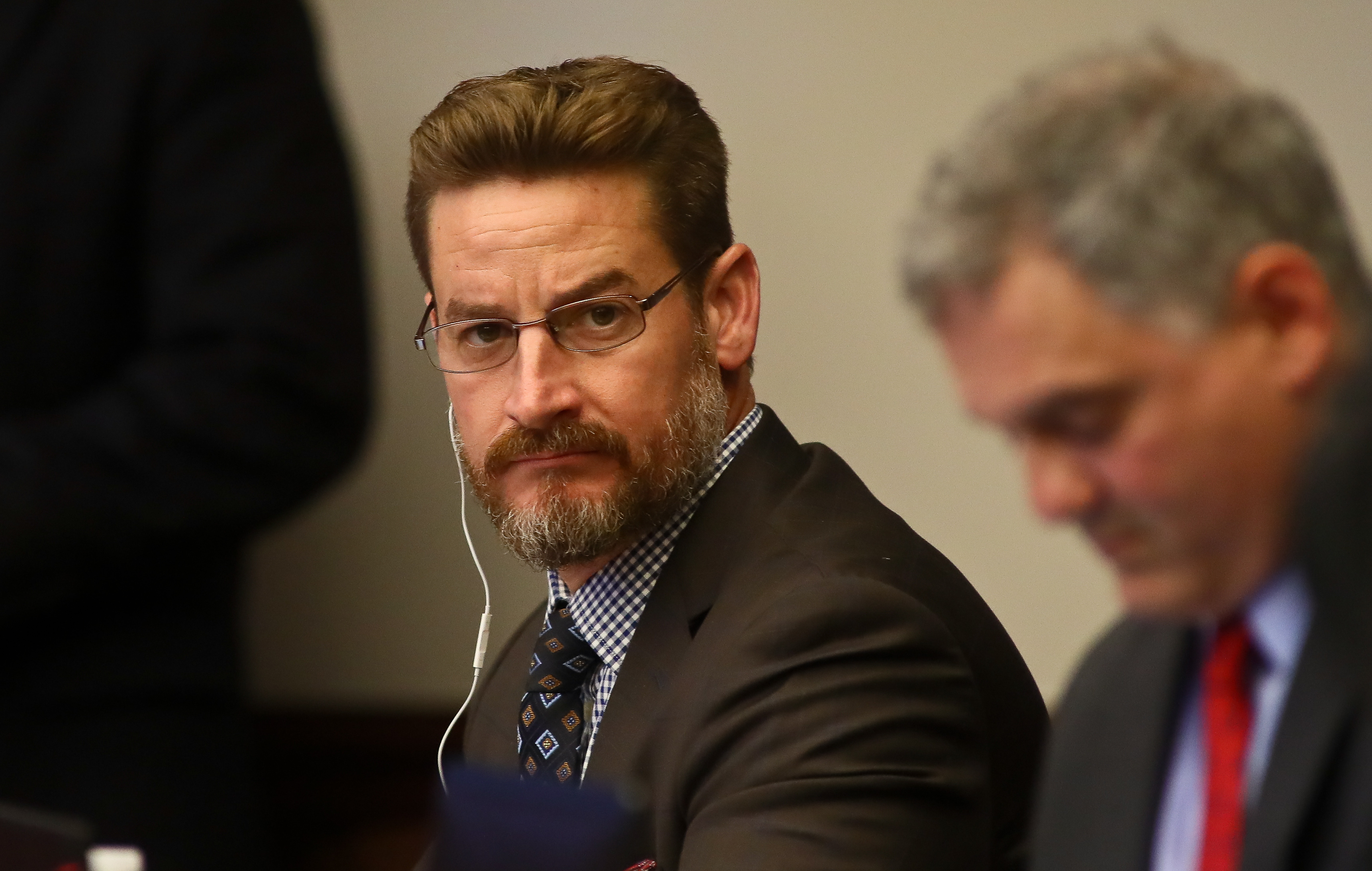 "Short-term rentals are local concern" via the Sarasota Herald-Tribune editorial board – The arguments against state Sen. Greg Steube's continued attempt to replace locally crafted ordinances regulating short-term rentals with a statewide, one-size-fits-all law fall into two categories: principle and practical. The important principle is that certain decisions are best left to elected leaders in cities and counties — with direct input from the people most likely to be affected in their own communities. … There are countless cases in which state and federal laws and rules are necessary and beneficial. Yet there are times to defer to local conditions and community sentiment … the reality-based problem with that approach is that the differences between, say, the cities of Anna Maria and Sarasota are both relevant and significant. Anna Maria has no high-rises; Sarasota has plenty, and each municipality has a distinct character. It would be virtually impossible for a statewide law to adequately take such differences into account — even if proponents of pre-emption wanted to accommodate local considerations.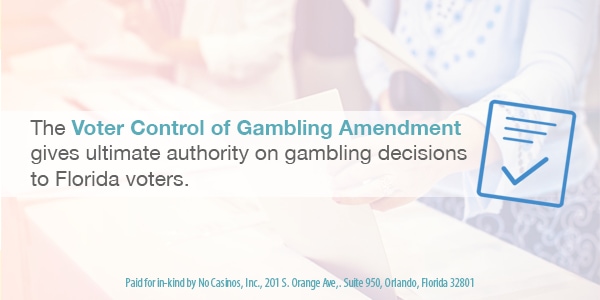 — ALOE —
"Alabama vs. Georgia: A fight for the soul of the SEC" via Joseph Goodman of AL.com – The G-rated version of this story here in Atlanta is that the national championship is a celebration of the SEC. The truth is made of uglier stuff. This is not a toast to the SEC. It's a fight for the soul of the league. Alabama vs. Georgia is not a family reunion. It's a family feud. When you play a team from your own conference in a national championship game, there is more at stake than just a trophy. We learned that after Alabama destroyed LSU in the 2011 BCS National Championship. Built by Nick Saban and then passed off to Les Miles, LSU was never the same after that game. Alabama, meanwhile, went to win two more national championships and play in every College Football Playoff. Would a loss to Georgia disrupt Alabama in the same way? Perhaps even more. And that's where this thing will get nasty.
"Disney theme park deal for Florida residents returns, but the price climbs" via Sharon Kennedy Wynne of the Tampa Bay Times – Florida residents can get three days at a Walt Disney World theme park for $159 per person, and add a fourth day for $20 more per person … out-of-state tourists have to pay $289 for the same ticket. And it is a price break from the usual $199 three-day ticket for Florida residents. This year's Discover Disney deal went up $20 and is valid through June 24 with no blocked-out dates. Tickets may be used on consecutive days.
"How Mega Millions changed the game so everyone gets rich — except you" via Alex Horton of The Washington Post – A recent rule change has made it harder for anyone to win the estimated $450 million jackpot (or $281 million if you opt for the cash buyout). Mega Millions (and Powerball) discovered that when the jackpot grows to an absurdly high figure, even skeptical players will buy tickets (New York Lottery's commission tagline: "Hey, You Never Know"). Here's how Mega Millions used to work: Players picked five numbers from 1 to 75 and a Mega number of 1 to 15. The odds of winning the top prize were 1-in-258,890,850. Then, in October, Mega Millions changed the rules. Now players pick numbers from 1 to 70 and a Mega number of 1 to 25. The odds of winning the jackpot are now 1-in-302,575,350. Reducing the number of balls for the first five numbers increases the chances of winning a smaller prize. But raising the number of Mega balls makes it harder to win the jackpot. The move is paying out for some players in the short run. It may be too early to determine whether Mega Millions's rule modification has boosted sales, but it is clear that Powerball benefited from a similar change in 2015. Powerball's revenue for fiscal 2016 rose $7 billion from the year before. Revenue had also climbed in 2015 from 2014, by $3 billion, compared with basically no growth from 2013 to 2014.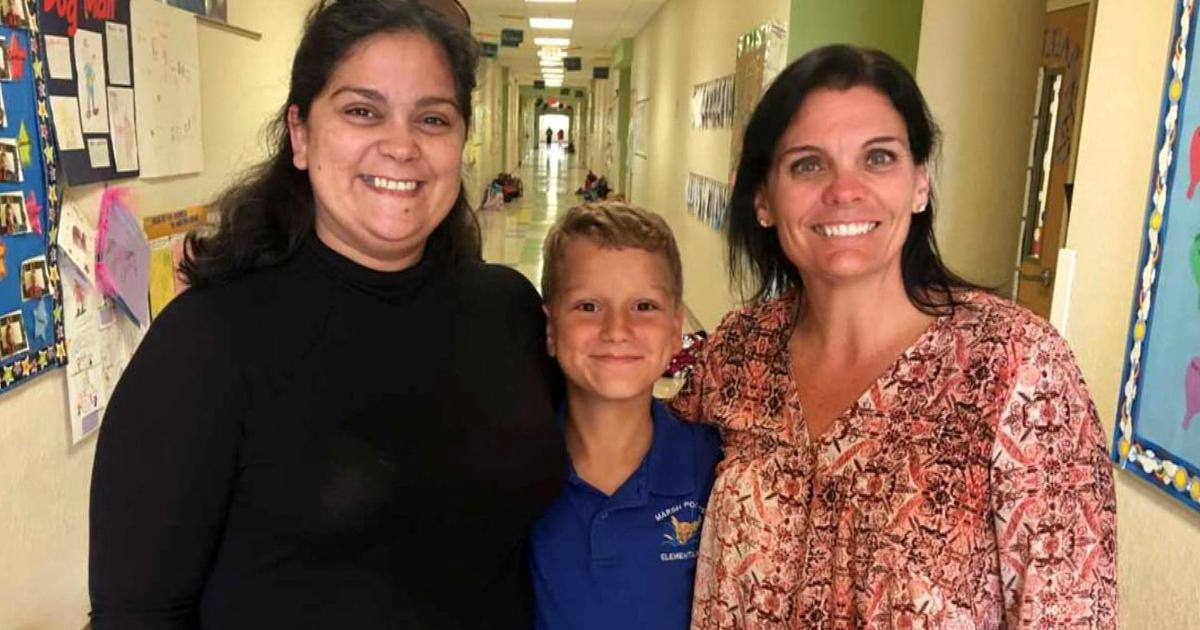 "Teacher shares incredible gift with student's mother" via Steve Hartman of CBS News – A good teacher will do almost anything for a student, but few have gone as far as Donna Hoagland, a teacher at Marsh Pointe Elementary in Palm Beach Gardens, Florida. It all started when Donna noticed a change in one of her 4th graders … His mother, Anahita, was in stage 5 kidney failure … But Donna felt like she could help. Turns out, she has the same rare blood type … "(S) he's like, 'we're a match,'" Anahita said. How could she say thank you? "You can't," Anahita said. "You really can't." The transplant happened over Christmas break, and now everyone is doing well — donor, recipient, and the boy they both cherish.
Happy birthday belatedly to our longtime friend Jonny Torres, as well as the Florida Association of Counties' Cragin Mosteller and that bad debutante, Diane Roberts. Celebrating today is Rep. Rene "Coach P" Plasencia, Ron Bilbao, Evan Ross, and Blue Ticket Consulting's Meagan Salisbury.