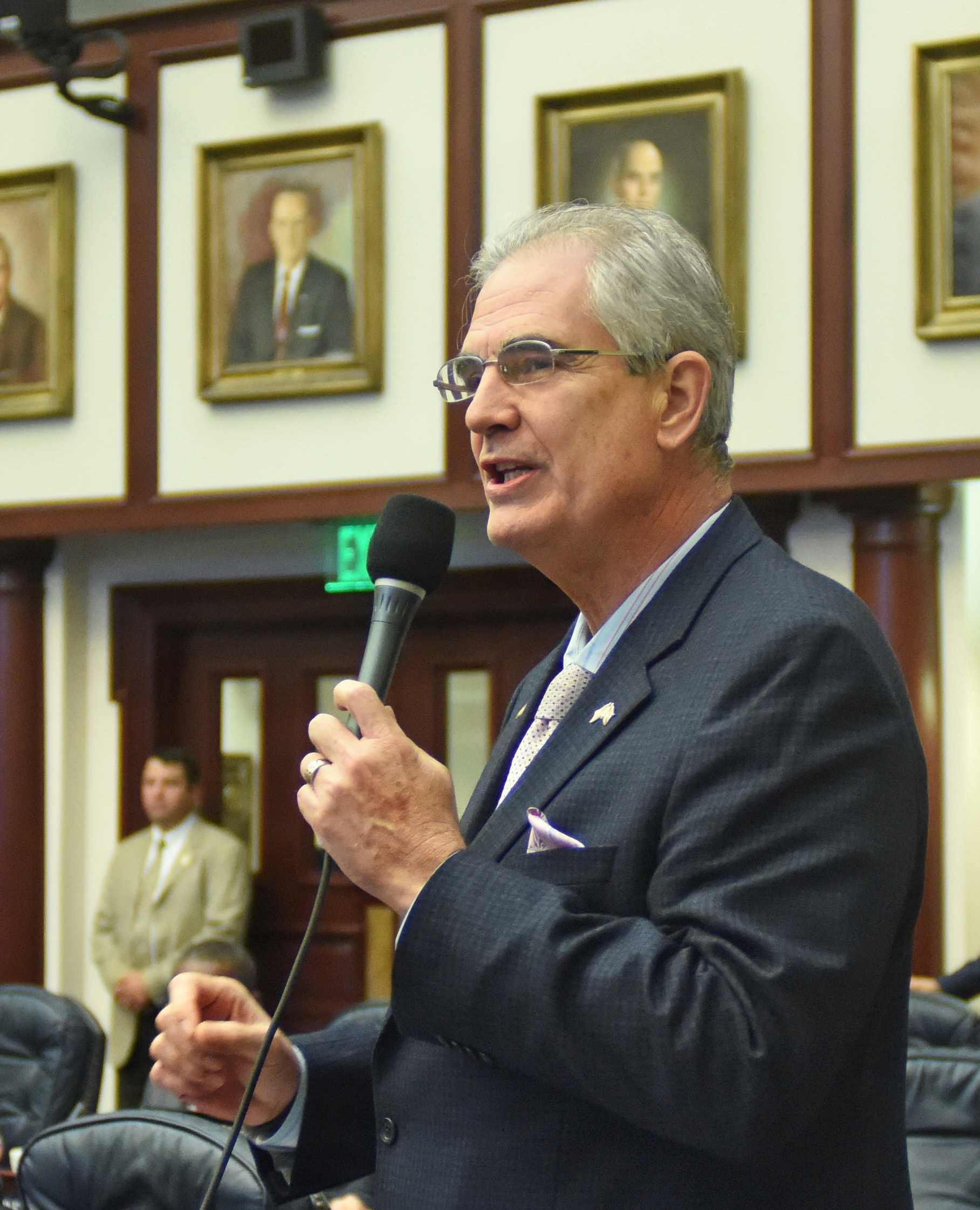 On Wednesday, the congressional campaign of state Rep. Fred Costello was dinged with an amended Federal Elections Commission complaint.
Costello maintains the complaint is "without merit" and should be thrown out.
Costello, an Ormond Beach Republican, is vying to replace U.S. Rep. Ron DeSantis in the district that runs from St. Johns to Volusia Counties.
The original complaint was reported just after the new year by POLITICO.
The charge: Costello had campaigned before becoming a candidate, telling potential voters and media in Florida's 6th Congressional District that he was the "best candidate" and outlining his policy platform.
The second FEC complaint, filed like the first by Orange City's Thomas Homan, is now 13 pages.
Much of the message is still the same: Costello was functionally campaigning since August ("beyond the deliberative process … and into the process of planning and scheduling public activities)."
The complaint asserts that Costello needs to retroactively report such activities and be subject to fines.
Moreover, Homan contends that Costello's Dec. 28 campaign launch email lacked appropriate disclaimers.
Costello's campaign responded to inquiries Thursday afternoon.
"I want to thank our adversaries for calling Fred's campaign to your attention.  We got more coverage than we normally would at the kickoff of our Congressional campaign, which you missed," said Costello spox Vic Baker.
Baker also provided a statement, which he said contradicted the complaint.
For example, Costello told a group of Republicans "that he would be a candidate for Congress IF and only if Ron DeSantis chose to run for some other elective office."
"Further, Mr. Homan cites Fred Costello's distribution of a palm card including a logo and verbiage. The palm card is permissible for prospective candidates under FEC rules. A closer examination of the verbiage further disproves the complainants claim. Dr. Costello clearly asserts that he would NOT be a candidate unless Ron DeSantis chose not to run," Baker asserted.
Baker also addressed presenting a business card on Dec. 12, which presented him as Costello's campaign manager.
"Because I did not want them to think that Fred would run against (the very popular) Ron DeSantis, I made it clear that IF Congressman DeSantis runs for Governor, Fred will run for Congress and I will be his Campaign Manager. I told each person to whom I gave the card that we believed Congressman DeSantis would soon announce for Governor and thus Fred would become a candidate for Congress," Baker asserted, adding that the complaint is "fraudulent and should be rejected out of hand."
Costello added his own take, via an email chain with the FEC.
He contends that, contra Homan, he did not declare that he was an active candidate, but a conditional, prospective one — only "if" DeSantis did not run.
He also addressed the building of a team pre-candidacy, saying that was legal given he had not spent $5,000.
"I was building my team to be ready for if/when Congressman DeSantis announced his bid for Governor. All of my team were fully aware that I would not run for Congress unless Congressman DeSantis ran for Governor," Costello asserted.
"If it matters, and I believe it does not because we had not yet spent $5,000, we can provide the names of multiple attendees at the referenced December 12 Volusia County Republican Executive Committee Christmas Party who will state that when Vic Baker handed out his card to them, he specifically related to them that if Congressman DeSantis runs for Governor, Fred (Costello) would be running for Congress and he (Vic Baker) would be my Campaign Manager."
"I had not yet gone over the $5,000 threshold (which would have forced me to announce within 15 days of going over that threshold) and because Congressman DeSantis had not yet made his plans public, at that time I had not yet chosen to file as a candidate."
Costello continued: "I am fully confident I always said I would be a candidate "IF" Congressman DeSantis runs for Governor instead of re-election to Congress. And it was not out of concern for the FEC. I always said "IF" to assure friends that I would not run against Congressman DeSantis because we all like him. If necessary I can provide names of attendees at various meetings who will state that when candidates were invited to come up and speak, I did not go up and speak until the presider added a comment such as 'and those thinking of running are also invited to speak' at which time I would go forward and relate that I would run IF Congressman DeSantis did not run."
Costello ran against DeSantis less than two years ago, of course. He was one of two candidates who didn't withdraw after DeSantis decided to run again after abandoning his Senate run.
Costello finished second to incumbent Ron DeSantis in the 2016 primary, with 24 percent of the vote.
With DeSantis running for Governor, Costello is currently in against businessman John Ward.
Other candidates – including former Green Beret Michael Waltz, St. Johns County Commissioner Jimmy Johns, and Brandon Patty – are taking hard looks at the race.