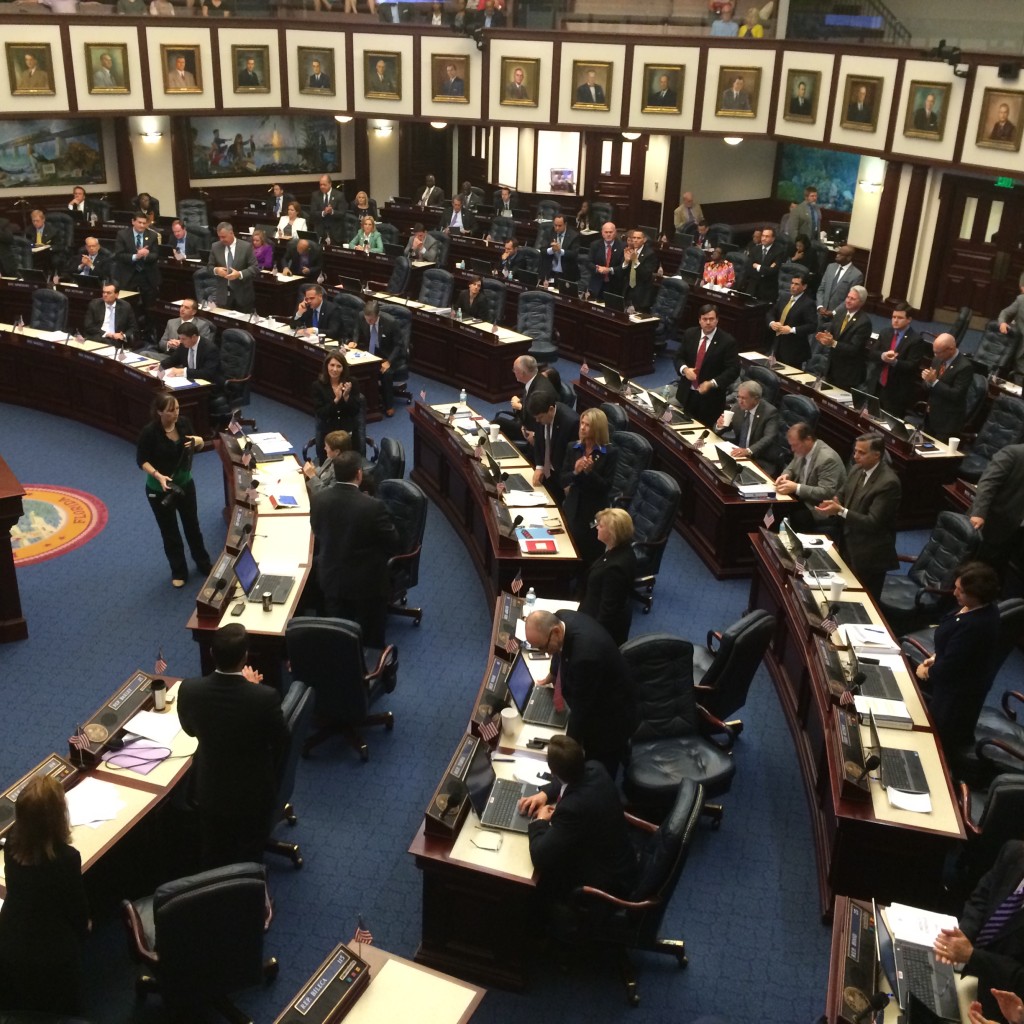 The Republican-controlled Florida House on Friday passed a bill prioritized by House Speaker Richard Corcoran that threatens local officials with fines and removal from office if they do not fully comply with federal immigration authorities.
The proposal banning sanctuary cities in the state — even though there are none in Florida — is not a new one. This is the third year in a row the measure has been proposed by Republican state Rep. Larry Metz, and while it passed the House last year, it went nowhere in the Senate.
Senate President Joe Negron said this week he hopes the bill, SB 308, filed by Republican Sen. Aaron Bean gets a hearing this year. The bill has no scheduled hearings yet.
It's first stop is in Judiciary, a committee chaired by the bill's co-sponsor Sen. Greg Steube. Bean said he hopes the measure will be heard next week and said the issue will be a "nail-biter" this year, hinting support is not strong in the Senate early in Session.
The controversial bill — passed on a 71-35 vote, along party lines — sparked a fiery two-hour debate in the House with Democrats calling the bill "racist" and that it was "red meat" for Corcoran, who is widely expected to run for governor once Session ends.
Metz said people who say his proposal is a racist one "don't know any better," adding that is simply a measure that would "adhere to the rule of law."
"I grew up in a bi-racial neighborhood and I had black friends at a young age," Metz said.
"I was in their houses and they were in our house … some of the media articles talk about it and they say that is racist, and I am the sponsor, and when I hear that I think back to those memories."
Metz says his bill was inspired by the 2015 killing of Kathryn Steinle in San Francisco, saying he "doesn't ever want to see that happen in Florida."