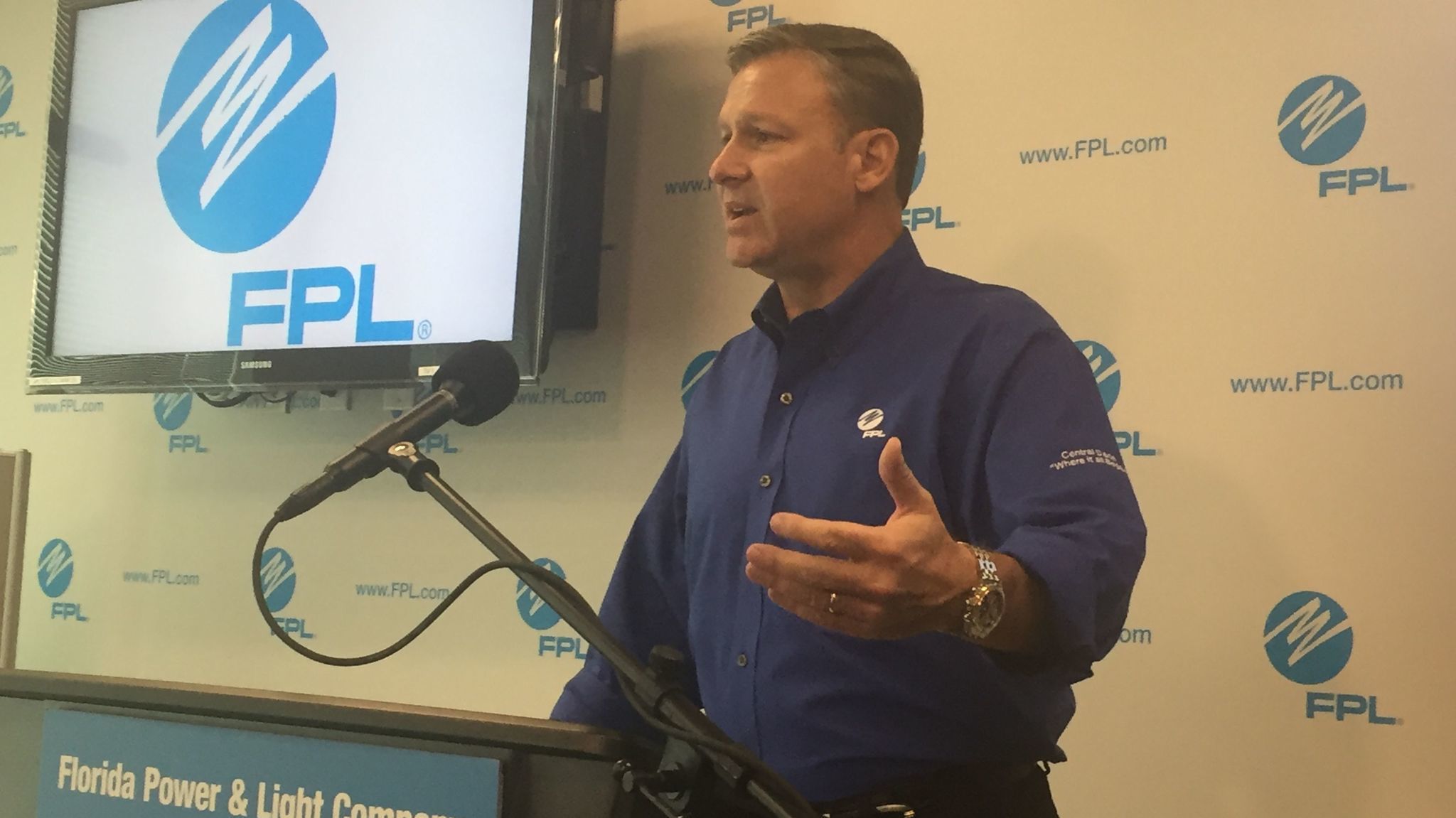 Florida Power & Light says it's dropping plans to charge customers for Hurricane Irma costs and will instead apply savings from the recently enacted Tax and Jobs Act to cover the cost.
For the average customer, this means savings of about $250. FPL also announced that the tax savings could allow it to continue operating for an additional two years under the 2016 base-rate agreement. That agreement has been scheduled to expire in 2020.
"The timing of federal tax reform, coming on the heels of the most expensive hurricane in Florida history, created an unusual and unprecedented opportunity," FPL president Eric Silagy said in a news release. "Our current rate agreement provides the ability to use federal tax savings to entirely offset Hurricane Irma restoration costs, which delivers an immediate benefit to customers, and also the potential opportunity to avoid a general base rate increase for up to an additional two years."
FPL's response to Hurricane Irma has been lauded widely both in Florida and around the country for its unprecedented breadth and speed, but the $1.3 billion price tag was likely to be a point of contention with regulators.
FPL had previously said it would have to implement a surcharge to pay for Irma in March, after a year-long surcharge for 2016's Hurricane Matthew ends in February, but announced shortly after the new year that it would wait to determine how the new tax law would impact its bottom line.
"While we were planning to file a cost recovery plan with the Public Service Commission by the end 2017, we now believe it is in the best interests of our customers to delay our filing to allow us time to have more accurate information and understand the complexities and implications of changes to the federal tax code that occurred at the end of December," FPL spokesman Dave McDermitt said at the time.
Fellow utility companies Duke Energy and Tampa Electric Company asked the Public Service Commission last month to approve plans that would allow them to pass on to ratepayers a combined $600 million in costs related to Hurricane Irma and other storms.
Duke Energy customers would see their average bill jump by $5.20 a month for three years if their plan was approved, while Tampa Electric ratepayers would see a $4 a month increase through at least 2018. In contrast, FPL customers will now see their rates decrease in March. For a 1,000-kWh customer bill, the decrease will amount to $3.35 a month in savings.
FPL notes that its rates have decreased significantly in the past decade. FPL says the latest decrease will mean its rates will be nearly 30 percent below the national average.
FPL did not release details about its future plans. FPL said its current rate agreement, which was negotiated with the Office of Public Counsel and other customer groups and approved unanimously by the Florida Public Service Commission in 2016, set parameters for base rates and storm surcharges from 2017 through at least 2020.
—
The News Service of Florida contributed to this post, republished with permission.