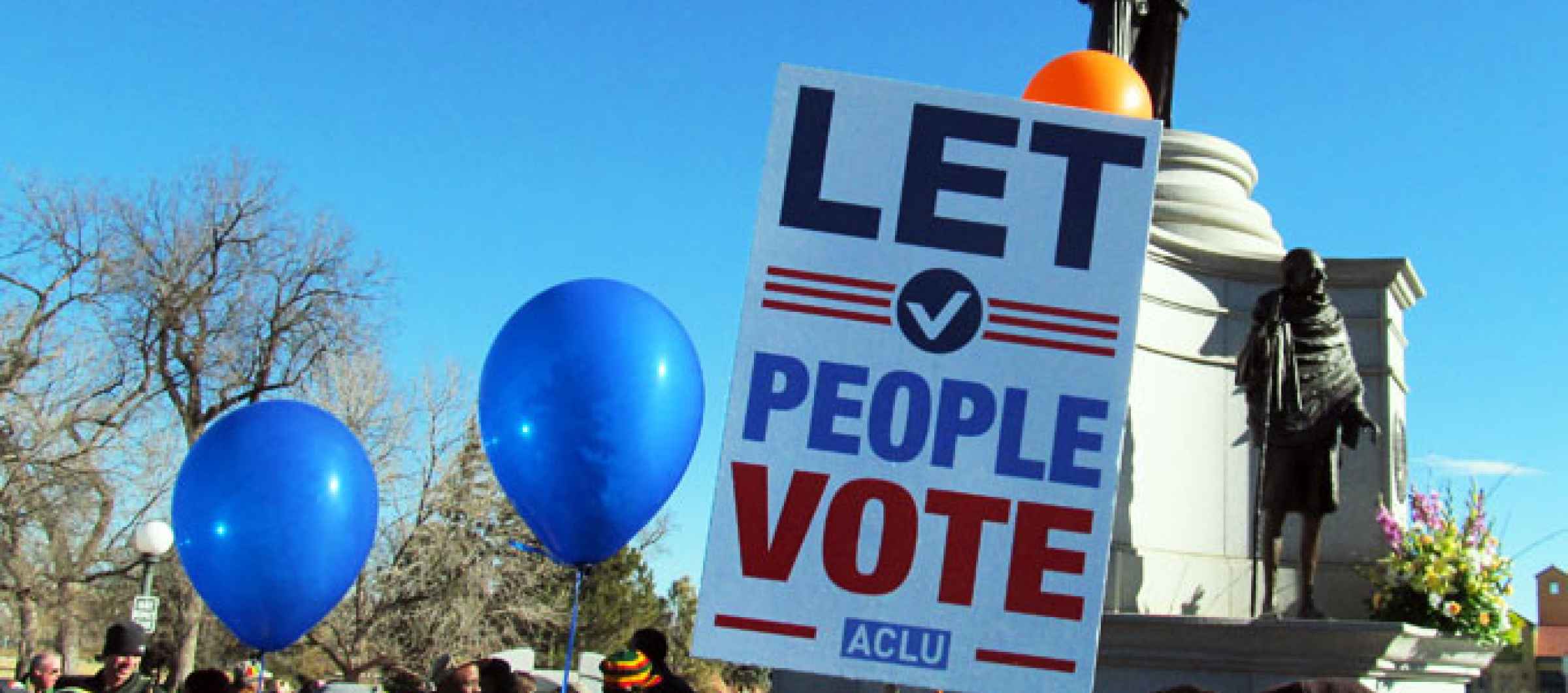 Florida is home to more than 1.5 million citizens who can't cast a vote in elections unless granted clemency by Gov. Rick Scott and the Cabinet. But that could change in November.
State election officials on Tuesday verified that the constitutional amendment that would automatically restore the voting rights of convicted felons—except for those convicted of murder and sexual offenses—has enough signatures to qualify it for the November 2018 ballot.
Then it must win 60 percent approval from voters to be added to the state constitution.
Desmond Meade, a former felon and chairman of the Florida Rights Restoration Coalition that pushed the proposal, said he was in his car on Tuesday when he got the news.
"I've been crying and it hasn't fully hit me yet," Meade said.
If the measure passes, Meade will be among the 1.5 Floridians who would regain their right to vote. The boost in voters in the nation's largest swing state could be a big impact on the 2020 election, but for Meade the initiative is more about creating a more "inclusive democracy."
"I am not concerned about how they will vote," he said. "It is about giving them back the opportunity to do so."
The amendment would restore the voting rights of Floridians with felony convictions after they complete all terms of their sentence, including parole or probation.
Currently, more than 6 million people nationwide are banned from voting because of laws unique to their states that keep convicted felons from voting—nearly 25 percent of that population is in Florida, according to data from the Sentencing Project.
The latest change to the state's clemency process was in 2011 when Scott implemented a five-year waiting period before ex-felons could apply to have their voting rights restored. But last year, a group of felons sued to restore voting rights.
The lawsuit said the number of applications granted has significantly dropped since Scott took office in 2011, with only 2,488 applications cleared. Scott's predecessor, Charlie Crist, granted 155,133 applications during his time in office.
In order for the initiative to make it on the ballot it needed a little over 766,000 valid signatures before Feb. 1. On Tuesday, the initiative had more than 799,000, according to data from state's Division of Elections.
"We are now a step closer to making Florida a second chance state," Meade said.