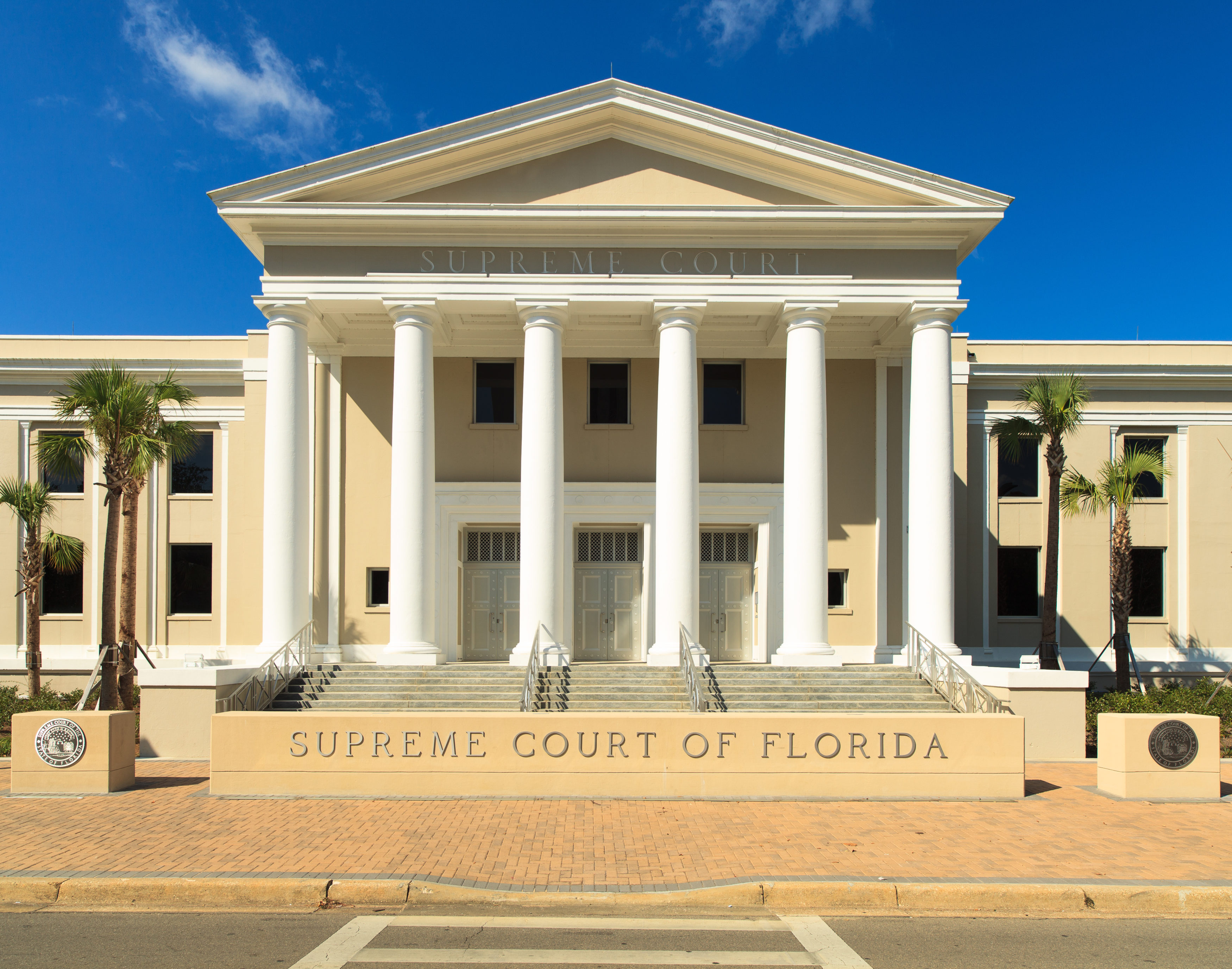 There will be more ways to watch the Florida Supreme Court when it revs up Facebook Live broadcasts this week.
The court will use the social media broadcasting service to televise Thursday's Florida Bar Pro Bono Awards honoring lawyers who donate services to people in need, court spokesman Craig Waters said in a Tuesday email.
After that, Facebook Live "will be used permanently for all oral arguments, starting with February's, in addition to the live and archived video already available on the Court's 20-year-old video website portal called Gavel to Gavel," he added. Arguments also are on The Florida Channel.
The move makes it "one of the first courts in the world to use social media for official live video," Waters said.
"In the 1970s, Florida became the first state to allow broadcasts of its court cases at a time when every other court in the nation refused it," Chief Justice Jorge Labarga said in a statement.
"This Court's experiment with transparency showed everyone a better way to balance First Amendment rights against the rights of people involved in a trial or appeal. Social media will be our next step in moving this highly successful model of openness into the 21st century."
The court's own coverage "aired worldwide when the presidential election dispute of 2000, known today as Bush v. Gore, came before the Florida Supreme Court twice," Waters said.
"More recently, the groundwork for Thursday's Facebook Live video was laid when Labarga and his fellow justices unanimously approved a sweeping court communication plan in December 2015. It called on Florida's courts to embrace recent advances in technology and communications, such as social media and podcasting."
For more information, visit these sites:
— Florida Supreme Court Live & Archived Oral Argument Videos: http://wfsu.org/gavel2gavel/
— Florida Supreme Court Facebook Page (including broadcasts): https://www.facebook.com/floridasupremecourt/
— Florida Supreme Court Podcasts: http://www.floridasupremecourt.org/pub_info/podcasts.shtml