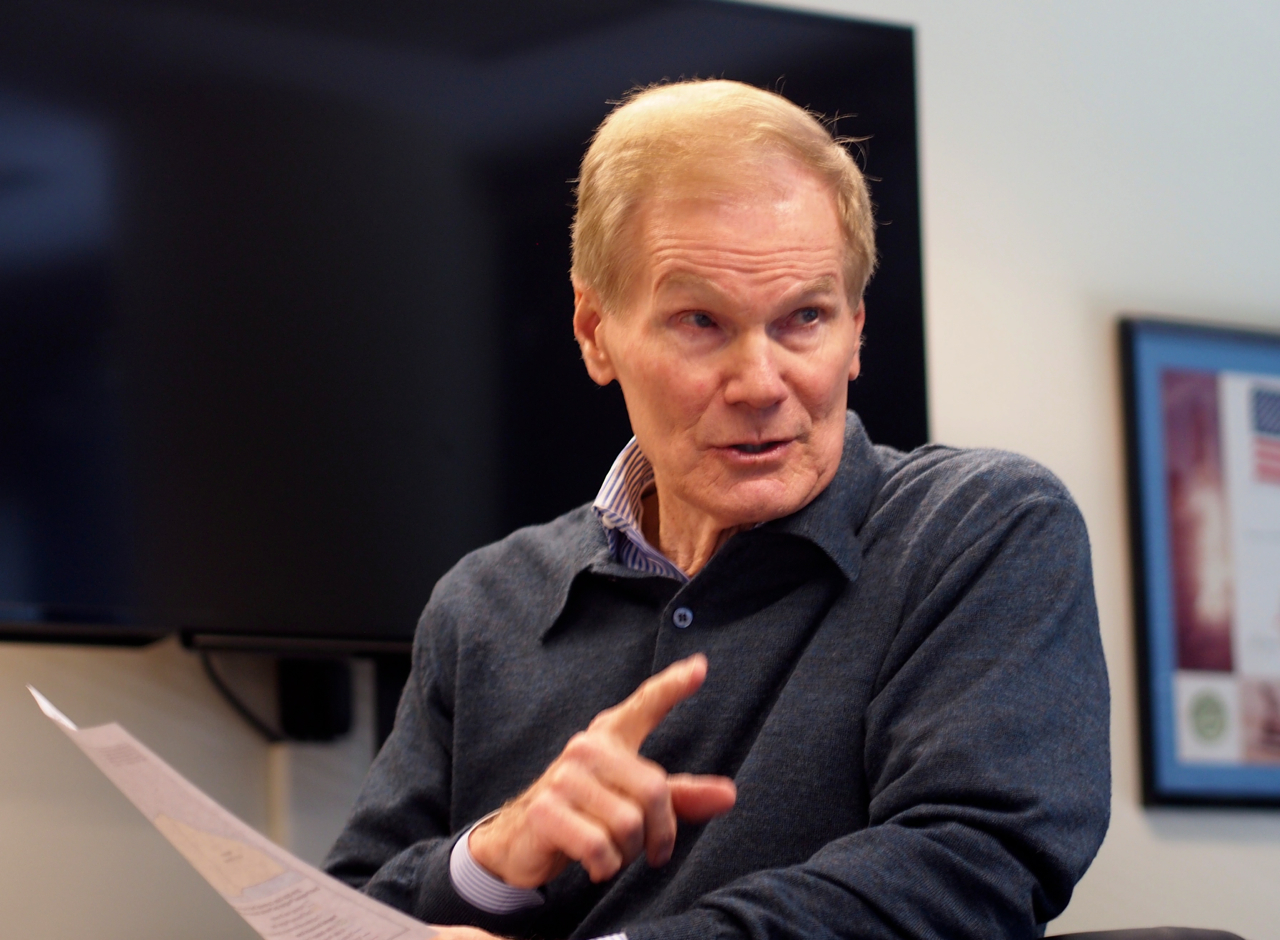 While Florida polls have shown head-to-head match-ups with Gov. Rick Scott appear tight for the 2018 election, Florida's Democratic U.S. Sen. Bill Nelson may find re-election confidence in a survey released Wednesday by Morning Consult that shows he's got the best net-approval ratings of any senator running in a swing state this year.
The survey, conducted in the fourth quarter of 2017, was summarized in Morning Consult's piece "America's Most and Least Popular Senators" finding that Nelson has a 51 percent approval rating in Florida, and a 26 percent disapproval rating, meaning a net approval of 25 points, by far the best of any senator up for re-election this year in a tight state.
The article, published late Tuesday, also noted that compared with last year Nelson has lost only two points on his net approval by the fourth quarter, a better year than 10 of the other 11 senators running this year for vulnerable seats. U.S. Sen. Debbie Stabenow, a Michigan Democrat, had no net change, but retained only a nine-point net approval. All the others lost at least four points on their approvals. U.S. Sen. Sherrod Brown, an Ohio Democrat, had the next-best approval rating among the vulnerable, an 18-point spread between Buckeye voters who approve and those who don't.
Ten of the eleven senators highlighted for seeking re-election in what Morning Consult defined as swing states are Democrats.
Morning Consult reported it surveyed 253,393 registered U.S. voters from Oct. 1 to Dec. 31, 2017. Margins of error varied depending upon the states; Morning Consult reported a margin of error of just 1 percent for its ratings of Florida's senators.
Republican U.S. Sen. Marco Rubio got an approval rating of 47 percent and a disapproval rating of 37 percent.
U.S. Sen. Bernie Sanders, the Vermont independent, was the most-popular back home, with a 68 percent approval and just 24 percent disapproval. Senate Majority Leader Mitch McConnell of Kentucky was the least-popular with 32 percent of Bluegrass voters approving, and 53 percent disapproving.