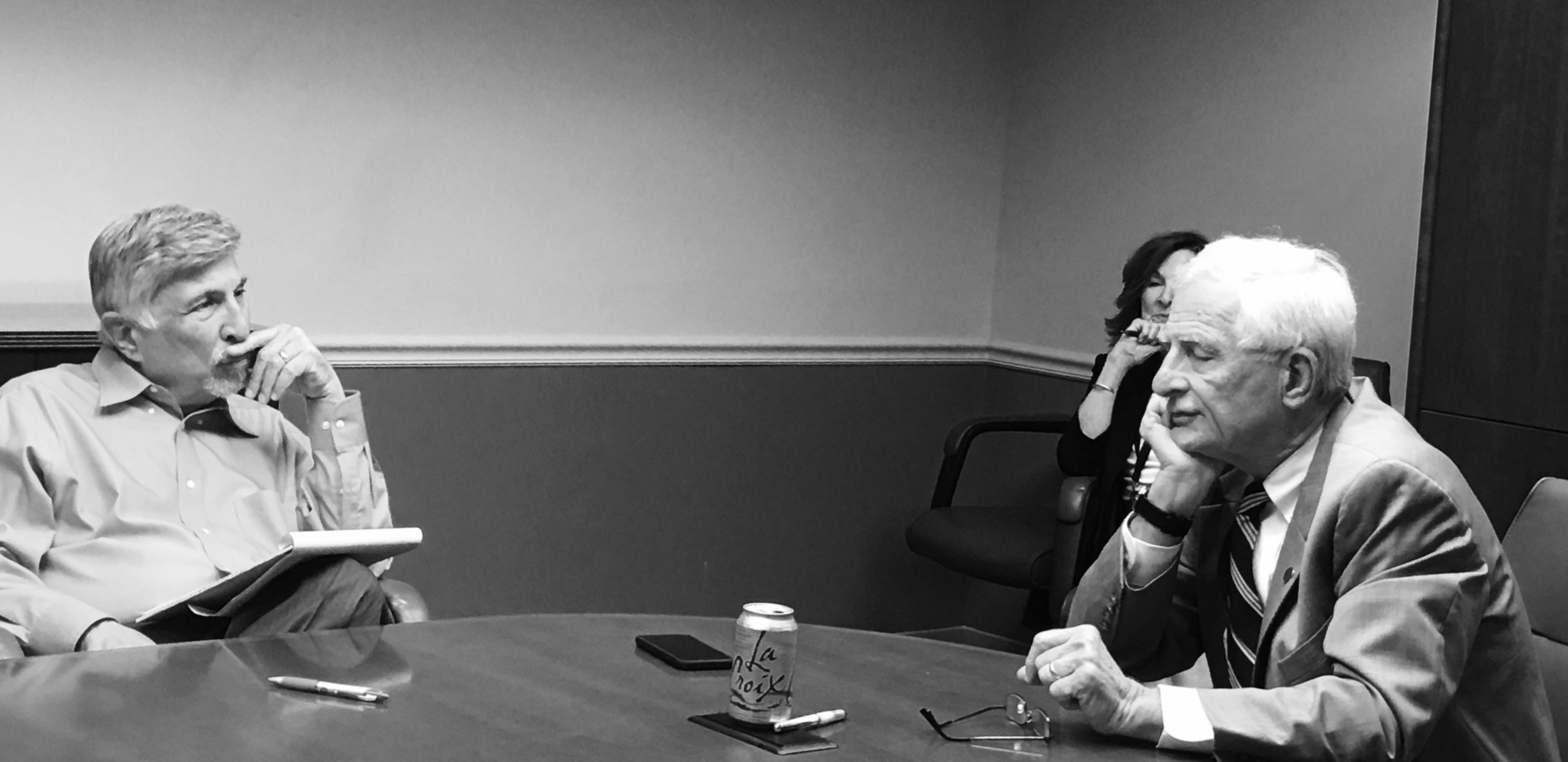 While the Jacksonville City Council presidency next year is all but served up to the Jacksonville Chamber's Aaron Bowman, the vice presidency is still in play.
Pledge meetings kicked off, months ahead of May's vote, for those taking office in July.
All indications show the fight could prove every bit as combative as the fractious presidency race between Anna Brosche and John Crescimbeni in 2017, during which a group of Council members pledged early for Crescimbeni, claiming that Brosche couldn't get the job done.
Observers know what happened next: Brosche cobbled together a coalition of backbenchers, taking the crown from Crescimbeni.
As Crescimbeni was VP at the time, it was an upset of protocol.
Since all past is prologue, so too is it in City Council leadership races — with Tommy Hazouri, a VP candidate, predicating (at least some) of his appeal to potential pledges who may see it as representing a change from the current dynamic.
Meetings with President-in-Waiting Bowman and former Council President Bill Gulliford Monday underscored that strategy.
During his meeting with Bowman, Hazouri noted that he didn't see a "close relationship" between Bowman and Brosche.
Hazouri, a former Jacksonville mayor, also questioned the effectiveness of the incumbent president.
"I want to see a leader as President," he said.
In what could be construed as a dis to Brosche's peripatetic approach to hot-button issues — like removing Confederate monuments, an initiative that stalled after polling revealed it unpopular — Hazouri said: "You can't just slap stuff on the wall … you have to follow up."
Bowman also remarked he would have a "much different approach and way to do things" from certain unnamed predecessors.
While Bowman didn't pledge to Hazouri — it's very early in the process, he said — he did note that Hazouri backed Bowman's VP opponent in 2017.
"You didn't vote for me last year," Bowman said. "What changed?"
The Hazouri meeting with Gulliford offered a more inside-baseball meta-critique of how things are done now.
Gulliford quipped that both men, who backed Crescimbeni unambiguously, were "down at the end of the dais … one more inch and you fall off."
Hazouri and Gulliford haven't always lined up on issues. For example, the two were at absolute loggerheads during a debate over extending LGBT protections via the city's Human Rights Ordinance.
However, both Hazouri and Gulliford were marginalized since Brosche took the gavel in July of last year. Gulliford famously said he wouldn't serve on a standing committee of Brosche's; she took him up on that. And Hazouri (per a source familiar with Brosche's thinking) campaigned harder for Crescimbeni than even Crescimbeni did for himself.
Gulliford noted that a Council president has to maintain "collegiality," and in "time past" that has "not been seen."
"It shouldn't be antagonistic," Gulliford added. "It's a family affair."
Of course, many families are, in fact, dysfunctional — and the race for Council VP is one in which egos will come to the fore.
In addition to Hazouri, a Democrat, Republicans Sam Newby and Danny Becton are officially in the race. Republican Scott Wilson is eyeing it carefully.
And Democrat Garrett Dennis hasn't ruled it out.
Of those five candidates, Dennis — a Finance chair who had butt heads with the mayor's office regularly — gained the most from the Brosche era. Brosche committed African-American Democrats on the Council, giving them control of the Finance Committee. Dennis got the chair … and was undermined by Lenny Curry's political and policy shops at every turn.
Much of the action deciding the presidential race last year took place outside the purview of the state's Sunshine Laws; considerations over that have already been raised.