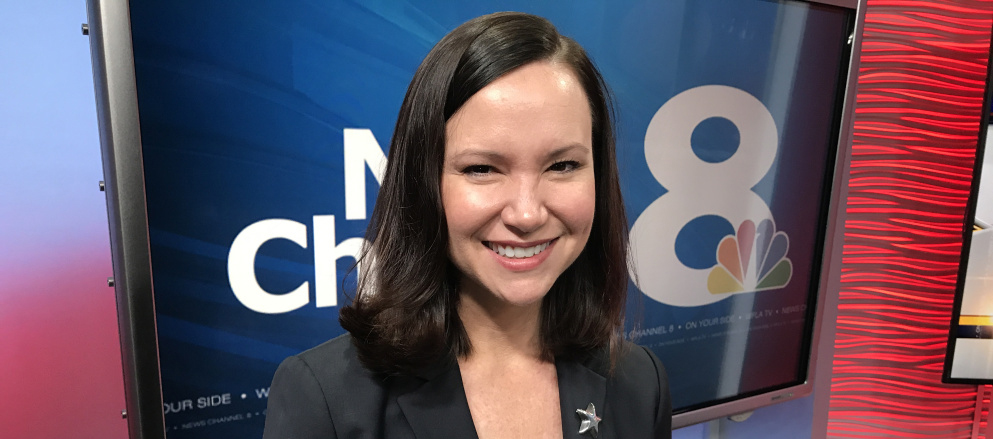 Republican Attorney General candidate Ashley Moody added eight more Florida sheriffs to her endorsement list Thursday.
"I am truly honored to have the endorsement of these respected and dedicated law enforcement leaders who put their lives on the line each and every day," said Moody. "As Florida's next Attorney General, I look forward to working together to ensure law enforcement agencies have the tools, personnel, and training they need to keep our communities safe."
Moody, a former Hillsborough County judge, has proven especially adept at getting the endorsement of Florida's sheriffs, key as she makes the case to enforce the rule of law.
She has 33 sheriff endorsements — a full 70 percent of Republican sheriffs in the Sunshine State. Chief lawmen in Baker, Gilchrist, Hardee, Highlands, Levy, Madison, Nassau, and Wakulla Counties offered their backing in the latest round.
Scotty Rhoden said "Moody's record of service to the rule of law and her conservative principles of adhering to the rule of law make her just the type of Attorney General we need in Florida. She knows what it takes to put criminals behind bars and has a proven record of taking violent felons off the streets."
Bobby Schultz, the chief lawman in Gilchrist County, asserted that "conservatives have a clear choice for Attorney General. Ashley Moody is a tough former federal prosecutor and judge and the only candidate in this race with criminal justice background, which is fundamental to this important and very difficult job."
Hardee County Sheriff Arnold Lanier likewise made his argument based on Moody's background: "As a federal prosecutor, she helped lock up violent felons and as a private lawyer, she helped victims of domestic violence obtain protection from their abusers. We in law enforcement are grateful Ashley Moody was willing to give up her career as a judge to partner with us in our fight against crime."
"Ashley Moody is a trusted, law and order conservative who will protect our state and our Constitution. As our state faces evolving threats, we need an Attorney General who understands what is required to meet these threats and support law enforcement in their mission to combat them. Ashley Moody is the only candidate prepared and ready to do this on day one and I'm proud to support her," said Highlands County Sheriff Paul Blackman.
"The Attorney General of Florida must be someone with the ability to work with law enforcement across the state in protection of our citizens. There is no other candidate more qualified for this position than Ashley Moody," observed Levy County Sheriff Bobby McCallum.
McCallum slashed, without naming them, Moody's three primary opponents — all of whom are in the Florida Legislature: "Unlike unprepared politicians angling for the position for political advancement, Ashley Moody is uniquely prepared to protect Floridians from the moment she takes office and I'm proud to offer her my support."
Ben Stewart, Sheriff of Madison County, lauded Moody's ability to "strengthen our criminal justice system and protect each and every Floridian from the growing public safety threats that risk tearing families and communities apart."
"Over my 40-year career in law enforcement, I've witnessed firsthand the sacrifices our brave men and women in uniform make to keep us all safe. No candidate better understands this than Ashley Moody. The wife of a federal law enforcement officer and a former federal prosecutor herself, Ashley and her family have demonstrated a commitment to justice that cannot be matched by any politician. I'm proud to endorse Ashley Moody for Attorney General and know our state will benefit from her experience and unwavering support of our first responder community," said Nassau County's Bill Leeper.
"The protection of the people of Wakulla County is my top priority as Sheriff. Throughout my career in law enforcement, I've worked alongside professional, experienced, and dedicated public servants who've helped keep our community safe and Ashley Moody fits that same mold. Her lifetime of experience will serve each and every Floridian well and I'm happy to support her to be our next Attorney General," added Wakulla's Jared Miller.
Moody, the leading fundraiser (although Rep. Frank White has more cash-on-hand because he is, in part, self-funding his campaign) in the four-person race for Attorney General, is backed by incumbent Pam Bondi.
Her sheriffs' endorsements show that she has a foothold throughout the state of Florida, a unique value add in a statewide race where the candidates are largely unknown even to GOP primary voters.