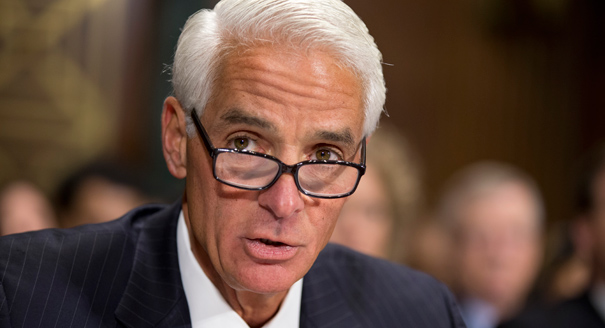 There's something shady going on with CareerSource Pinellas and CareerSource Tampa Bay, and Democratic U.S. Rep. Charlie Crist wants to know whether the U.S. Department of Labor has any oversight in place and if changes are needed to prevent fraud in the future.
The first-term congressman, who represents Pinellas County, sent a letter Thursday to Labor Secretary Alex Acosta. He previously called on the House Committee on Education and the Workforce to look into reports that the two Careersource branches were falsifying jobs numbers.
State investigators started looking into the apparent fraud last week.
"I write to you regarding troubling reports of mismanagement at two workforce development programs in the Tampa Bay region, including my congressional district.  This week, I asked Chairman Virginia Foxx and Ranking Member Bobby Scott to review reporting by the Tampa Bay Times which highlights the falsification of records by officials at CareerSource Pinellas and CareerSource Tampa Bay. Given that Department of Labor funding may have be used to conduct these activities, it would seem the Department has an important role to play in that oversight process as well," Crist wrote.
"As you know, CareerSource centers in Florida rely heavily on federal Workforce Innovation and Opportunity Act (WIOA) funding. Please provide information on what accountability and oversight processes the department follows to protect the integrity of WIOA funding. I think we can both agree that inadequate oversight of federal tax dollars can come at a steep cost to both taxpayers and the communities who rely on these important workforce development programs. The enclosed reports would suggest that simply outsourcing stewardship of federal tax dollars to the states may be insufficient."
Also on Thursday, House Speaker Richard Corcoran ordered a House probe of the two offices, and asked the agency's high-paid chief executive, Edward Peachey, to hand over copies of all employment contracts and records of how many people the agency had trained for jobs, among other things.