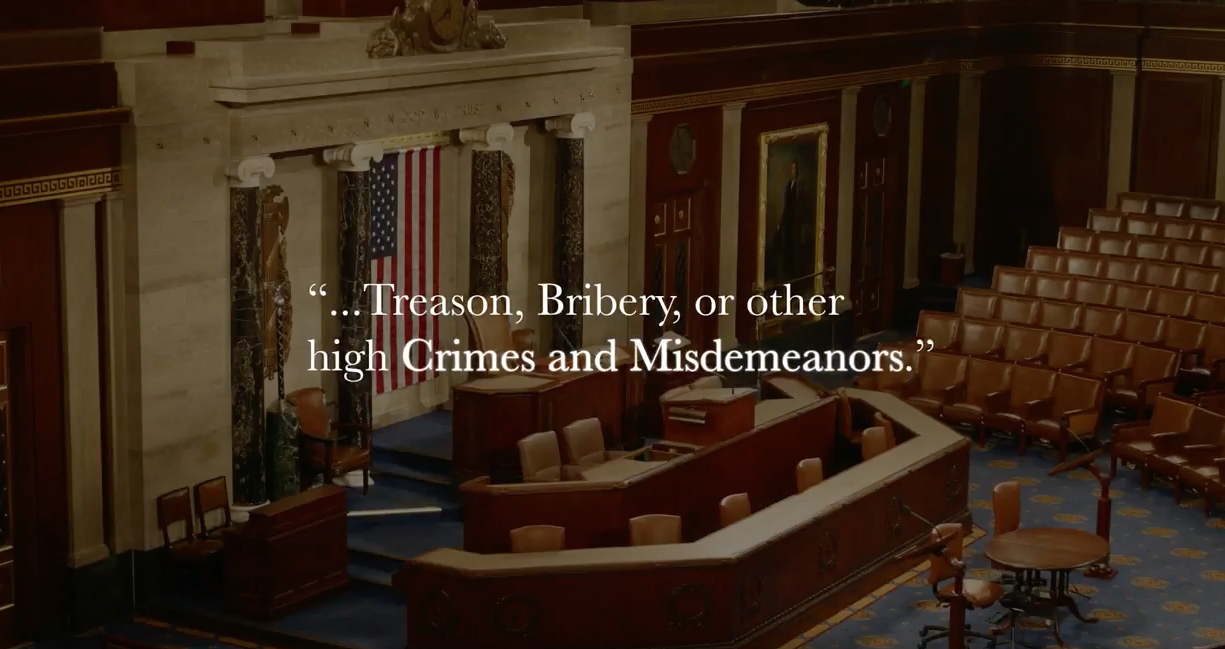 After nearly three decades, Republican Rep. Ileana Ros-Lehtinen announced her retirement from Florida's 27th Congressional District.
A number of prospective Democratic replacements quickly pounced on the opportunity, taking advantage of the district's demographics, which make it friendly for one of them to win in the fall. In 2016, Donald Trump lost CD 27 by more than 19 points.
And along with traditional bread-and-butter public policy objectives — expanding health care and helping out DREAMers, for example — you can now add calling for the president's impeachment to the Democratic base platform.
Mary Barzee Flores became the first Democrat to hit the airwaves this week with a television ad in which she says that the president "abused his power, obstructed justice, encouraged hatred and violence, and used his office to further enrich himself and his family."
In a statement to reporters, Barzee Flores said that as a former federal public defender, state court judge and nominee to the U.S. District Court, she believes Trump's behavior "satisfies the legal requirements of impeachment and that we have a moral duty to hold him accountable."
"And I'm more than ready to do just that."
She's not the only one in the race who feels that way.
Miami Beach state Rep. David Richardson filed a resolution on the first day of the 2018 Legislative Session calling on the House to urge Congress to support the impeachment of Trump for "high crimes and misdemeanors."
At the beginning of his congressional campaign, he sent an email to supporters asking what they thought about impeaching the president.
"We were getting more replies on that topic than anything else we were messaging," he says; more than health care, gun violence prevention or climate change issues, specifically.
State Sen. Jose Javier Rodriguez would also vote to impeach.
"Further, the Washington GOP must cease all efforts to impede Robert Mueller and the FBI's investigation into wrongdoing," Rodriguez told Florida Politics via email.
Miami Beach Commissioner Kristen Rosen Gonzalez replied: "If justice is served by impeaching Trump, then yes. Impeachment is a serious process, and not one to be taken lightly, and if once all the facts are in, and impeachment is warranted, then absolutely." She went on to add that she is not in the race to play politics but instead is in it "to do what is best for the American people. If that's impeachment, so be it."
Former Knight Foundation director and Miami Herald reporter Matt Haggman emphasizes that Democrats can't just be a referendum on the president — they also need to articulate what they believe.
That said, Haggman is "deeply opposed" to Trump's policies, and does favor impeachment, campaign manager Amir Avin said.
Miami City Commissioner Ken Russell is "absolutely supportive of progressive measures for impeachment."
In conversations with "everyday Americans," Walker added that he is also committing to fixing the Deferred Action for Childhood Arrivals program, bringing innovative technologies to deal with sea levels and climate change matters.
"Voters are consistently expecting that Congress stop spinning wheels and get some traction on more immediate issues," Walker said.
Last month, University of Miami academic adviser Michael Hepburn stated he would "definitely" introduce articles of impeachment if elected this fall but said the country's broken politics transcends the commander-in-chief.
Hepburn also calls for Democratic House Minority Leader Nancy Pelosi to go as well.