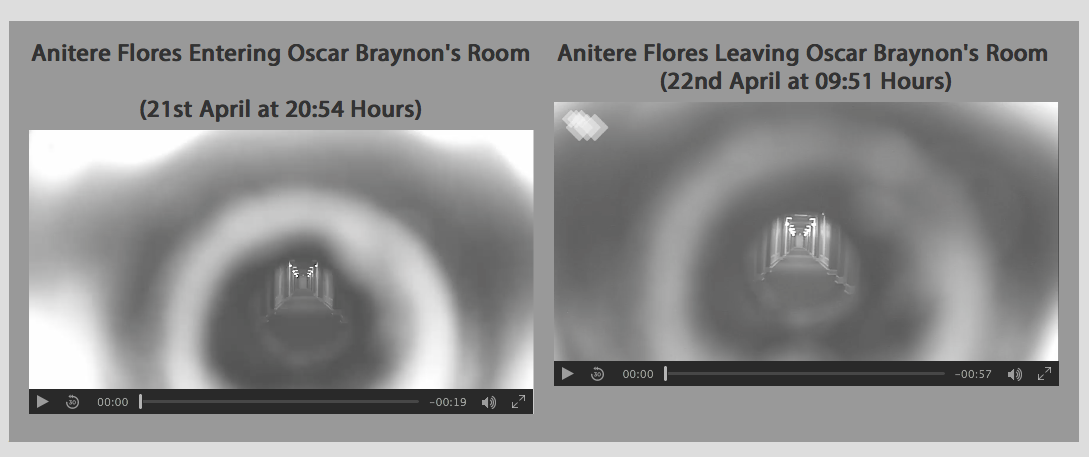 The private investigator thought to be responsible for outing an affair between Republican Sen. Anitere Flores and Democratic Sen. Oscar Braynon said he didn't set up the website publicizing the affair, and the lawmakers weren't who he was surveilling in the Tennyson building.
Gainesville-based private eye Derek Uman told the Tampa Bay Times via email this week that he planted a camera in a Tennyson building hallway as part of a "regular domestic case" and that his target "was not a legislator."
Uman didn't say who hired him to stake out the building, nor does he have to, but said he was approached last year by a client looking "for assistance with a domestic concern that needed to be documented for a possible domestic relations issue/case."
He spent six days across two trips in the high-rise condo building in late April and early May, 2017, and spent part of the time working with a second investigator, whom he also will not name.
The dates the two investigators were in the building only partially line up with claims on the now-defunct website exposing Flores and Braynon. That site claims the videos were recorded between April 21 and April 25, 2017, while Uman said his investigation began April 24.
Uman's lawyer gave the FDLE the same story, though the agency did not include it in their investigative report.
The 44-year-old investigator runs Clear Capture Investigations, and typically looks into workers' compensation claims and some domestic cases.
His brother, attorney Jon Uman, said the workers' comp cases make up the bulk of his business.
"For example, somebody has a worker's comp claim that says they can't pick up anything heavy, or they limp while they walk, then he's hired by various insurance companies … to video the civil targets for evidence in trial," Jon Uman told investigators last year.