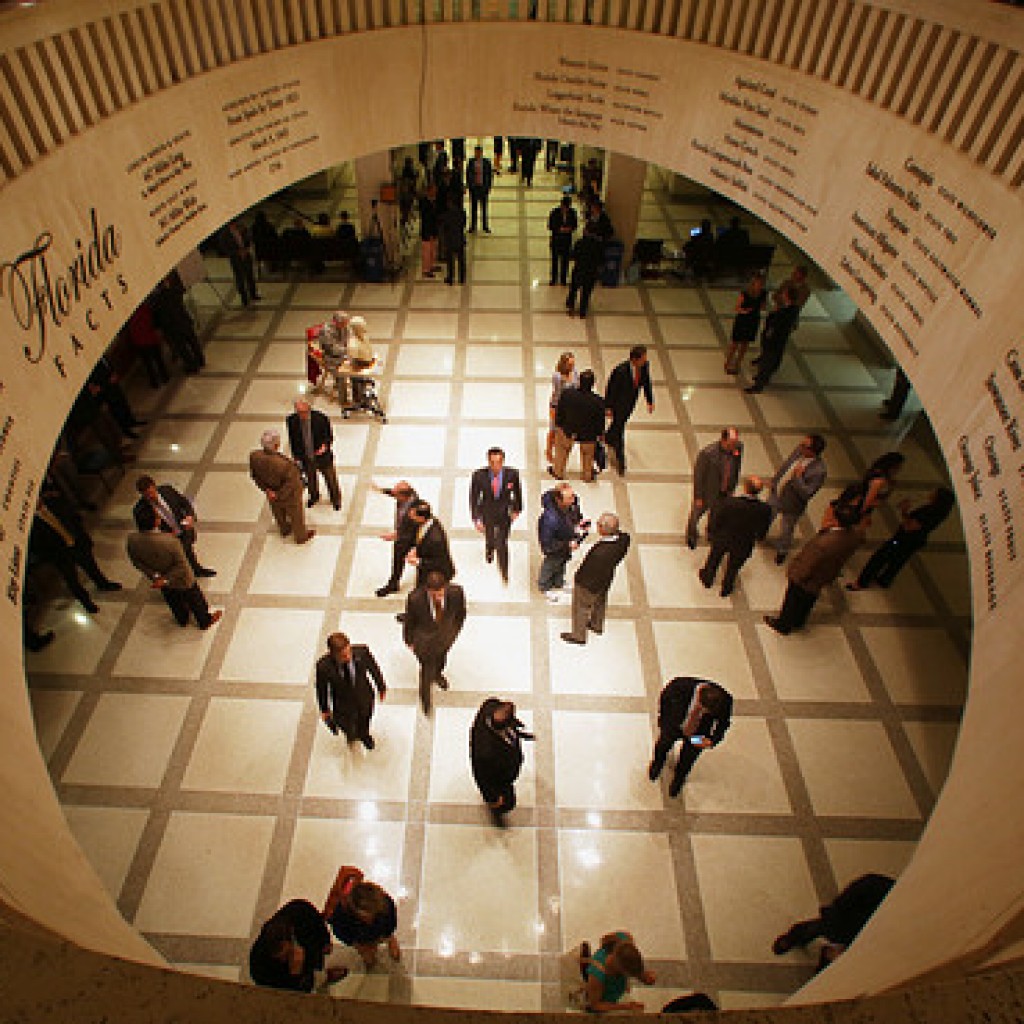 Sexual favors between legislators and lobbyists could be illegal under a proposed change to the sexual harassment bill filed by its sponsor on Monday.
Sen. Lauren Book, a Plantation Democrat, wants to incorporate any type of sexual conduct — whether engaging in it or directing others to do it — into the state's gift ban.
The change would apply to any public official, including an "employee of an agency or local government attorney." It would also require anyone who has to file a public disclosure of their financial interests to certify that they have reviewed the new gift ban policy.
If the amendment is approved, the violation could lead to a criminal or civil penalties. When it comes to public officials, breaking such a policy could result in their impeachment, removal from office, a one-third salary cut for up to a year or a civil penalty of up to $10,000.
The sexual harassment bill had an early backing of a powerful advocate: Senate President Joe Negron. But it's unclear if Negron would support the newly-filed amendment to the bill, which will be considered Tuesday — the first committee stop for the proposal.
Book's proposal comes in the wake of back-to-back sex scandals in Florida politics, several involving senators and lobbyists. One notorious case of sexual misconduct enveloped former Sen. Jack Latvala, who is now under criminal investigation by the Florida Department of Law Enforcement for allegedly trading votes for sex. Latvala continues to deny charges, but women who came forward in a Senate investigation say otherwise.
Book's legislation as it stands now would outlaw sexual harassment and would impose new penalties on those who engage in it.  The bill would also create the Task Force on the Prevention of Sexual Harassment and Misconduct, which would study sexual harassment in state government and would be charged with making recommendation on policies to prevent it from happening.
"The totality of the culture must be examined," Book said when her bill was first filed earlier this month.
"While many of these issues have become top-of-the-fold stories in the past several months, it is important to recognize that this issue did not begin with the recent revelations about the two now former senators, nor will it end with their resignations unless and until we strengthen the laws to punish abusers and protect victims."
A House companion bill has bill filed by state Rep. Kristen Jacobs. Her bill has yet to be heard in committee, but already has the backing of House Speaker Richard Corcoran.