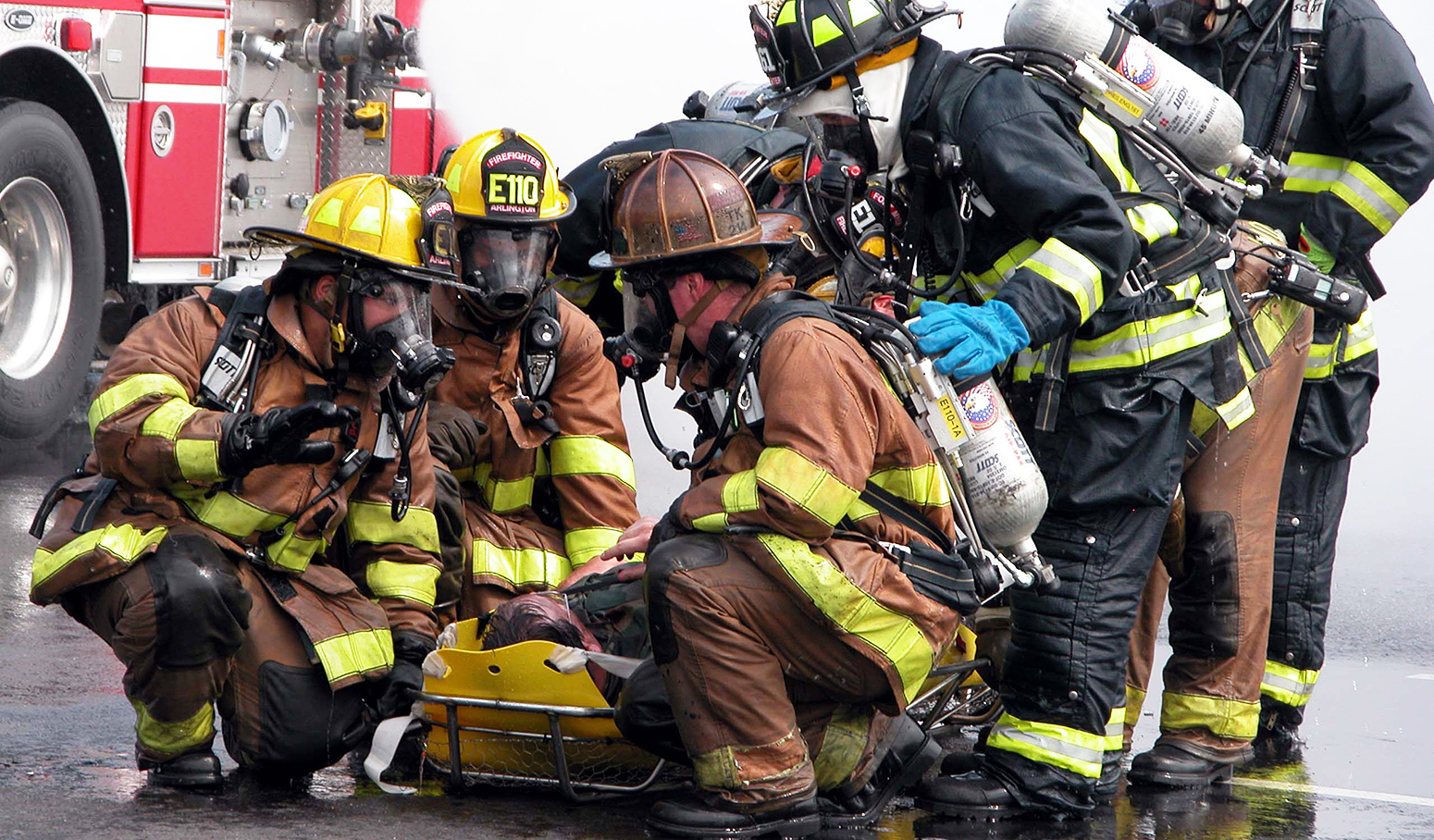 A House panel on Tuesday pushed forward a redraft of a workers' compensation bill that would extend benefits to first responders suffering from post-traumatic stress disorder if they are diagnosed within two years of the work-related injury.
The overhaul of the House proposal was approved at its first committee stop, with no questions or debate, and it now includes a mandate for employers to provide educational training to first responders on mental health awareness and treatment.
"If co-workers can recognize issues, they will help their coworkers get help," said Wellington Democratic state Rep. Matt Willhite, who is championing the bipartisan proposal with 30 other House members.
Changes to the measure include more than the educational component, though. As the bill moves ahead in the House it now includes specific timelines to qualify for benefits. Under the bill, a first responder must be diagnosed by a professional psychiatrist within two years of the traumatizing incident in order to qualify for benefits.
Several first responders, and family members who lost loved ones to PTSD, testified in favor of the measure and said PTSD is "often accumulative," not just one incident.
"It is witnessing human carnage over and over again," one first responder said.
Willhite said more first responders commit suicide than die in the line of work, adding that he personally survived the harrowing events he witnessed because there was treatment available for him.
The measure has the backing of Chief Financial Officer Jimmy Patronis, who said the state has a responsibility to make mental health benefits "more accessible and affordable for our first responders."
"We know with the right treatment, therapy, and medication that our first responders can get help," Patronis said.
If the measure passed, first responders would have to go through pre-employment mental health screenings after July to show if they have a pre-existing mental health condition. The bill also requires a claim to be filed within 180 days of leaving a job in order to be entitled to medical benefits or lost wages.
The Florida League of Cities raised concerns over the cost workers' comp would have on local government, a stance that state Rep. Katie Edwards-Walpole slammed during debate.
"For those who say we are taking local control away, if you are there and you are seeing what is happening and you are not appalled, I find it distasteful and shameful for you to say that this bill is not necessary," Edwards-Walpole said.
A companion bill in the Senate, SB 376, is midway through its committee assignment trek.
The Senate version does not include the educational component and requires a "preponderance of the evidence" for first responders to obtain benefits, which is a lower threshold than what's provided in the House, which requires "clear and convincing" evidence that someone is suffering from a mental or nervous injury.