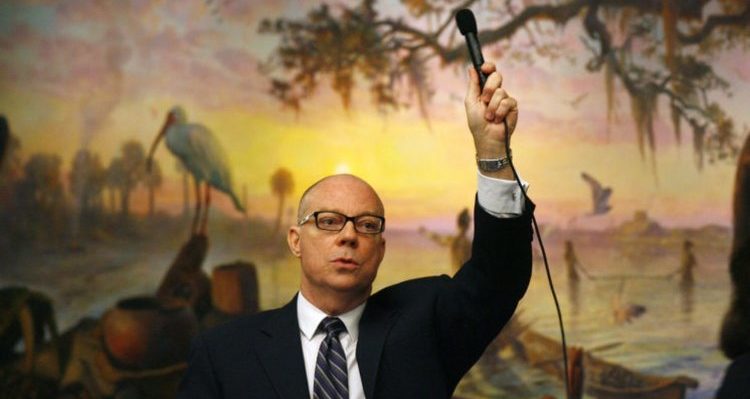 Democratic state Rep. David Richardson, who is running for Congress, introduced a resolution Wednesday morning calling for the impeachment of President Donald Trump.
The state House has no say in the impeachment of a president, though Richardson's resolution aims to urge Florida's state and federal elected officials to support the articles of impeachment filed last year by Tennessee Democratic U.S. Rep. Steve Cohen.
"The evidence is strong that President Trump committed obstruction of justice," Richardson said. "Last night's State of the Union further demonstrates that this president is fundamentally unfit for office and Americans across the country must stand together in order to hold Trump accountable. I am even more convinced today than when I first called for Trump's impeachment last November that this President must be removed from office. I hope others will join me."
The Miami Beach Democrat is one of several candidates vying to flip the seat currently held by Republican U.S. Rep. Ileana Ros-Lehtinen, who is retiring at the end of her term. Hillary Clinton carried CD 27 by 20 points in 2016.
Richardson filed the impeachment resolution at the start of the 2018 Legislative Session and has publicly called for Trump's impeachment as far back as November.
At the beginning of his congressional campaign, he sent an email to supporters asking what they thought about impeaching the president.
"We were getting more replies on that topic than anything else we were messaging," he recently told Florida Politics; more than health care, gun violence prevention or climate change issues, specifically.
He's not the only Democrat in the crowded CD 27 primary race to throw out the suggestion.
Democrats Mary Barzee Flores, state Sen. Jose Javier Rodriguez, former Knight Foundation director and Miami Herald reporter Matt Haggman, Miami City Commissioner Ken Russell and University of Miami academic adviser Michael Hepburn are all in favor, as is Miami Beach Commissioner Kristen Rosen Gonzalez, though she was more measured in her take, saying that it's "a serious process, and not one to be taken lightly, and if once all the facts are in, and impeachment is warranted, then absolutely."