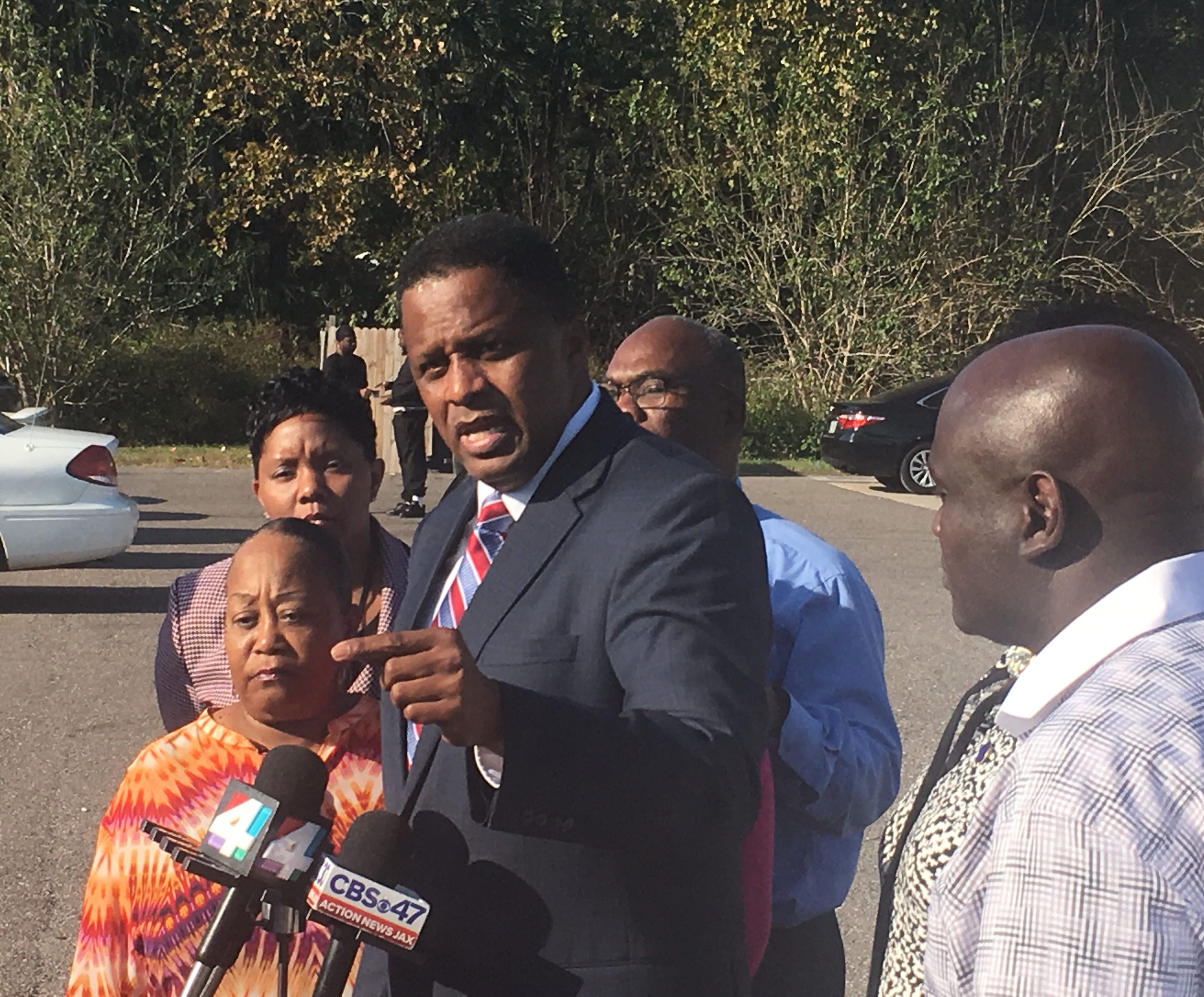 The first endorsement in what is expected to be a contested Democratic primary in Senate District 6 rolled in yesterday and it was for incumbent Audrey Gibson.
The Florida State Lodge of the Fraternal Order of Police is backing Gibson. The press release asserted that she "continues to be the best choice" in SD 6, a "true Champion for Public Safety," a "voice of reason" in the legislature.
Gibson, at least formally, is unopposed in the Democratic primary.
Somewhat less formally, Jacksonville City Councilman Reggie Brown is all but in the race.
"I am running," Brown told us Friday.
Brown has yet to file papers for his candidacy, but with Gibson the Senate Democratic Leader-designate, he likely will be the only Democrat to attempt a primary challenge to Gibson, a moderate Democrat with over $100,000 cash on hand.
Brown told us Wednesday that he didn't get a chance to make his case to the F.O.P., but the scenario was familiar to him.
"This reminds me of my 2008 campaign," Brown said. "No interviews or endorsements because I was in the same race as a former Councilmember. I was able to prevail and worked well with those that were not in support of my leadership at the time."
Brown confirmed that "no interviews were conducted."
"I hope that careful consideration was given," Brown added.
Local FOP head Steve Zona asserted that "careful consideration was given to this endorsement and Senator Gibson is the right choice."
"I think IAFF [International Association of Firefighters] also followed the same path and method. In addition, I think Councilman Brown has been on the receiving end of endorsements from police and fire without any interviews being conducted. We wish Councilman Brown well."