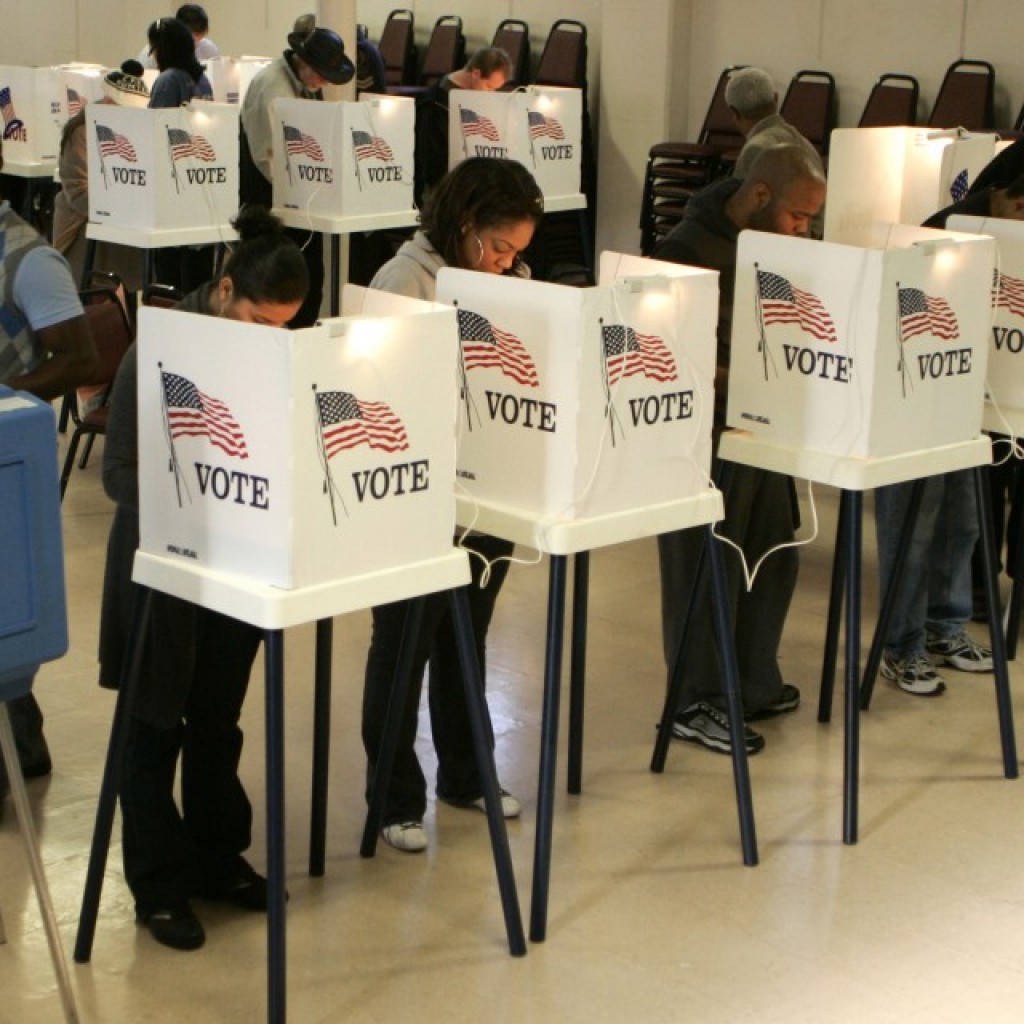 A federal judge on Thursday said the system used by the state to vet which ex-felons get to have their voting rights restored is unconstitutional.
"Florida's vote-restoration scheme is crushingly restrictive," U.S. District Judge Mark Walker wrote in a 43-page ruling. "The scheme crumbles under strict scrutiny because it risks — if not covertly authorizes the practice of arbitrary and discriminatory vote-restoration."
Walker said the process should change, but did not say how. And gave Gov. Rick Scott, who was the main defendant in the case brought forth by the voting-rights group Fair Elections Legal Work, until Feb. 12 to respond on the issue.
In a statement, Scott said he would continue to defend the clemency process in court. But Walker gave a brutal assessment of the process, saying the state requires ex-felons to conduct themselves to the "satisfaction of the board's subjective — and frankly, mythical — standards.
"Courts view unfettered governmental discretion over protected constitutional rights with profound suspicion," Walker wrote.
Florida is home to about 1.5 million citizens who have been stripped from their voting rights, and is one of a few states that disenfranchise convicted felons who have served their sentences.
Walker said the "burdensome" state system felons go through to regain their voting rights relied on a "panel of high-level government officials over which Florida's governor has absolute veto authority."
He added that "no standards guide the panel."
The ruling comes a week after a grassroots initiative that would automatically restore the voting rights of ex-felons in the state qualified for the November ballot.
Desmond Meade, who led the two-year initiative effort, said the ruling "validates what the people of Florida think when they say the system is broken."
"This is a righteous campaign that we are in," Meade said, "it is about all human beings. I believe this is just another indication that we are heading in the right direction."
During the Scott's time in office, felons have to wait longer before they can apply to have their civil rights restores. It can take years to hear a case and the state has a backlog of about 10,000 cases, which may cost the taxpayers $500,000 to deal with.
"The governor believes that convicted felons should show that they can lead a life free of crime and be accountable to their victims and our communities," said John Tupps, Scott's communications director.
But Howard Simon, executive director of the ACLU of Florida, said Walker "declared what Floridians have known for many years — whether under a Democratic or Republican administration, the process for the restoration of civil rights, including the right to vote, is a system that is designed to fail."
"There are almost 1.4 million Floridians who have completed the terms of their sentences and returned to our communities. Currently, with mandatory waiting periods before applying, a Board that meets only 4 times a year, and a backlog in the system, the average waiting time to get one's case just on the agenda of the Board of Executive Clemency is 16 1/2 years.
"And even once someone gets heard, many applications are denied because the hearings themselves are arbitrary. The rights restoration system lacks standards, changes with each new governor and cabinet, and puts the power to decide who can vote in the hands of politicians."