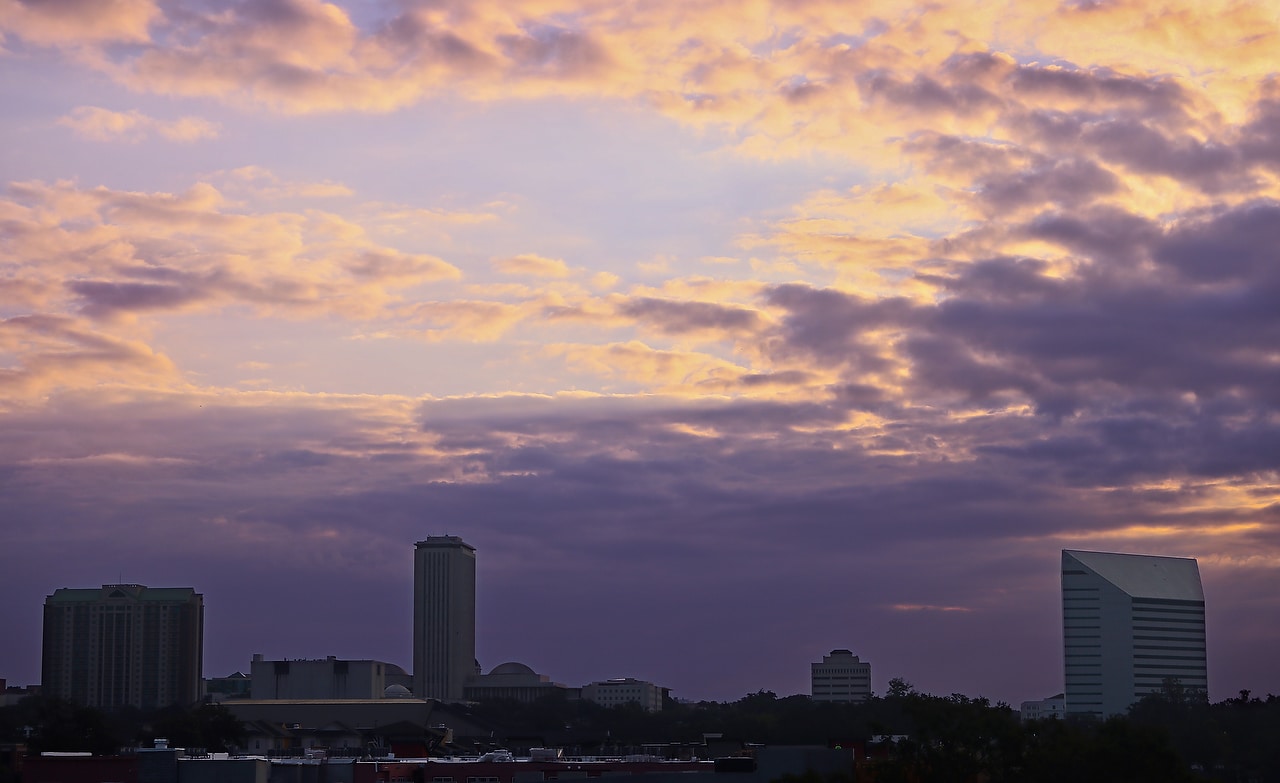 Sixty Days — A prime-time look at the 2018 Legislative Session
The Last 24
Good Thursday evening. Maybe some minors should be able to marry, a House panel decided, and guns could come to church under legislation heading to both floors. Sixty Days never goes off half-cocked. Here's your evening rundown.
'Minor' debate: A House panel pushed a child marriage bill to the full floor that would allow some minors to wed, changing the strict ban on all minor marriages it had originally.
Holy handguns: Similar proposals that would allow guns in churches attached to schools are headed to the Senate and House full floors for consideration.
"Political gymnastics": Kathleen Peters' attempt to amend a House ethics reform bill resulted in virtual fireworks. Then it really got awkward …
Veterans' voice: The newly formed Veterans and Military Families Caucus announced its support for 22 pieces of legislation expected to benefit former and current military personnel and their families.
Anti-abortion oration: The Senate pregnancy clinic bill was temporarily postponed on special order as it goes through some work. The House has passed its own version.
Fake followers? Attorney General Pam Bondi is investigating recent allegations of social media identity theft.
DON'T TXT: A bill that would allow police to pull people over for texting while driving took another step toward becoming law today, passing its third and final House committee.

Quote of the Day
"We want to encourage women to get married if they want to have children, and as we said pregnancies happen, the question is how do we respond to it as a society?" — Rep. George Moraitis, explaining why he opposes a ban on all child marriages. He wants those who get pregnant to have the opportunity to get married rather than opting for a "different" alternative to pregnancy.
Bill Day's Latest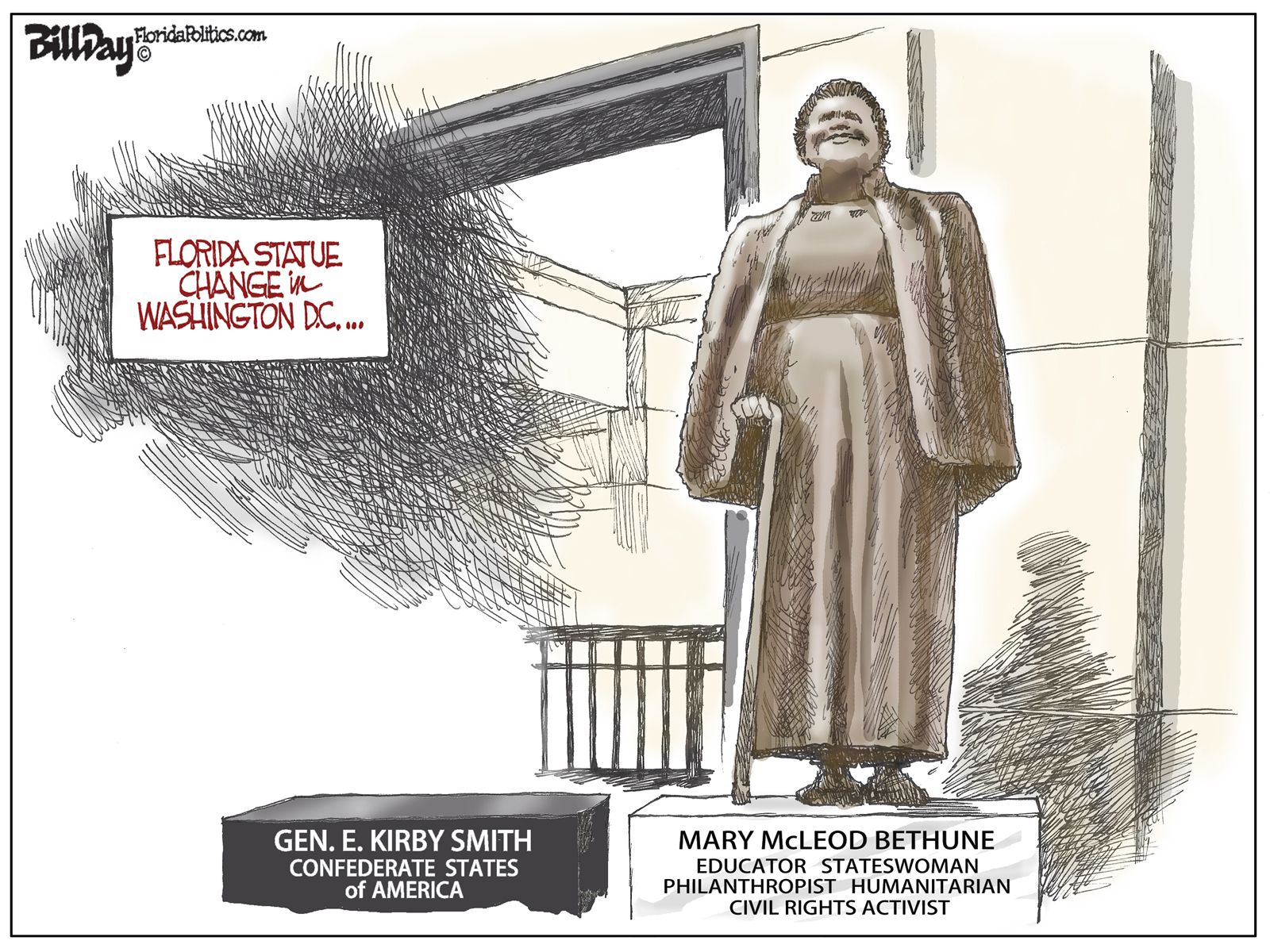 3 Questions
As the Senate wrapped up its "special order" business on week five of the 2018 Legislative Session, Senate President Joe Negron met with reporters to answer questions on where things stand in the legislative process with bills, the budget and other differences with the House.
Tallahassee correspondent Ana Ceballos has the skinny:
Q: Where do you see the biggest points of contention when it comes to budget negotiations with the House?
A: The Senate has chosen to fund more heavily on higher education, which is no surprise, and the House has put more money in K-12. I think there are some differences on how we fund hospitals and nursing homes that we will work through. I think the House budget and the Senate budget coming to the floor in week five — in terms of total amount in the budget — this is the closest we've come that I can ever remember.
Q: How do you see gaming bills moving along in the Legislature?
A: It remains to be seen if there is enough time to reach a decision on gaming, we are going into week five. We are all focused on the budget as we should be so we'll just have to see how it plays out.
Q: How is the Senate handling funding for member projects this year?
A: I am pleased that both the House and the Senate have, appropriately, have put projects into the projects that I believe have merit. What I would like to see is the two appropriations chairs agree on a number. This is given the size of our budget given what money we have available. This is a reasonable number to spend on member projects or local initiatives — whatever term you want to use. And then once that amount is set, have that amount [divided] fairly, and equally, between the House and the Senate.
Lobby Up
A company that's not "looking to be another Uber or Lyft" has representation before the Florida Legislature this Session.
UZURV, which calls itself a "reservation network company (RNC)," hired Nick Iarossi, Ron LaFace, Scott Ross, and Chris Schoonover of Capital City Consulting, lobbying records show.
"UZURV is not a transportation network company (TNC)," its website explains. "UZURV deals only with the reservation, not the ride itself. A driver must have an account with a TNC (i.e., Uber or Lyft)."
The company was founded in 2015 by two Uber Partners, Matt Donlon and Harold Frans.
"They witnessed firsthand the need for both a reservation system for on-demand travel and the desire on the part of riders to be able to request specific drivers again and again," the website says. " … They would develop an app to handle the reservation piece only to fill the gaps in an otherwise successful and effective on-demand system."
Currently operating in 155 cities, UZURV "combines the convenience and affordability of on-demand transportation with the security of a reservation service to give riders personal service that matches their specific needs."
In Florida, UZURV is in Daytona Beach, Gainesville, Jacksonville, Miami, Orlando, Panama City, Sarasota, Tallahassee, Tampa, and West Palm Beach.
Breakthrough Insights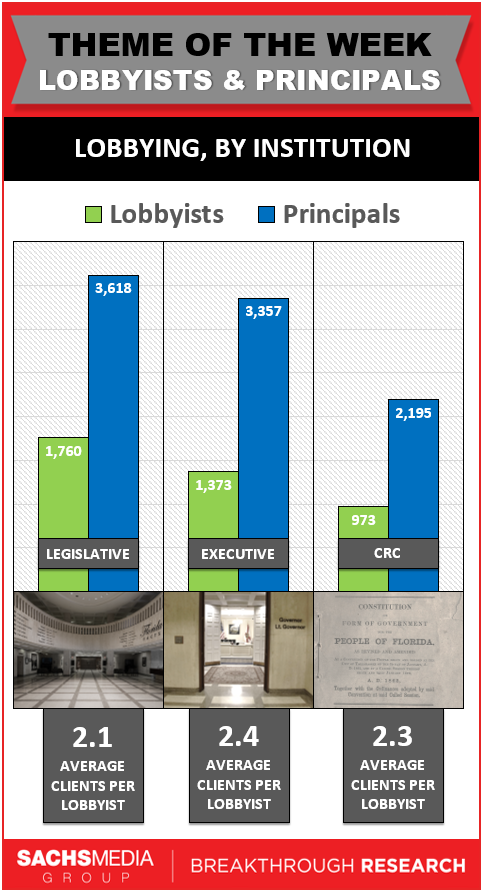 The Next 24
The Constitution Revision Commission Ethics and Elections Committee will hear a proposal that would impose a six-year lobbying ban on legislators and statewide elected officials after leaving office. That's at 8 a.m., 301 Senate Office Building, The Capitol.
The Florida Board of Medicine will meet in Orange County. That's at 8 a.m., Rosen Shingle Creek, 9939 Universal Blvd., Orlando.
The Florida State University Center for the Advancement of Human Rights will host a national conference on human trafficking. That's at 9 a.m. at Florida State University, Turnbull Conference Center, 555 West Pensacola St.
The CRC Executive Committee will hear Proposal 42, which would restore an older appointing system used to fill judicial vacancies. That's at 1 p.m., 401 Senate Office Building, The Capitol.
Gov. Rick Scott, Chief Financial Officer Jimmy Patronis and Attorney General Pam Bondi are expected to be among the keynote speakers at The Federal Society's annual Florida Chapters Conference. That's at 3 p.m., Disney Yacht and Beach Club Resort, 1700 Epcot Resorts Blvd., Lake Buena Vista.