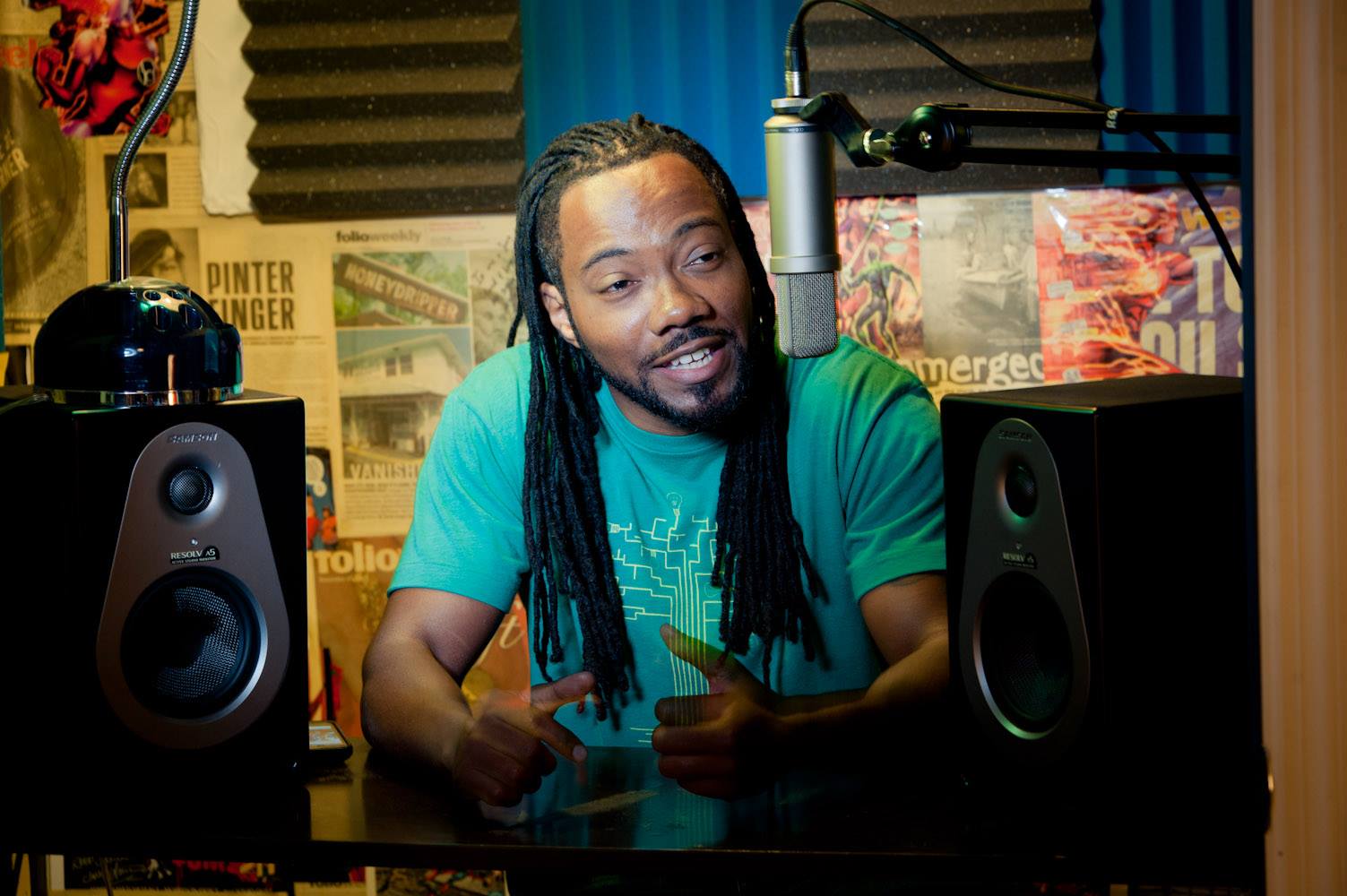 The news never slows down in the Democratic primary battle in Florida's 5th Congressional District.
Just one day after former Jacksonville Mayor Alvin Brown touted a swath of Jacksonville endorsements that included that of Lisa King, the chair of the Duval County Democrats, an NPR host from Jacksonville pilloried former Mayor Brown.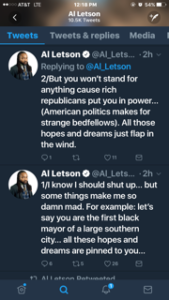 "For example: let's say you are the first black mayor of a large southern city… all these hopes and dreams are pinned to you," NPR host Al Letson Tweeted, "but you won't stand for anything cause rich republicans put you in power… (American politics makes for strange bedfellows). All those hopes and dreams just flap in the wind."
Brown's ascension to the mayor's office was fueled by traditionally Republican donors pivoting to him instead of the hard right Mike Hogan in 2011; once in office, Brown struck a deliberately non-partisan posture until the waning days of his re-election bid.
Letson then pointed out the attrition in African-American vote in 2015, along with Brown's own demeanor, as a way of telling Brown that perhaps he shouldn't run for Congress.
"You get voted out cause you didn't do anything, you didn't talk to your base, took for granted that blk ppl will carry you. And generally acted like the city owed you something. Maybe instead of standing up later for hirer office you should sit down," Letson asserted.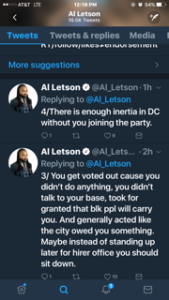 "There is enough inertia in DC without you joining the party. if you show up to events for a photo op, but don't roll up your sleeves when it's time to put in work… maybe you should sit down," Letson added.
Letson then finished off with a shot across the bow of Brown's current messaging as a moderate Democrat, castigating the former mayor for his fecklessness on an LGBT rights ordinance that some say Brown squashed with behind the scenes influence.
"If you don't have the stones to stand for basic human rights in city politics… I mean dude, BASIC HUMAN RIGHTS, like, employers can't fire someone because they are gay… I mean that's basic. If you [can't] stand for it on a local level… Don't stand for a national seat," Letson asserted.
LGBT rights were codified in city ordinance soon after Brown left office.
Letson's blast of Brown is the clearest crystallization yet of resistance to the former mayor's political rebirth by progressives who remember those four years locally.
Brown, when running for re-election in 2015, was ambivalent about his Democratic Party connections.
The apogee of that ambivalence was when, after a debate with current Mayor Lenny Curry, Brown professed to be unaware of what Curry was talking about when he said that Brown was a 2012 delegate for President Barack Obama.
Brown was left without allies on the right and the left in the end. Hopes of bringing in former President Obama or First Lady Michelle Obama were dashed, and Gov. Rick Scott endorsed his friend Lenny Curry, neatly kneecapping years of co-branding between Mayor Brown and the Governor.
Brown's reinvention comes at a time when he is running against a candidate, Al Lawson, who became nationally prominent in the last week for being the only Congressional Black Caucus member to applaud President Donald Trump during the State of the Union address.
Requests for comment from the Brown campaign were not immediately returned.