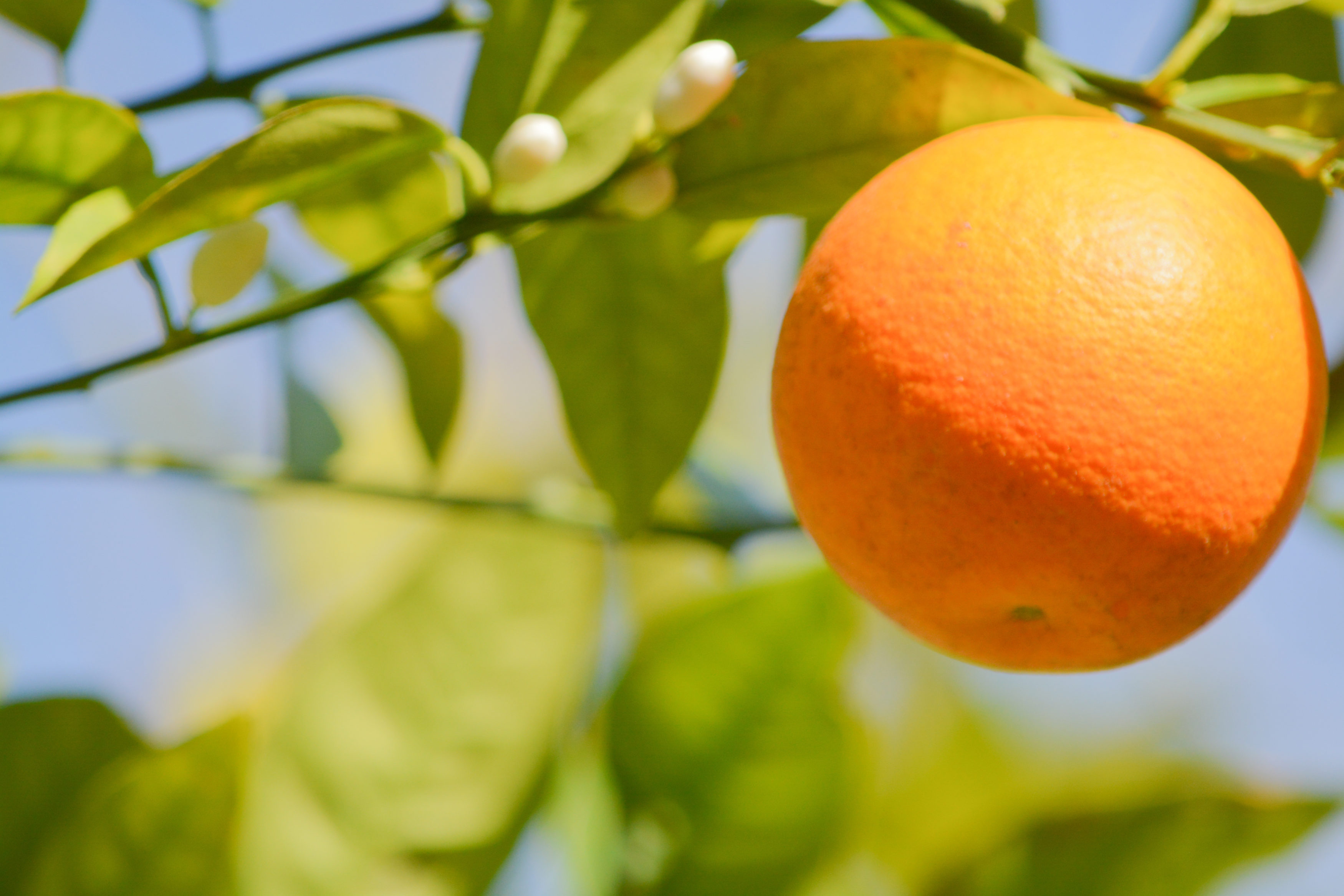 It shouldn't come as any surprise that the feds this week announced "yet another decrease in the size of the Florida orange crop this season due to Hurricane Irma."
The U.S. Department of Agriculture's latest report pegs orange production for 2017-18 at 45 million boxes—"a 35 percent decrease over last season and the lowest crop size in more than 75 years," according to a Thursday statement from the Florida Department of Citrus.
The USDA's initial crop forecast in October guessed 54 million boxes of oranges, and grapefruit production was 4.65 million boxes, a drop of 40 percent over last season.
"While this is certainly lower than initial estimates, it was not unexpected," said Shannon Shepp, the department's executive director. "We are still hopeful the remainder of the season holds stable.
"Should disaster recovery funding pass today, it would give growers the confidence they need to continue making investments to keep this season's crop stable and produce more Florida Citrus in the years to come."
USA Today reported that a "bipartisan spending agreement" was pending, that includes "nearly $90 billion in long-sought disaster relief to help rebuild communities destroyed by wildfires in the West and hurricanes in the Southeast and U.S. territories."
It also "would set aside more than $2.3 billion for agricultural assistance, much of it expected to help rescue Florida's battered citrus industry which provides most of the orange juice consumed in the United States," the paper reported. Last year's Hurricane Irma devastated the state's crops, including citrus.
"Florida growers reported 30-70 percent crop loss after Irma's landfall on Sept. 10, with the southwest region of the state receiving the most damage," the department said. "The hurricane uprooted trees and left many groves sitting in standing water for up to three weeks, potentially damaging the root systems and impacting future seasons' growth."
The usual disclosure: The monthly forecasts are best guesses; the real numbers come after the growing season ends. It's those figures that tell the story of citrus in Florida.
The state's citrus industry also has been hit by the citrus greening epidemic. The so-far incurable disease attacks the fruit, causing it to turn green and bitter, and eventually killing the tree.