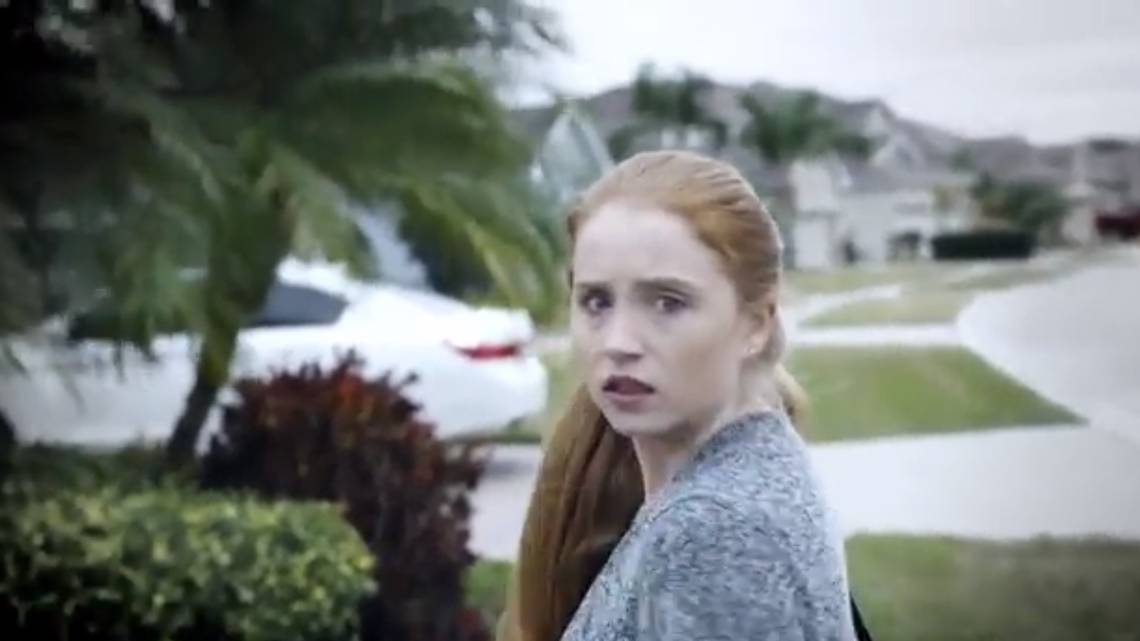 Immediately following the terrorist attacks of September 11, 2001, Hollywood, reluctant to exploit terrorism plot lines, postponed the Arnold Schwarzenegger film "Collateral Damage" because it featured Colombian terrorists bent on attacking the U.S.
A 2015 film about Islamic terrorists determined to attack Paris was shelved after shooters and suicide bombers targeted a concert hall, a major stadium, restaurants and bars, almost simultaneously — leaving 130 people dead and hundreds wounded. A poster for that movie showed an image of an assault weapon shaped into the form of the Eiffel Tower.
After the massacre in Newtown, Connecticut, Walmart executives were smart enough to know they had to pull the ads for the Bushmaster AR-15, the gun that was used to kill 20 children and six adults, just as it had been used in the deadly shooting at a movie theater in Aurora, Colorado.
Last year's massacre in Las Vegas prompted the entertainment destination to re-brand its "Sin City" image.
These are just four examples of when the entertainment and advertising industries have had to change their plans due to a real-world tragedy.
Now, it's time to add one more to the list.
Florida House Speaker Richard Corcoran needs to immediately pull the TV ad his political committee is currently running throughout the state.
The spot shows a sinister-looking Latino man, wearing a hoodie, passing a happy, smiling teenager on the street in broad daylight. He pulls a gun for no reason and fires. The girl is presumably killed.
Before the horrible tragedy at Marjory Stoneman Douglas High School, Corcoran's ad was only hard to stomach. The morning after seventeen (a number which could climb) Floridians were gunned down, the spot is nothing less than terrifying.
Before Nikolas Cruz killed and injured scores of his former classmates, Corcoran's ad had something to do with preventing Florida cities from serving as sanctuaries for undocumented immigrants. In the light of day, with some victims still fighting for their lives, the ad is traumatic.
"This could have happened to any family, anywhere," Corcoran says in the voice-over. And he's right; it did just happen. In Parkland, recently named Florida's safest city.
Obviously, Corcoran's ad is about "illegal immigrants." What happened in a suburb about an hour northwest of Miami has nothing to do with them or sanctuary cities.
But there is a time and a place for everything. And now is not the time for that ad to keep airing. Not in a place often referred to as the "Gunshine State."
The Speaker is smart enough not to put up a fight about this.
He made his point with the ad. He told Republican super-voters petrified of those with brown skin that he would not let Orlando go the way of San Francisco. He'll uphold the rule of law. Or something like that.
The ad garnered national headlines. It led to a debate between Corcoran and Democrat gubernatorial candidate Andrew Gillum on immigration issues.
By normal standards, the ad was effective, if not, infuriating.
But can you imagine what it would be like for someone connected to Marjory Stoneman to turn on the cable news and see that ad?
Mr. Speaker, please take down the ad.
___
Material from Ian Rustic's "Trapped in the War on Terror" was used in this post.