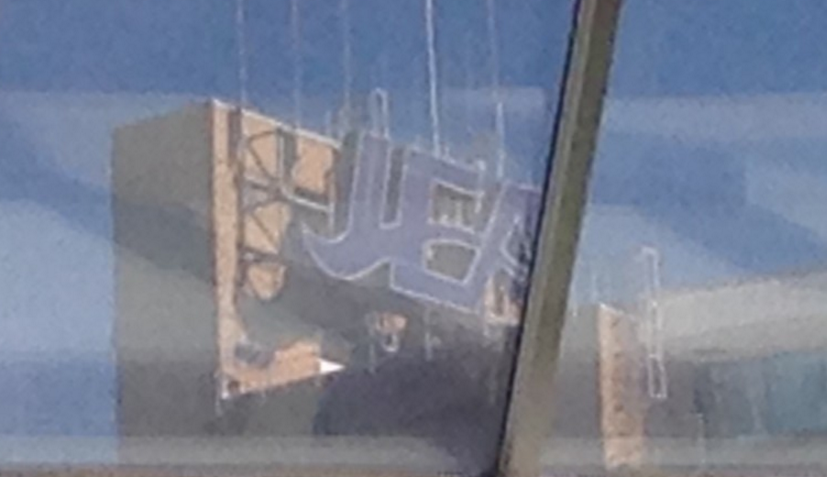 Jacksonville politicos are currently talking about a poll in the local market asking about two weighty political matters.
The first series of questions has to do with Mayor Lenny Curry and a number of politicians that are being discussed as potential political competition for him on the 2019 ballot.
Among those would-be candidates: City Council President Anna Brosche; Council Finance Chair Garrett Dennis; former Jacksonville Sheriff candidate Ken Jefferson; and Property Appraiser Jerry Holland.
The choice of potential opponents, especially the first two, is no accident. Republican Brosche and Democrat Dennis have been the key Council skeptics on a variety of Curry initiatives during the last year, including the pension reform legislation, children's program reforms, and, now, the sale of JEA.
Brosche and Curry's well-established conflicts have boiled over into the public sphere; after Brosche refused to recognize Curry to speak at a Wednesday meeting of the City Council, Curry called a gaggle during Brosche's line of questioning for JEA's privatization consultant.
The poll asks respondents if they would prefer Curry versus one of those candidates, and goes deeper with drill down questions on Brosche, asking those who would prefer Brosche to Curry as mayor how they would feel if they knew she wanted to remove Confederate monuments, and if they knew she voted for a Council pay raise.
Contacted Saturday morning, Brosche was aware of the poll.
"I've heard the poll and I've heard the people's concerns about the poll.  I'm very happy with my role on City Council and running for Mayor had not even crossed my mind; I'm flattered that someone feels that I am ready, willing, and capable of winning," Brosche said.
But she is not a candidate, she added.
"However, my focus is and will remain serving the citizens of Jacksonville as a member of City Council:  bringing transparency to back room deals, protecting taxpayer dollars, and creating a vibrant Jacksonville for future generations.  As an accountant and auditor by trade who uses my skills for the people, I look for the details and ferret out misinformation.  My job on City Council is to protect the people and I will continue to lead with integrity and serve the people with honor."
Candidate questions led into secondary questions about the sale of JEA.
Multiple poll recipients have said they weren't in favor of selling JEA. Then, the pollster is said to outline the benefits of a sale, reframing the questions accordingly.
This poll may or may not be related to the call that one person reported getting this week, a live-dial that started off with "as you know, JEA has been mismanaged for years."
One recipient identified the polling company as "Real Point Survey," a term so obscure that a Google search brings up nothing related to political polling.
With no one stepping up to claim ownership of the poll, campaign and committee finance reports may tell the tale in March.
The poll seems designed to gauge philosophical orientation on the JEA issue and gauge where the Mayor stands against the field.
The question some are asking: who would benefit from such a survey? Clearly, the Mayor's Office has had issues with Dennis and Brosche. (Jefferson and Holland, meanwhile, are essentially throw-ins, given that neither is really part of the current discourse).
One theory: if the poll is being used to refine messaging, then the Mayor's Office or aligned interests would benefit most from knowing who persuadable segments of the public are, with the goal of selling JEA privatization in the same methodical way the pension reform referendum was.
Curry has already noted that referendum, which closed defined benefit plans to new hires in exchange for pay raises of 20 percent for public safety workers and generously-funded defined contribution plans for said new hires, was passed with a "supermajority."