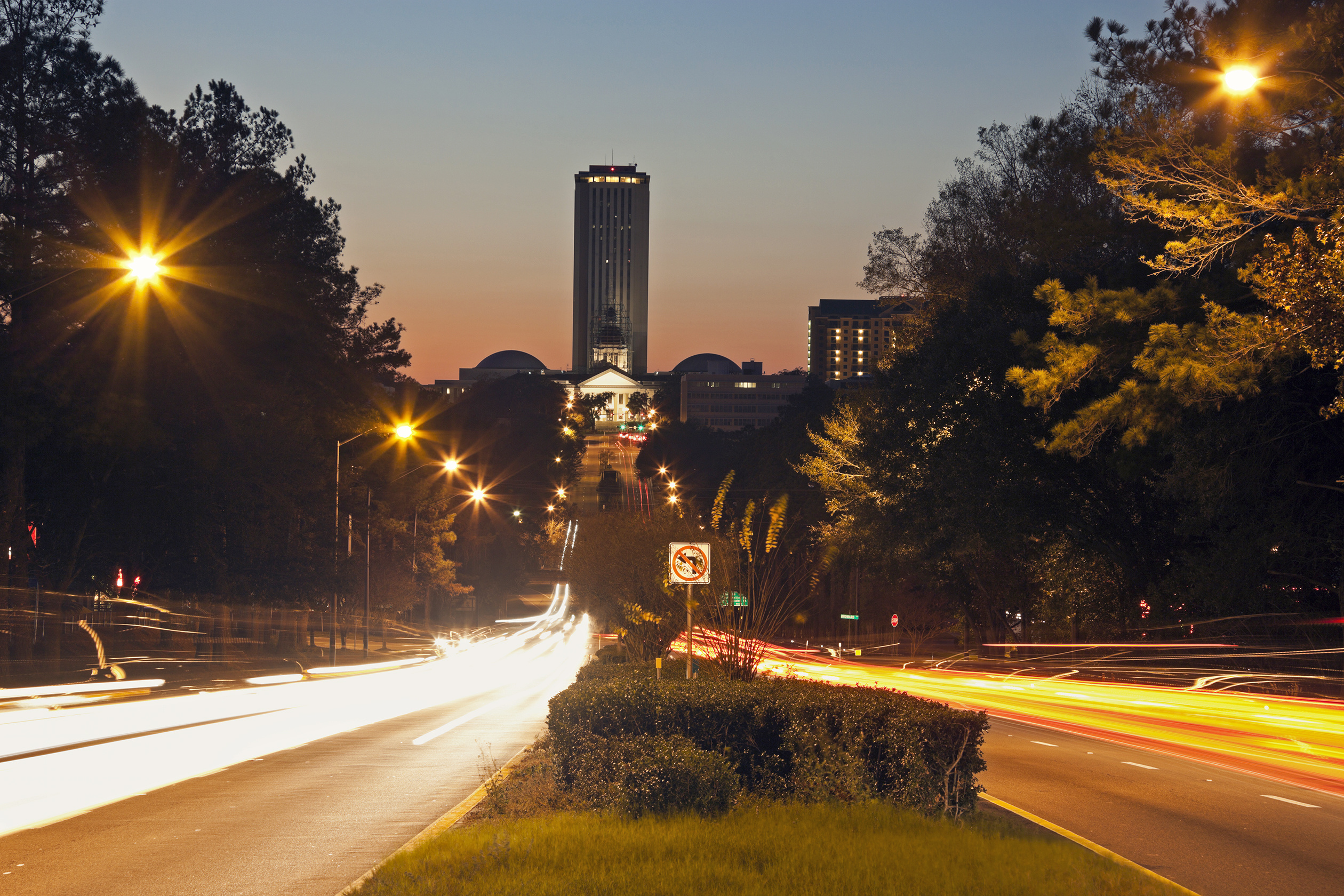 Sixty Days — A prime-time look at the 2018 Legislative Session
The Last 24
Good Wednesday evening. Thousands jammed the Capitol complex to call for action in the wake of the Parkland shooting, while a Senate panel delayed action on allowing guns in place of worship. Sixty Days wants to praise the Lord and pass on by the ammunition. Here's your nightly rundown.
Parkland anger: Those who've survived the tragic shooting at a Broward County high school say they don't want to be consoled by lawmakers — they want action.
Holy handguns: The Senate delayed a gun bill that would allow firearms in churches with schools attached to them as long as school-sponsored activities are not happening.
Corcoran's covenant: The House Speaker told a group of Marjory Stoneman Douglas students "how guns are treated is absolutely on the table" for bills that are in the works.
Standing ground: State Rep. Kathleen Peters doesn't want her vote related to the House's assault rifle ban to be seen as siding with any political faction.
Criminal reform: The Senate's omnibus criminal justice bill is heading to its last committee stop. The would direct the Department of Corrections to assess the proper placement of offenders in an effort to reduce recidivism.
Budget banter: Negotiations between the House and the Senate aren't just stalled, they're not happening.
Aid to immigrants: A Senate panel cleared a bill that could change a state law that has allowed insurance companies to avoid payouts to undocumented injured workers and has already led the state to refer a handful of cases to federal immigration authorities.
Quote of the Day
"The path to getting something done has narrowed significantly, but I can tell you that we've not given up on it." — House Speaker-designate José Oliva, commenting on the fate of comprehensive gambling legislation this Session.
Bill Day's Latest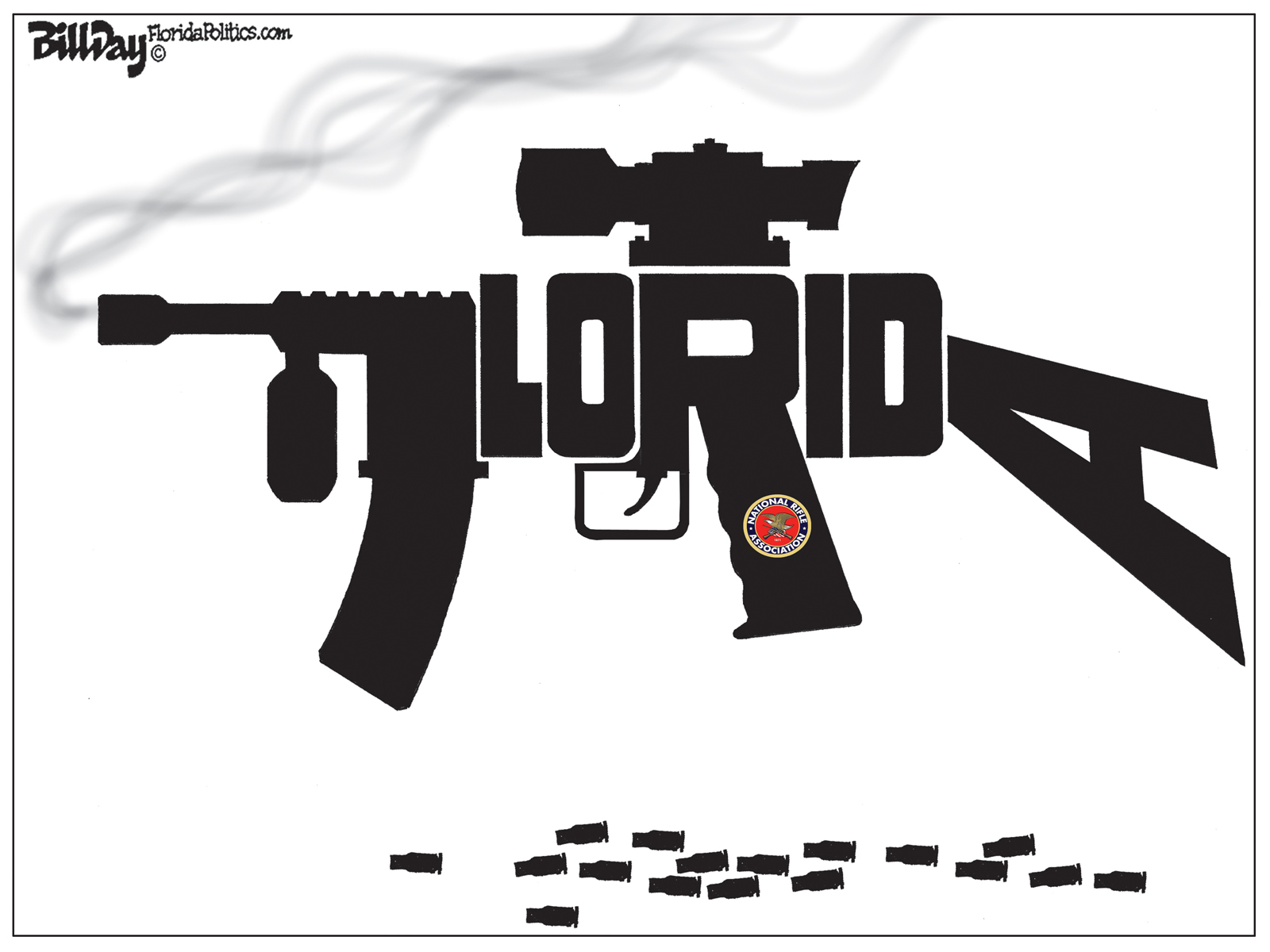 3 Questions
Speaker Richard Corcoran spoke to reporters after Wednesday's floor session, with the chants of dozens of Marjory Stoneman Douglas students and others echoing just outside the chamber.
They were largely calling for the House to take up an assault rifle ban backed by Democrats, including Orlando's Carlos G. Smith. The more pressing matter on Corcoran's mind was a lack of allocations, the big chunks of money that leadership doles out to subcommittees during the budget conference process.
And the speaker laid blame on two particular Senators' feet. (Questions and answers edited for length and clarity.)
Q: Do you think there'll be a need to extend the Session? (It is scheduled to end March 9.)
Corcoran: No. I'll be very frank on this one … We don't know what to say more to the Senate in terms of 'let's start negotiations.' They have completely stonewalled us. They're acting like kindergartners.  
Q: Are they doing that because their understanding is you won't deal until they pass your priority (education bill)?
Corcoran: Last year, we were able to do allocations even though we didn't have an agreement on (policy) bills. It's just silliness. Grow up … I want to be clear, I'm talking about certain individuals. These guys, it's like "Princess Bride." I'm dealing with the guy out in the woods that's like, 'but you're an Australian, so you know I would do this!' They constantly play chess and checkers against themselves. Half the time, I don't even know what they're saying. Just shoot straight. It's not rocket science.
Q: What's the end game?
Corcoran: We all know how it ends. The governor calls us into special session, that'll be on the budget only, I can assure you … no substantive policy, and then everyone loses. How does that make sense? But if that's they want to do, we're OK with that. Our doors are open. But the (Senate) chairman of Appropriations and the President of the Senate need to grow up.  
Lobby Up
The House Commerce Committee won't be considering the chamber's gaming bill for 2018 at its Thursday meeting, at least according to its agenda as of Wednesday. But it is set to hear a bill (HB 1367) by Longwood Republican Scott Plakon to ban what are called "pre-reveal" games.
They're slot machine-style entertainment devices, most often placed in bars. A Tallahassee judge's ruling that they're illegal slots is under appeal.
Meantime, one of the companies behind the games, Atlanta's Pace-O-Matic, has hired a local lobbyist, Christine Davis-Graves. She's a shareholder at the Tallahassee office of Carlton Fields. Her lobbying registration was effective Feb. 12.
The website refers to the company as "a national leader in the development of innovative and exciting games for the coin-op industry."
Two other pre-reveal companies, Gator Coin II and Blue Sky, have not hired lobbyists, records show.
Breakthrough Insights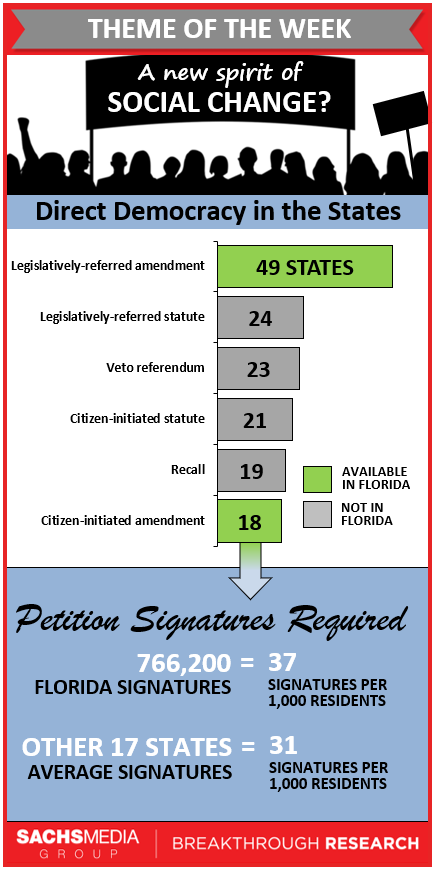 The Next 24
The Florida Commission on Offender Review will take up parole cases during a meeting in Duval County. That's at 9 a.m., Jacksonville Beach City Council chambers, 11 North Third St., Jacksonville Beach.
The House Commerce Committee will consider a bill that would allow beer advertisements in theme parks and another bill that would let Floridians use a mobile app to order alcohol. That's at 9 a.m., 212 Knott Building, The Capitol.
The Florida Supreme Court is expected to release its weekly opinions at 11 a.m.
A fundraising event is scheduled for Republican Paul Spain, who is running in South Florida's Congressional District 22. U.S. Rep. Brian Mast is expected to take part in the event. That's at noon, Biergarten, 309 Via De Palmas, Boca Raton.
The House Appropriations Committee will convene. That's at 1 p.m., 212 Knott Building, The Capitol.
Staff members of the Joint Legislative Auditing Committee will select lobbying firms whose compensation reports will be audited. That's at 2 p.m., Claude Pepper Building, G-01, Tallahassee.
The Senate Appropriations Committee will meet and consider dozens of proposals, including a bill that would give judges the option to sentence drug dealers with less than the mandatory minimum requirement. That's at 2 p.m., 412 Knott Building, The Capitol.
GOP U.S. Rep. Francis Rooney will hold town-hall meetings in Collier and Lee counties. That's at 3 p.m., Wesley United Methodist Church, 350 South Barfield Dr., Marco Island, and at 6 p.m., Lee County Public Education Center, 2855 Colonial Blvd., Fort Myers.
Death Row inmate Eric Scott Branch, who was convicted of sexually assaulting and murdering University of West Florida student Susan Morris in 1993, is scheduled to be executed. That's at 6 p.m., Florida State Prison, Raiford.