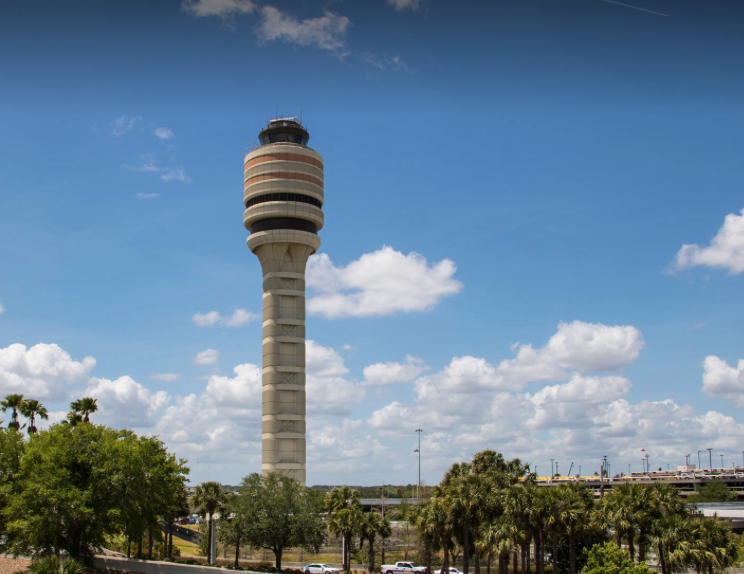 The Greater Orlando Aviation Authority Board of Directors voted Wednesday to tell the federal Transportation Security Administration that if it does not start pleasing Orlando International Airport officials more the airport will seek to replace federal screeners with a private company.
The board essentially is telling the federal agency that Orlando International Airport leaders are so fed up with what they contend has been a lack of communication, cooperation and accountability by the local TSA leadership, that they're willing to pursue the extreme measure of becoming just the second or third major airport in America to throw out TSA screeners and replace them with private security.
In a nutshell, the board told TSA Wednesday it wants the local TSA leadership replaced with someone who will work with local officials to cut wait times and improve passenger satisfaction levels, and if the agency won't do it, Orlando will. Both GOAA Board Chairman Frank Kruppenbacher and Airports Executive Director Phil Brown told the board they have repeatedly tried to get TSA to address their concerns about wait times, passenger satisfaction levels, operational flexibility, and dealing with new rules coming out of Washington D.C.
"I'm taking the gloves off with this: there is a leadership problem at TSA locally," Kruppenbacher said.
"I don't think any of us really desire deep in our hearts to go down this road but we've talked and talked, and so this is like, we're moving in this direction," he said.
Among the seven board members, there appeared to be a wide range of what was in their hearts regarding whether and how aggressively Orlando should begin what could be a year-long process of switching to private passenger screening services.
On one hand, Orlando Mayor Buddy Dyer voted against the ultimatum-laiden resolution approved Wednesday. He argued that the board was already sending a clear message, and didn't need to actually begin a game of chicken with federal officials, heading toward something that at least a few of the board members appeared to not really want, private screeners.
Orange County Mayor Teresa Jacobs was not far from Dyer's position, but she grudgingly, after several rewrites of the resolution, voted yes.
On the other hand, a couple of the board members, notably Ed Fouche, appeared adamant, sounding convinced that Orlando International Airport might be better off with a private passenger screening company.
Kruppenbacher contended he was more with Jacobs, but did not want to show any weakness to the agency, not after years of frustration. And so he sought a firm resolution that would have to be stopped if negotiations between the airport and federal officials succeed in the next 60 days, not a stopped resolution that could be restarted if such negotiations fail.
"I'm sorry; it's time to go to Washington and tell TSA we mean business," Kruppenbacher said.
Private screening at airports is available through the TSA's Screening Partnership Program. The vast majority of the 22 airports that have opted into the program, such as those in Bozeman, Roswell, and Tupelo, are small, and they include four in Florida: Key West, Sarasota, Punta Gorda, and Orlando-Sanford. Only the San Francisco and perhaps Kansas City airports are in Orlando's class. San Francisco International Airport is a little bigger, in terms of passenger counts, while Kansas City's is less than half of Orlando's size.
A switch to a private passenger screening service would come first with Orlando submitting an application to the TSA, while Orlando simultaneously begins interviewing and researching the 15 or so companies authorized by TSA to do the work.
The board struggled with how far members wanted to go Wednesday in a stare-down with the TSA, leading the resolution to be recast at least twice.
Kruppenbacher wants Airports Executive Director Brown and key staff and board members to meet with TSA. And before Wednesday's meeting, Dyer arranged a meeting with airport officials, federal officials and the Central Florida congressional delegation, notably U.S. Reps. Val Demings and Darren Soto, and U.S. Sen. Bill Nelson, for March 30. [Word that such a meeting already had been arranged, critical to a process that had not yet been voted on, and involving more than one GOAA board member, clearly irked Jacobs, who only found out about it when Kruppenbacher first mentioned it. Dyer tried to ease her by saying Demings actually arranged it, and texted him about it earlier Wednesday.]
Ultimately, the board offered a 60-day window for TSA to "meet the triggers," in Kruppenbacher's words. Those triggers were not explicitly spelled out.
"The step we would take today is to begin the process; the board will not be formally voting to file the application," he said.
The matter has come up before in past years, previously pushed aggressively by then U.S. Rep. John Mica, who fought a long political battle with the TSA and its unions, and wanted to have his hometown airport become a leading example of one that abandoned the agency.
This time the matter appeared to be more driven by airport staff, as Brown laid out a case Wednesday for why TSA screening operations had become disappointing and frustrating in light of the airport's standards and objectives. Essentially, the agency appeared unable or unwilling to participate in big-theme-park levels of customer service and satisfaction, what airport officials long have called "the Orlando Experience."
Kruppenbacher expressed annoyance that TSA officials left Wednesday's meeting early.
Meanwhile, many of the thousand or so TSA employees at Orlando International Airport could lose their jobs and their federal pensions if Orlando switches to a private company. A number of TSA employees and union officials, some from other aviation unions such as flight attendants, spoke Wednesday, pleading with the board to not switch to a private security company.
"Screeners, you're in the middle of it, but this is not about you," Kruppenbacher said.
The screeners and others insisted no private company could offer more dedication to safety than they do.
Sara Nelson, international president of the Association of Flight Attendants, noted she was working out of Boston the morning of Sept. 11, 2001, when terrorists, screened by pre-TSA private security screeners, boarded two planes there and crashed them into the World Trade Center. Air safety is very personal for those in the business, she reminded everyone.
"It could have been me on that plane that fateful day. Instead, it was my good friends…. We can never go back to giving private companies the enormous responsibility of airport screening," Nelson said.