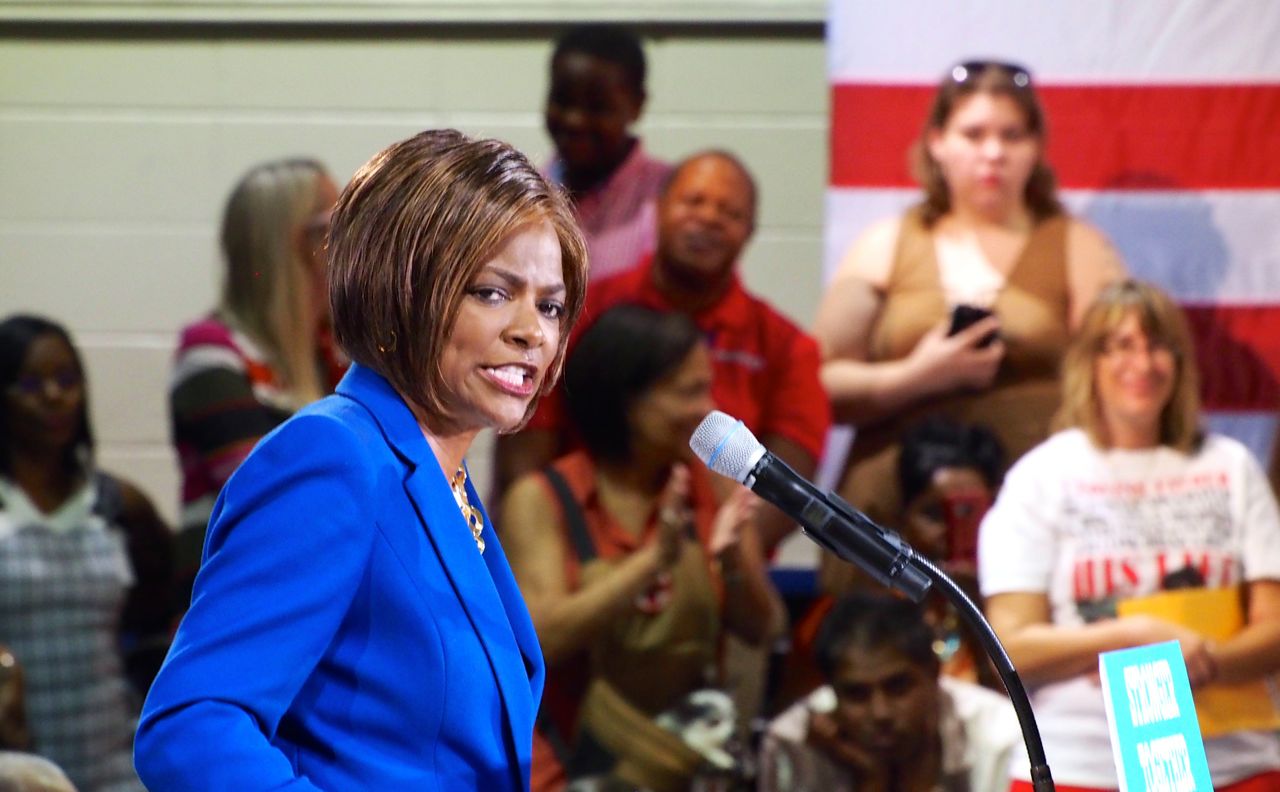 Orlando Democratic U.S. Rep. Val Demings is lining up with the latest Democratic bill to restrict guns, a measure that would allow families to raise concerns about members who are found to be dangers to themselves or others and for judges to order police to confiscate those persons' guns.
Introduced by U.S. Rep. Salud Carbajal, a Democrat from California, the bill is modeled after state laws in several states including Republican-controlled Texas and Indiana and is intended to get guns out of the hands of people a judge may deem dangerous before they become violent with them. It would allow family members concerned about someone in their family to seek a temporary restraining order against someone in the family possessing guns.
During a press call Friday, Demings joined Carbajal and several other Democrats and advocates of gun control such as the Giffords Law Center to argue that House Resolution 2598, the "Gun Violence Restraining Order Act," would keep guns out of the hands of the mentally ill — which is in line with Republican rhetoric following the Parkland massacre.
However, no Republicans have backed the measure, and it remains a Democratic bill that has gone nowhere since it was introduced last spring.
Demings, a former Orlando chief of police, praised the proposal as a critical tool for law enforcement, something she and others compared with laws that restrict gun ownership for people convicted of domestic violence, extending that to people determined to be mentally ill and threats to themselves or others.
Friday's press conference, of course, is a response to Wednesday's massacre at Marjory Stoneman Douglas High School in Parkland. Demings also cited the 2016 massacre at Orlando's Pulse nightclub.
"We must do what we can to make sure law enforcement has the tools it needs to more effectively perform the ever more challenging job of keeping us a safe nation. The Gun Violence Restraining Order Act is a major step to doing just that," Demings said. "Family members know better than most those behaviors exhibited by their loved ones that cause grave concern. Bad behaviors, abusive behaviors are almost always seen at home first."
Demings also took strong issue with Republican-backed initiatives that would allow teachers, principals or other civilians to carry arms to protect schools or other locations. She ridiculed the notion, arguing that it is hard enough for trained law enforcement officers, and largely untrained civilians would be put in impossible positions.
She said such bills "only shift the responsibility from lawmakers to others. It shifts the pain, the hurt, and the guilt to school staff who will find themselves out skilled and outgunned in active shooter situations."