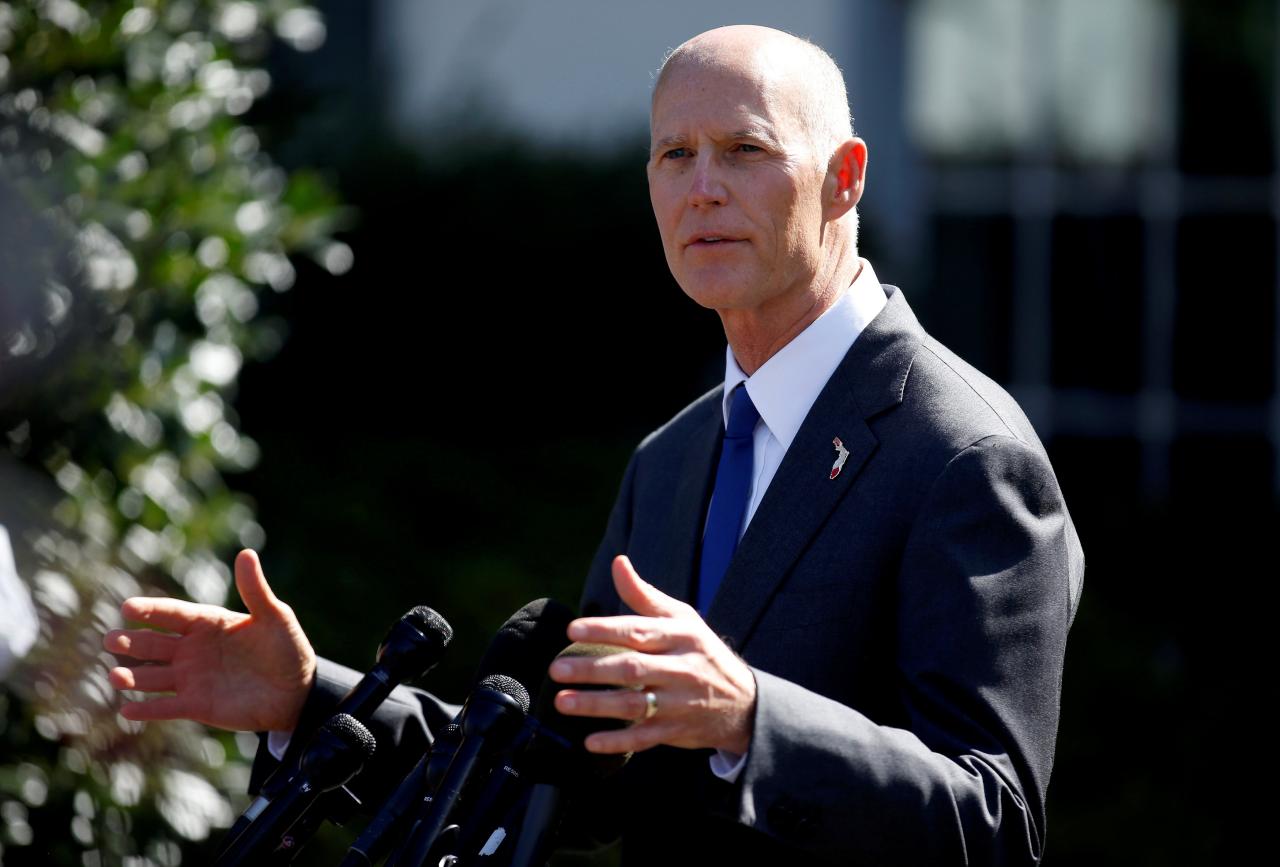 Gov. Rick Scott on Friday called on FBI Director Christopher Wray to resign after the agency admitted to mishandling a January tip that the 19-year-old accused of gunning down 17 people in Parkland was potentially planning a school shooting.
"Seventeen innocent people are dead and acknowledging a mistake isn't going to cut it," Scott said. "An apology will never bring these 17 Floridians back to life or comfort the families who are in pain."
The FBI received the tip on Jan. 5. It said the accused gunman, Nikolas Cruz, had a gun and wanted to kill people. The person also cited his erratic behavior, disturbing social media posts and signs that he may be plotting a school shooting, the FBI said in a statement.
The FBI acknowledged it got the tip but agents failed to connect it to Cruz, who police say has confessed to the massacre.
"The families will spend a lifetime wondering how this could happen, and an apology will never give them the answers they desperately need," Scott said.
"We constantly promote 'see something, say something,' and a courageous person did just that to the FBI. And the FBI failed to act. 'See something, say something' is an incredibly important tool and people must have confidence in the follow through from law enforcement. The FBI Director needs to resign."
House Speaker Richard Corcoran piggybacked on Scott's call for Wray — a President Donald Trump nominee — to resign.
"@FlGovScott is right, the FBI Director should resign immediately. 17 innocent lives were lost because the agency failed to follow protocol — that's unacceptable," Corcoran tweeted.
Attorney General Jeff Sessions said the tip falling through the crack is "more than just an error review," but also about how federal investigation authorities respond to tips. Sessions ordered an "immediate review" on the Department of Justice and FBI tip process.
"We will make this a top priority," Sessions said, "it has never been more important to encourage every person in every community to spot the warning signs and alert law enforcement."
"Do not assume someone else will step up — all of us must be vigilant. Our children's lives depend on it."