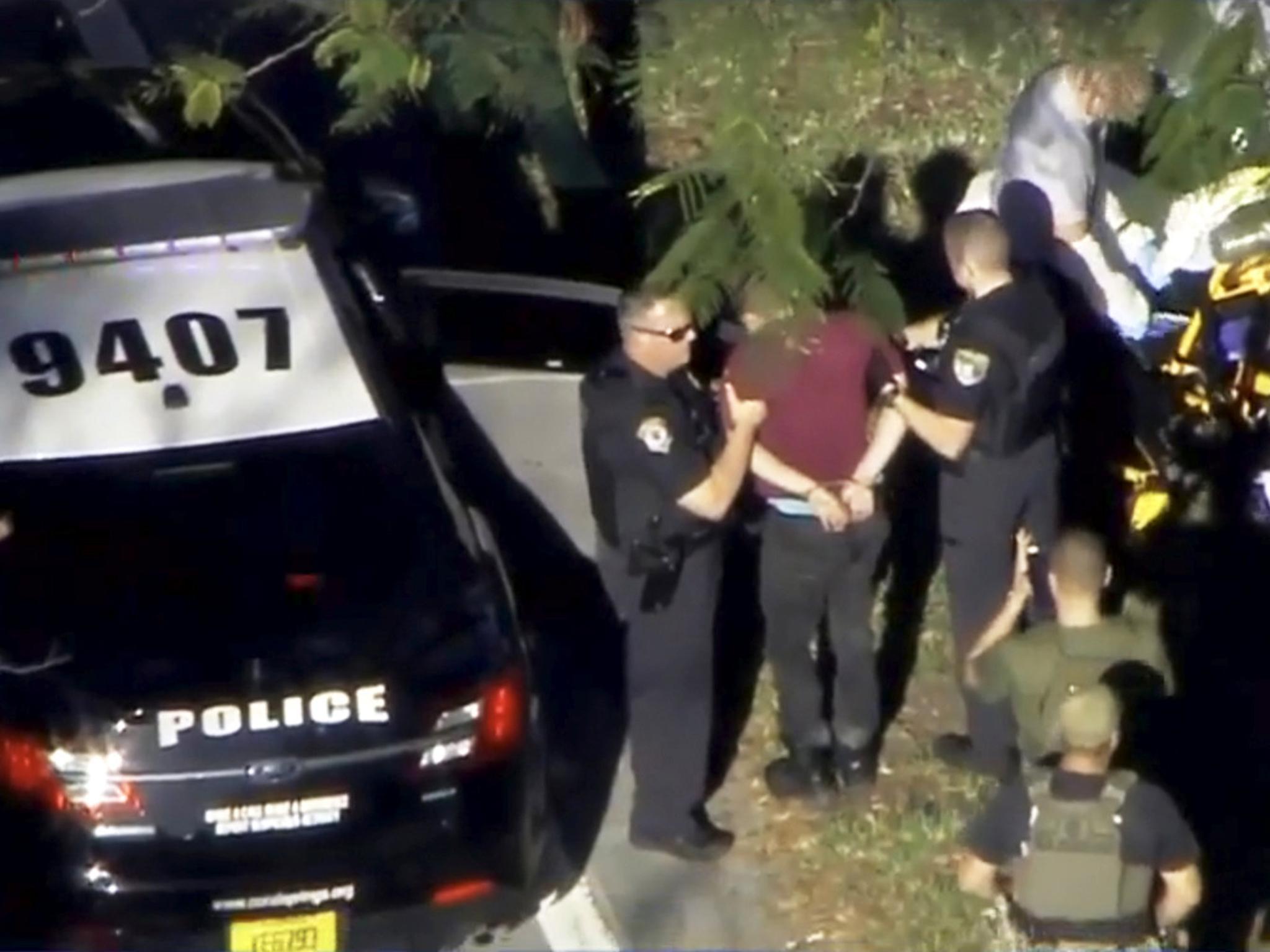 Six days after the deadliest high school shooting in the state's history, a law enforcement panel convened Tuesday in Tallahassee at Gov. Rick Scott's request to discuss ideas that can prevent future campus massacres.
"I have a wife at home that won't send our kids to school," Coconut Creek Police Chief Albert "Butch" Arenal said. "The public is not going to tolerate anything less than security for their schools right now."
After a two-hour morning discussion, several suggestions were made. The most popular ones: hiring more school resource officers, having more detailed background checks for gun buyers and making it harder for people committed under the Baker Act to get back access to their guns.
Pinellas County Sheriff Bob Gaultieri said the state needs to have better background checks for gun buyers because they are currently "very limited and narrow in scope" and only serve to find a gun buyer's "disqualifying crimes."
Gaultieri added that police should have more power to seize weapons from people who are involuntarily examined under the Baker Act for making threatening statements against others and give them a "cooling-off" period.
"But if they feel they are stable and that they are not a threat, they can go to a psychologist, get a determination that they are not a threat and they can go to a judge and they can release them from exclusion," Gaultieri said.
He used 19-year-old Nikolas Cruz as an example of someone who exhibited signs of mental illness since middle school and was still able to buy an AR-15 rifle, which he used to gun down 17 people at Marjory Stoneman Douglas High School in Parkland.
"A person that shows to be a threat can be 'Baker Acted' 15 times and they can still go down to a local gun store and buy a gun," Gaultieri said. "This kid could have been 'Baker Acted' and still been able to buy a gun."
Polk County Sheriff Grady Judd, however, said the solution is arming teachers with guns and training them to protect students from active shooters.
"It's not something that we want to do it, it is something we have to do if you want a game changer," Judd said.
It remains to be seen if the proposals put forth by sheriffs and police officers from more than a dozen communities across the state will sway legislators as they scramble to come up with solutions with less than three weeks left in the 2018 Legislative Session. More so because what they are proposing will cost money.
Scott has yet to indicate what he will support. But he will skip a CNN Town Hall with Parkland students, parents and teachers to continue to attend these roundtable discussions on public safety, education and mental health in Tallahassee.
The governor, however, was not present in the morning panels. Scott's office said he was attending a funeral in South Florida and that he would fly to the capital city to attend the panels in the afternoon.