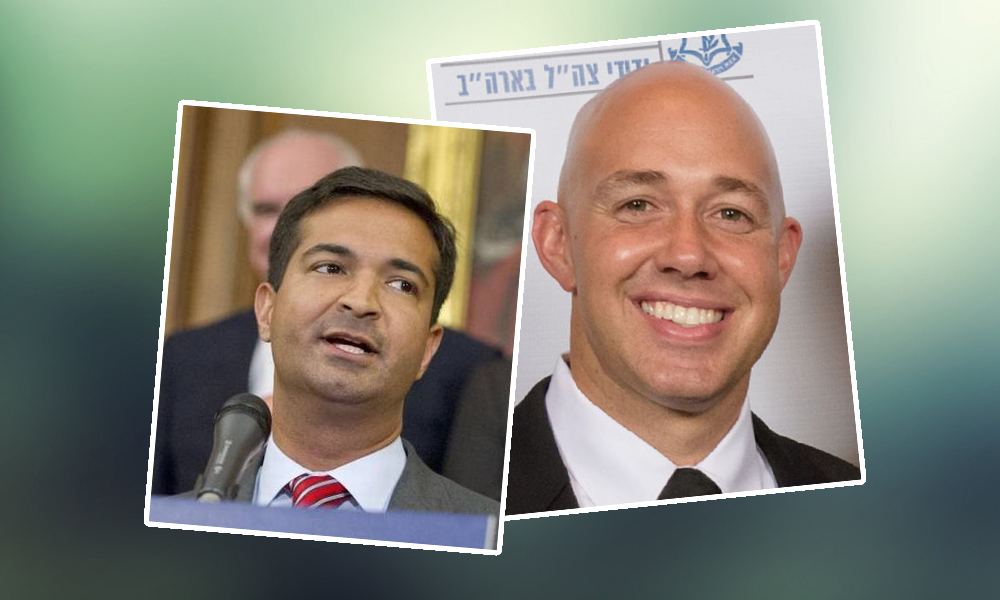 An immigration advocacy group on Tuesday launched a series of digital ads targeting Republican U.S. Reps. Brian Mast and Carlos Curbelo, as well as their GOP colleagues, for their role in failing to protect "Dreamers."
iAmerica Action announced it will spend $250,000 in 27 House districts on the ads, many of which have large Latino populations.
Mast represents Florida's 18th Congressional District in Palm Beach County, while Curbelo represents Miami down to Key West as part of representing Florida's 26th Congressional district.
Both seats are considered targets for a potential Democratic flip in the 2018 election cycle.
The ads encourage voters to call House Speaker Paul Ryan. One reads, "It's not fair for Dreamers to lose the only home they've ever known." Another says, "The party of family values should not separate families."
"While the fight is about protecting young Americans who live here, work here, go to school here, and pay taxes, at its core it's about something far greater,"says iAmerica Action President Rocio Sáenz.
"Will we become an isolated nation that fears outsiders? Or continue with a rich tradition of welcoming immigrants who help make our country innovative and more competitive," he added. "After the White House-Republican leadership collusion to sink the bipartisan Dreamer deal, it's clear that our work is far from over."
The ad comes as moderate Republicans like Curbelo have previously said that they support a pathway to citizenship for Dreamers, but instead voted in favor of a large budget bill two weeks ago that did not include any immigration provisions.
Curbelo said in December that he would not vote for a budget bill without including a way to protect the 620,000 people who are protected under the Deferred Action for Childhood Arrivals program, commonly referred to as DACA.
DACA temporarily shields from deportation young immigrants who were brought to the U.S. illegally as children. President Donald Trump rescinded the program in September, but gave Congress until March 5 to come up with a legislative solution for the program's recipients. Two federal judges since then have ruled that the program won't end next month.
The U.S. Senate rejected three separate proposals last week aimed at resolving the young immigrants' fate, after Trump declared that he would veto any measure that did not directly address his immigration priorities.
iAmerica Action ran ads targeting GOP Senators last month after Trump reportedly referred to some countries as "sh*thole" countries during an immigration discussion.