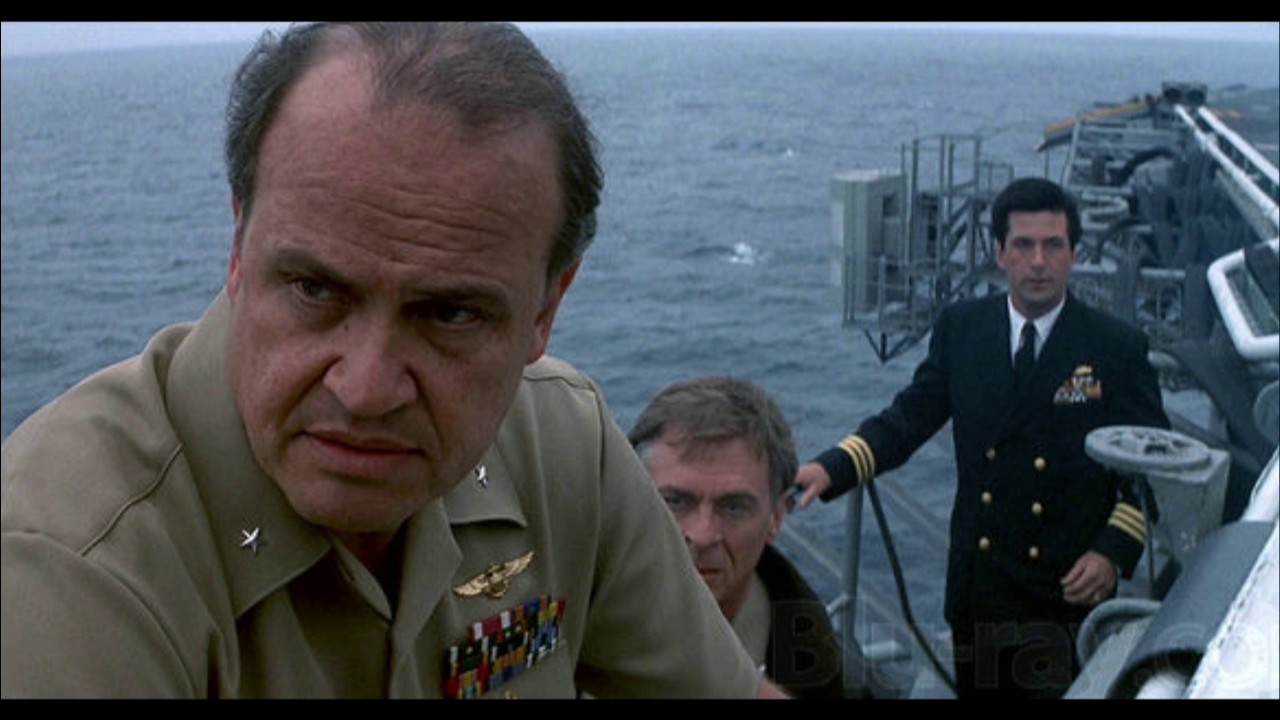 I know, I know, it's just atrocious even to try linking the tragic events at Marjory Stoneman Douglas High School in Parkland with a thriller like "The Hunt for Red October."
But bear with me.
In fact, I am not really going to reference the shooting deaths of the poor souls who died. It is about post-Parkland politics.
Specifically, it's about what we witnessed Tuesday in Tallahassee.
An aide to a Florida state Representative was fired after pushing a right-wing conspiracy theory disparaging survivors of last week's school shooting as "crisis actors."
Benjamin Kelly, Tampa Republican Rep. Shawn Harrison's district secretary, prompted outrage after telling a Tampa Bay Times reporter that two Parkland students who had appeared in a TV interview were, in fact, "actors" who "travel to various crisis when they happen."
Although the Times was the first media outlet reporting this story, Harrison tells me I was the first person to alert him Tuesday to what was going on.
"You know you got a shit storm brewing?" I texted him in the late afternoon. Harrison told me then he had "no idea what" was going on, but, to his credit, he moved swiftly and made sure the Speaker of the House fired Kelly as quickly as they could push through the paperwork.
But for a moment, just think about what happened.
Yesterday morning, Kelly was a comfortably employed legislative staffer. By the end of the day, he was persona non grata and a surefire target for John Oliver and the rest of the nation's satirists.
Yesterday morning, Harrison was an incumbent Republican hoping to return to the House. Now, he will likely be the target of several left-leaning political organizations as he runs for another term in a district already considered a battleground.
"This business will get out of control. It will get out of control and we'll lucky to live through it."
Those were the words of Admiral Josh Painter (played by Fred Thompson) after an F-14 crashes onto the deck of an aircraft carrier in a scene from "The Hunt for Red October." The pilot of the jet had lost his nerve after being spooked flying in proximity to a Russian fighter.
Now, no one involved in the debate about what the Legislature should do in response to Parkland is an F-14 or a Russian jet. But, when you put politicos, like Harrison's aide, in proximity to situations with which they are unfamiliar, if not afraid of, they will react and, most likely react poorly.
Or, and this is also likely, they will reveal some part of the true self they would prefer not to have on display.
It is the very reason why the Legislature recently moved the timing of the Legislative Session to earlier in the year.
Instead of starting in March, they now gavel in January so they can get their limited business done and get back onto the campaign trail. It should go without saying that they also hope that if any bad news comes out of Session — like, say, a legislative aide spouting a conspiracy theory — voters will have more time to forget about it.
But politics is nothing if not dynamic. Maybe not as compelling as landing a fighter jet on an aircraft carrier, but political careers can (and do) turn on a dime.
That makes what is happening now amazing to witness: Republican lawmakers (as well as some Democrats), for years protected by several institutional advantages, are running headlong into the politics of Parkland.
This business will get out of control. It will get out of control, and many political careers will be lucky to live through it.