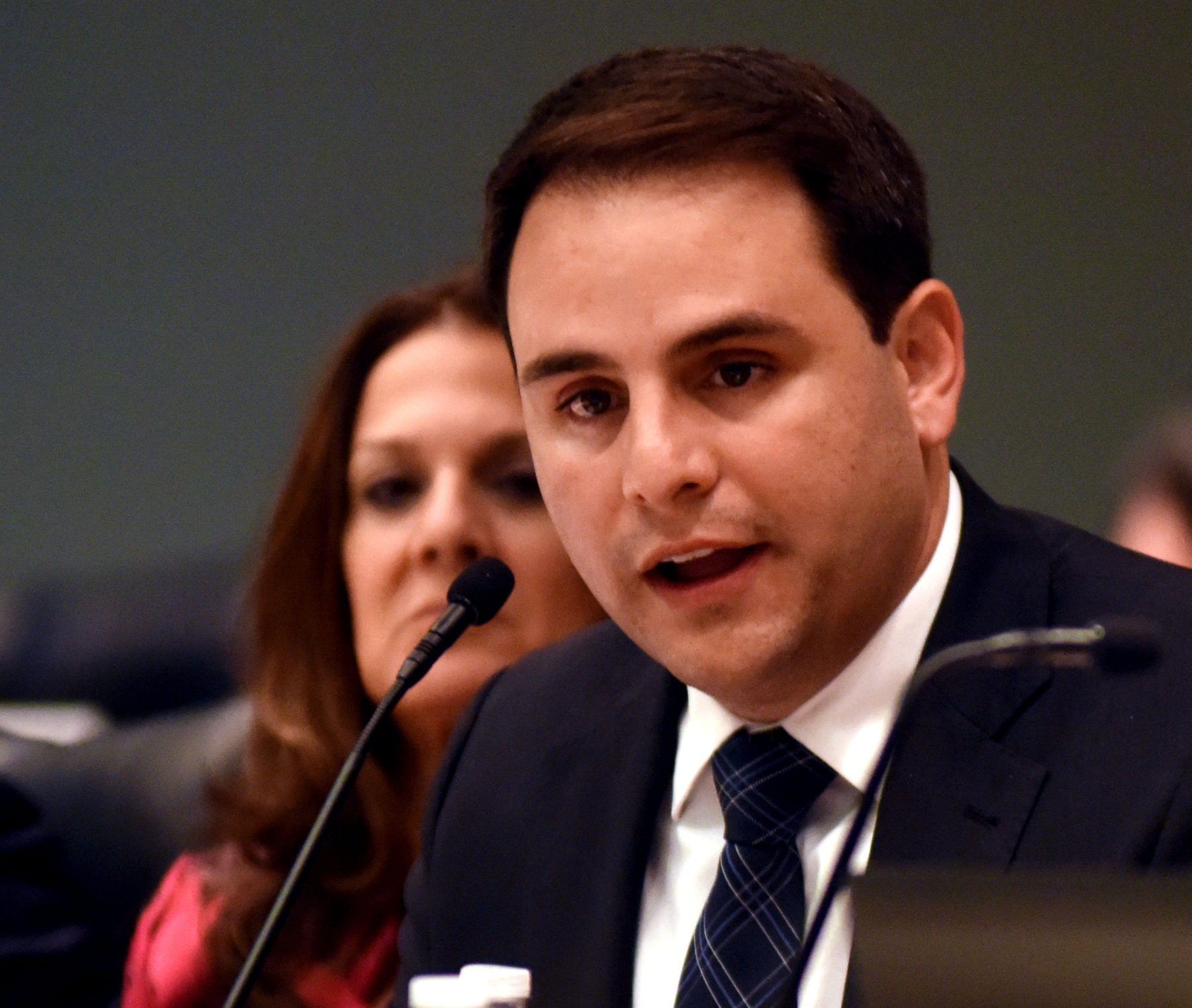 With less than three weeks to go in a legislative session, the direction of which has now been overcome by the massacre at Marjory Stoneman Douglas High School, budget negotiations between the House and the Senate aren't just stalled, they're not happening.
The first indication that the annual back-and-forth between the two chambers is not on track surfaced Tuesday afternoon. The Associated Press' Gary Fineout reported that House budget chairman Carlos Trujillo said there has been "no progress" on allocations and, instead, that legislators are focused on responding to the tragedy in Parkland.
Allocations are the big chunks of state money that go to each budget subcommittee to fund the various parts of state government.
Trujillo is now also raising the prospect of the Session being extended, an ominous prospect to many of those engaged in The Process (especially the poor souls who made vacation plans for the week after Session when many Leon County students are on spring break).
Speaker designate José Oliva, speaking to reporters Tuesday afternoon, also alluded to an extension in the context of questions about a Parkland-related legislative package.
A session overtime "hasn't come up, but there may be some other circumstances, if we can't get to a budget, where we might have to extend Session," he said. "Should Session get extended, and it's certainly not what I would like to see, it would give us some opportunity to further flesh out some of these things. But I do think the hope is to finish on time."
Behind the scenes, the situation is more grim, at least according to senior House staffers.
"We're calling and they're not even picking up the phone," said one staffer who is part of the negotiations. "It's weird. We don't know what it is. Maybe (Senate President) Joe (Negron) is still peeved about last year. Maybe he wants to see his higher ed priorities passed before we get down to business. But whatever it is, we keep walking across the hall and the Senate just kind of shrugs and says, 'We're good.' "
"The Senate continues to want to fight the last war rather than address critical decisions facing us today," said a second source close to House leadership.
The higher education issues being referred to are found in SB 4 and HB 423. The bills would make permanent an expansion of Bright Futures merit scholarships to cover full tuition and fees for students who qualify as "academic scholars."

The legislation would expand the aid for "medallion" scholars to cover 75 percent of their tuition and fees. The measures would also require state universities to develop a "block" tuition plan, where students would pay a flat rate each semester, rather than paying for classes on a per-credit hour basis.
The Senate unanimously backed its version of the legislation during the first week of Session, while HB 423, which is being carried by Majority Leader Ray Rodrigues, has not made its way out of committee.
As for the Senate's position on budget negotiations, Senate Appropriations Committee Chair Rob Bradley says, "Relax. We have three weeks." (Florida Politics interviewed Bradley Sunday evening.)
Bradley explained why he is remaining calm about the progress of budget negotiations.
"The two sides are within 100 million dollars in an 87 billion dollar budget," Bradley wrote in a text message. "The (two) sides haven't been that close in years. The fact that the two sides are so close at this stage is not an accident."
Continued Bradley, "I consider it a reflection of the depth of our understanding of each other's respective priorities and positions."
Asked about the unease coming from his House counterpart, Bradley was downright optimistic, "If you step back and look at the two positions, you can see a clear path forward to success."
Again, Bradley's comments were made before the trajectory of the Session was altered by the tragedy in Parkland. Trujillo, who has some colleagues complaining about the Senate's cold-shouldering them, on Tuesday said the Legislature needs to focus on its response to the shooting.
"Our state's hurting," said Trujillo. "(T)hat's much more important than rushing to pass a budget."
Some of you may want to check to see if you bought refundable plane tickets.
—
Florida Politics Capital Correspondent Jim Rosica and The News Service of Florida contributed to this post.