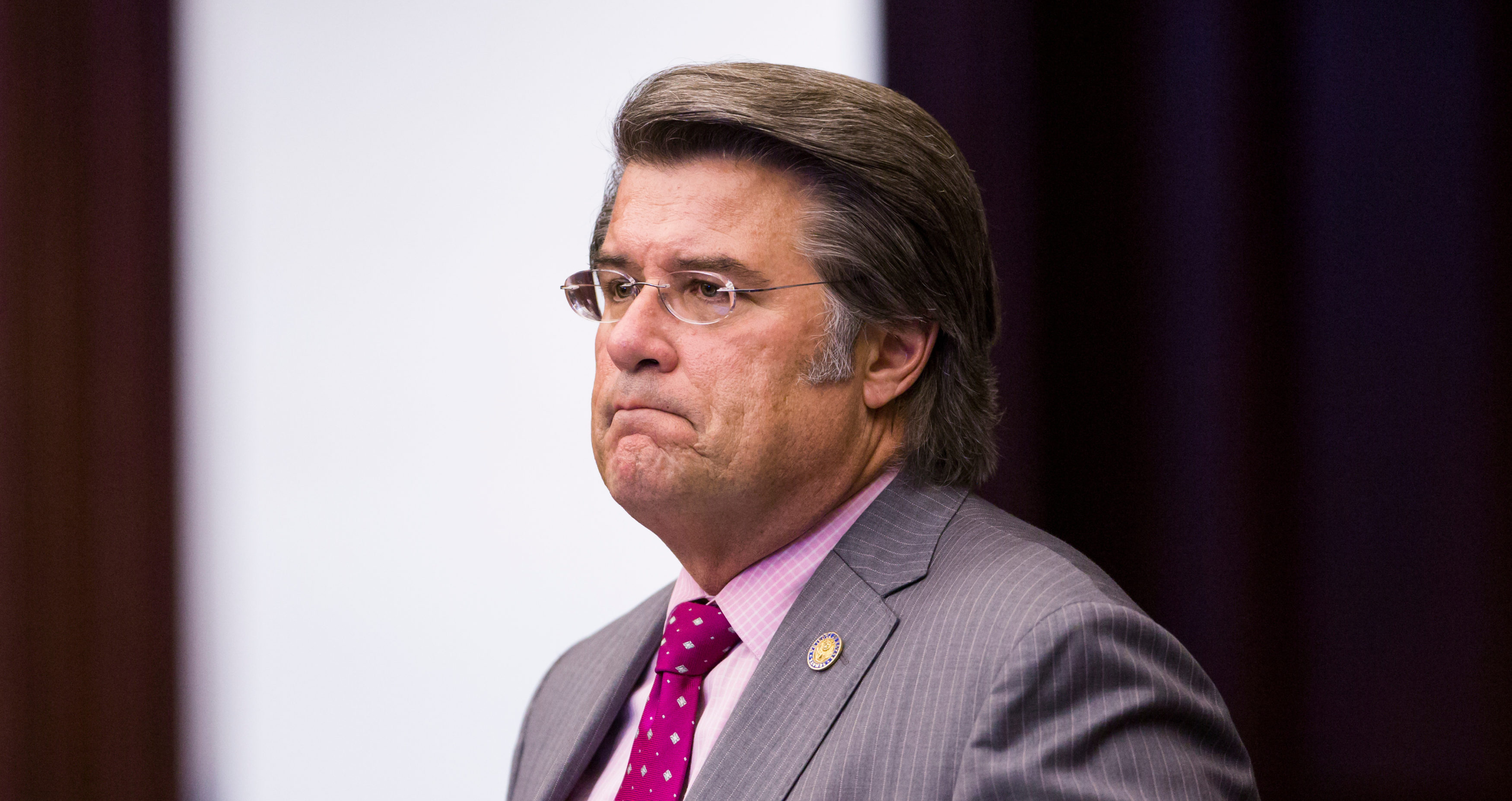 A Senate panel on Tuesday cleared a bill that could bring changes to a state law that has allowed insurance companies to avoid payouts to undocumented injured workers and has already led the state referring a handful of cases to federal immigration authorities.
"The bill is designed to ensure workers injured on the job to obtain the benefits that they are due," Sen. Gary Farmer, who sponsors the measure, said. "Really, this is a glitch bill."
The proposal (SB 1568) would get rid of a 2003 change in workers' compensation state law that makes it a felony for people to use false or misleading information about their identities in order to get a job. Workers' compensation fraud laws are usually intended to nab employees who fake injuries or employers who leave workers without benefits as mandated by state law.
But Rich Templin, a lobbyist with Florida AFL-CIO, said a "problem uniquely terrible" to Florida has been highlighted in investigative reports by Naples Daily News and ProPublica.
"There's collusion with insurance carriers to hire undocumented individuals, who are injured on the job," Templin said. "They would call immigration themselves and have those individuals deported without treatment for their medical injuries."

Under current state law, workers compensation fraud complaints are sent to the state's Division of Investigative and Forensic Services. While that division does not have the authority to serve in any immigration-related capacity, it handles a variety of workers comp-related laws that have involved undocumented immigrants.
Since 2013, that division has referred 160 cases workers' compensation cases to an entity outside the state department, according to Jon Moore, the spokesman for Chief Financial Officer Jimmy Patronis. Five of those were sent to U.S. Immigration and Customs Enforcement for further investigation.
According to a Naples Daily News investigation, at least 163 immigrant workers in Florida have been charged with felonies for providing false identification after being injured at work since 2004. Of those case, 159 were reported by employers or insurance companies.
The issue gained national attention, but Farmer said two weeks ago the bill was unlikely to be heard this session. But Miami Republican Sen. Anitere Flores, who chairs the Senate Banking and Insurance Committee, decided to hear the bill on Tuesday.
"She has indicated that she has a great level of understanding and empathy on the topic," Farmer told Florida Politics.
The bill squeaked through the committee on a 6-4 vote, with Republican Sens. Rob Bradley, Doug Broxson, George Gainer and Denise Grimsley in opposition. Flores and Republican Sen. Rene Garcia voted for the measure along with Democrats in the panel.
The measure now heads to the Senate Committee on Commerce and Tourism, which is chaired by Democratic Sen. Bill Montford. The bill does not have a House companion.