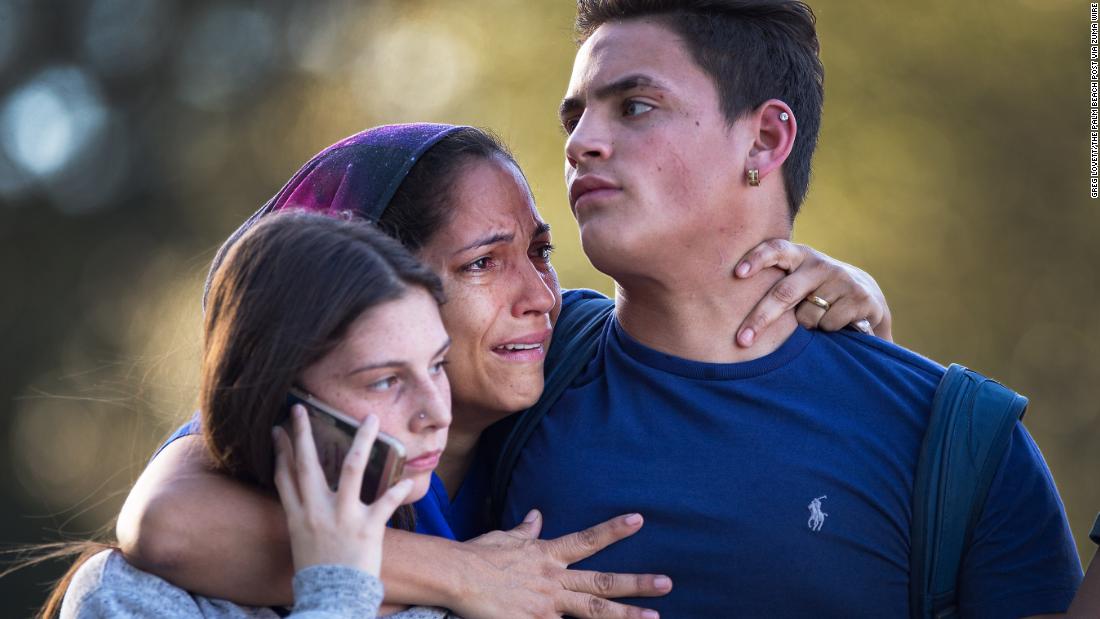 Those who've survived the tragic shooting in Parkland don't want to be consoled by lawmakers — they want action.
A number of students from Marjory Stoneman Douglas High School spoke between the state House and Senate chambers on Wednesday, aggressively addressing state legislators in front of dozens of media outlets. The conference was concurrent with a rally that drew thousands of protesters at the Old Historic Capitol.
The students, corralled and organized by state Sen. Lauren Book, a Plantation Democrat, spoke of what they witnessed and experienced last Wednesday when Nikolas Cruz fatally shot 17 students and faculty at the high school.
Each speaker grieved and recounted the horrific aspects of that fateful day at Stoneman Douglas. Almost all expressed anger towards those in power and the need to prevent a similar incident from occurring again. The speakers floated potential fixes, including changing background check processes, restricting certain age groups from purchasing assault weapons and other gun control measures.
While young and new to political advocacy, the students seemed to be aware that many of their ideas do not stand a chance passing a Republican-controlled Legislature.
Jose Oliva told POLITICO earlier today that students who want gun control measures passed, such as a ban on assault weapons, likely will leave Tallahassee "disappointed," because the Legislature will not pass such laws.
Delaney Tarr, a 17-year-old senior at Stoneman Douglas, spoke of her and her classmates' mission and how frustrating their experience in Tallahassee has been.
"Coming here today as a teenager full of passion — a bit too much passion — was very disappointing," Tarr said. "We've been to many rooms, we've spoken to only a few legislators and, try as they might, the most we've gotten out of them is 'we'll keep you in our thoughts, you are so strong and you are so powerful.'"
For Tarr and her peers, that message isn't enough.
"We aren't here to be patted on the back," Tarr continued. She said they are here to encourage action on behalf of gun control measures, not to be comforted and "pushed into another room as [lawmakers] dance around our questions."
"We want gun reform," Tarr said. "We want common sense gun laws."
She cited the House's refusal to take up an assault weapons ban on the floor Tuesday, calling it "disappointing."
Emphasizing the need for action, Tarr said, "We've had enough of 'thoughts and prayers.' We've had enough of 'we're in your consideration, we're going to think about it, we're going to tell you how we feel because we support you so much' — because we know that's not true.
"If you supported us you would've made a change long ago and you would be making change now."
Alfonso Calderon, a 16-year-old junior, also acknowledged that the advocacy trip to Tallahassee and the planned march in Washington, D.C., might not be enough
"What we need is action," Calderon said. "And we need it now more than ever."
Calderon also said he is prepared to drop out of school and dedicate his entire time to advocating to end gun violence. He told Florida Politics that the move is being considered by other students as well.