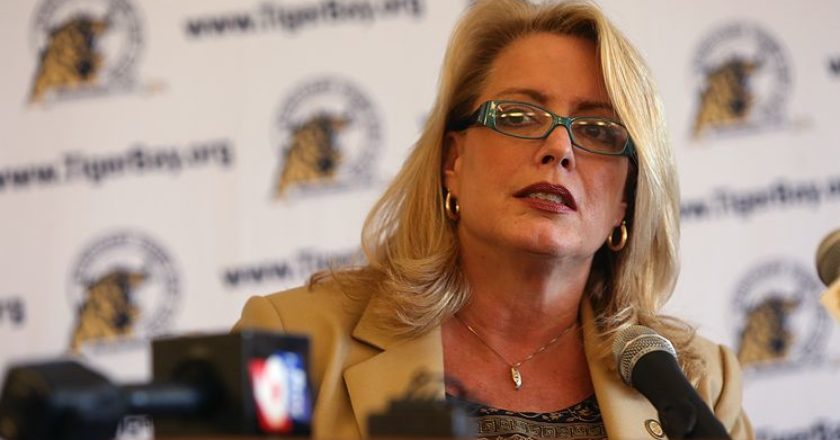 State Rep. Kathleen Peters doesn't want her Tuesday vote related to the House's assault rifle ban to be seen as siding with any political faction.
"Although I do believe we need common sense gun reform, I voted down on the motion because I am not that narrowly focused," she said.
The Treasure Island Republican was one of 71 members who voted against a procedural move sponsored by Democrats to pull the gun ban out of its committees of reference and onto the floor for debate and a vote.
Peters already has been been "ousted to political Siberia," as the Tampa Bay Times put it, after she refused to support Speaker Richard Corcoran's efforts to overhaul VISIT Florida and Enterprise Florida last year.
Peters, elected to the House in 2012, intends to leave the chamber to run for a seat on the Pinellas County Commission.
"I want real reform, not only to stop mass shootings, but to stop all gun violence," she said. "If we just banned assault weapons and did nothing else, we would have done little to protect our citizens in a meaningful way. I do not want to lose another life to gun violence; not through a mass shooting, domestic violence or suicide.
"There is no denying that mental illness has been a factor in nearly all mass shootings, and I have been fiercely advocating for changes and increased funding of mental health services for years," Peters added. "It is time Florida funds a comprehensive coordinated system of care for mental health with access through any door.
"I also believe we must change the way we do background checks associated with purchasing a gun, as described by (Pinellas) Sheriff (Bob) Gualtieri. In addition to addressing assault weapons, we should close the loophole relating to sales at gun shows and limit sales of particularly dangerous ammunition—these are just a few things that should be considered as part of comprehensive reform.
"Bringing all the stakeholders together to develop a common sense proposal for the Legislature's passage by the end of Session is imperative. I am willing to listen to all of the concerned groups and the panel of leaders that the Governor has pulled together in order to generate a multifaceted solution based on their expertise."