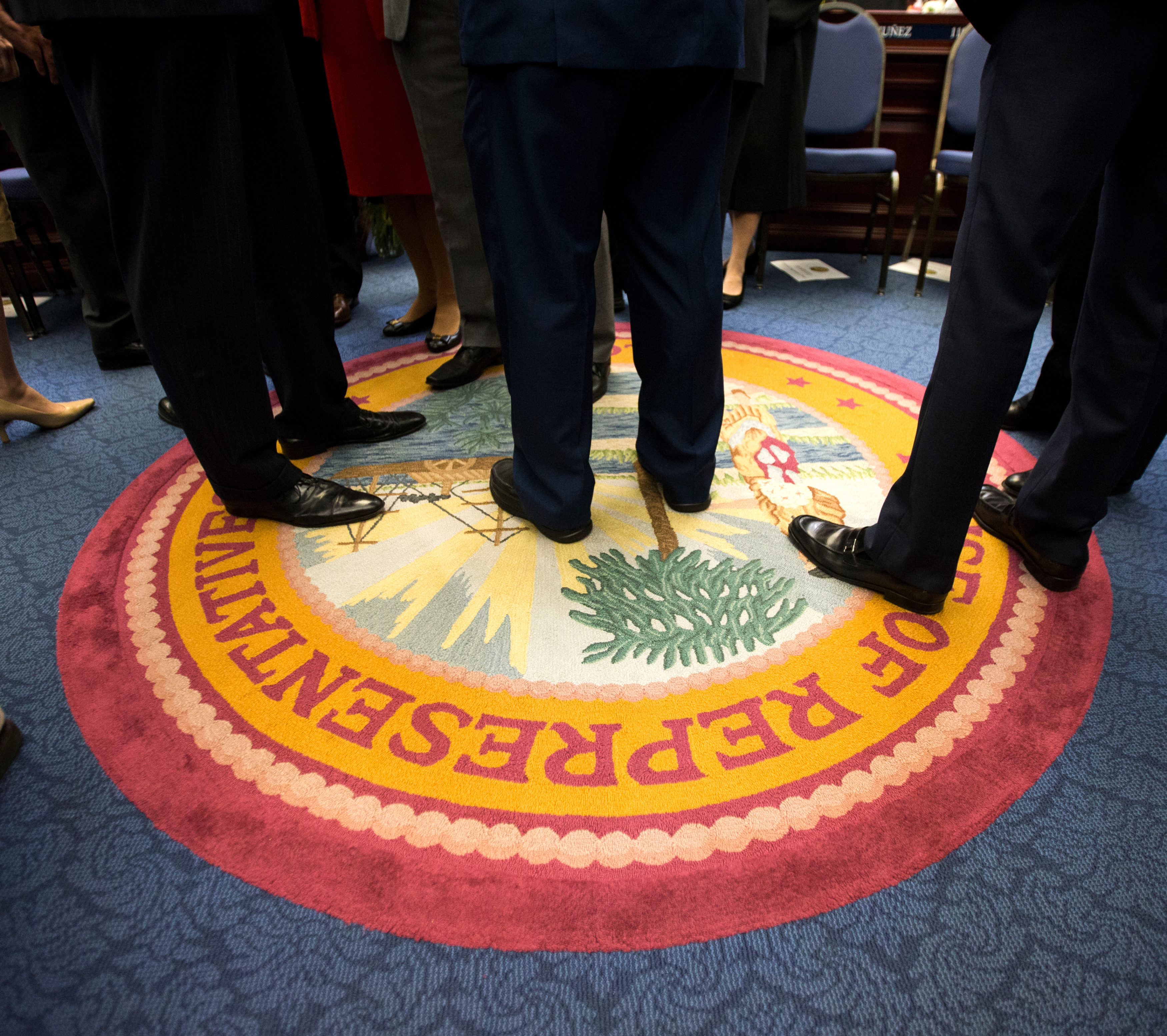 A House panel faced a shocking revelation Wednesday — that lawmakers may be soliciting prostitutes in the capital city.
Melissa Villar, who did not indicate she represented an organization, dropped a bomb on lawmakers when she said she is familiar with someone living in Tallahassee who operates a "trafficking ring" or "prostitution ring."
That unnamed operator told Villar state representatives are frequent customers.
"She divulged to me that the majority of her clientele are members of the Florida House," Villar told the House Judiciary Committee Wednesday afternoon.
Casting doubt on the claim, Villar said that the unidentified sex trafficker doesn't know the difference between "Session and interim" and possibly mistook lobbyists for lawmakers.
But, pointing to electronic payment systems, Villar said it is likely that this operator knows the names of her clients.
"She was taking the credit card payment," Villar noted. "So she knows who the people are."
Villar then told lawmakers she forwarded what she knew to the "ethics commission." A representative from the Florida Commission on Ethics said to Florida Politics there are currently no closed complaints filed by Villar, but a claim could be pending, making it exempt from public disclosure. The commission added that it did not have any documented correspondence with Villar.
The Florida House Ethics committee also said there were no public complaints from Villar.
Villar also explained to lawmakers that she reported the incident to law enforcement. The Florida Department of Law Enforcement told Florida Politics it had not received a related complaint.
A Facebook profile associated with Villar shows that she is the executive director of NORML Tallahassee.
According to its website, NORML seeks to "move public opinion sufficiently to legalize the responsible use of marijuana by adults, and to serve as an advocate for consumers to assure they have access to high quality marijuana that is safe, convenient and affordable." Her Facebook profile also shows that she used to be employed at the Florida House of Representatives.
One online news article shows Villar was quoted supporting a bill in the 2017 Session that sought to decriminalize small amounts of marijuana. During her testimony on Wednesday, Villar sported a brooch that resembles a pot leaf.
Villar could not be immediately reached to provide more context to her testimony.
Her comments came as the committee considered a bill (HB 167) filed by Dover Republican Rep. Ross Spano to allow human trafficking victims to sue hotel owners and staff who are complicit in human trafficking operations.
Following her testimony, members did not address or publicly question Villar's assertions. The committee ultimately forwarded the bill.
The jarring statements made by Villar coincide with a new era of awareness to the sexual extracurricular activities of the Legislature. A number of scandals involving lawmakers have come to light in the past year, leading some to resign.
In the case of former Sen. Jack Latvala, authorities have launched a criminal investigation into his alleged sexual misconduct.
It was unearthed late last year that someone had planted a camera on the sixth floor of the Tennyson condo, where legislators frequently stay during their annual stints in the capital city, presumably to monitor lawmakers' late night endeavors.
The Miami Herald reported that in the 1960s and '70s, lawmakers would be seen in mobile home parks on the outskirts of Tallahassee "where they enjoyed thick steaks, red wine and, legend has it, the company of women, courtesy of a trade group."