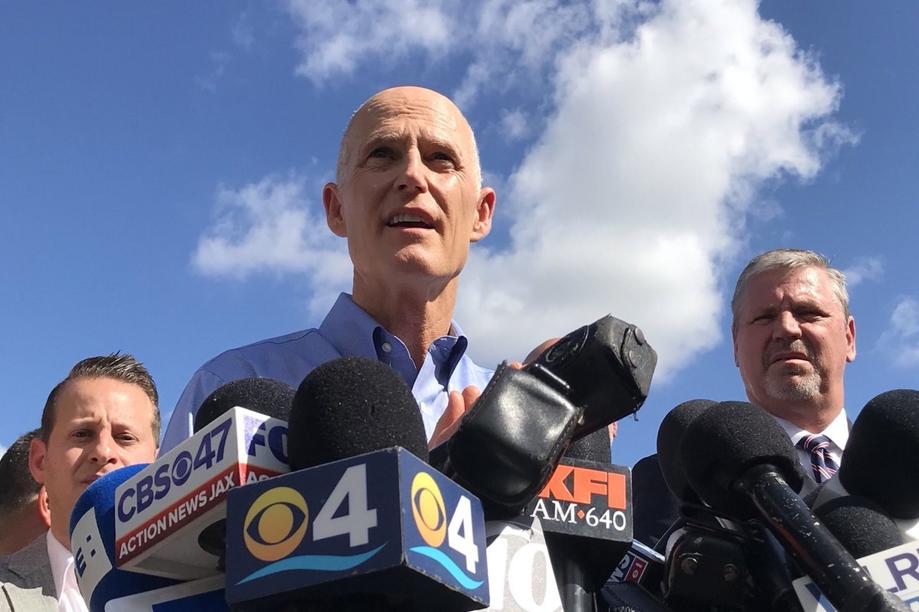 Facing the state's head honcho, kids from Marjory Stoneman Douglas shared their policy suggestions in the wake of the massacre at their school, and Gov. Rick Scott seemed to have listened, according to one student.
"It went better than I expected it was going to go," Sofie Whitney, an 18-year-old senior at Stoneman Douglas, told reporters after meeting with Scott. "[Scott] definitely surprised us."
The Governor set aside a two-hour period to speak with groups of students from Stoneman Douglas and Plantation Democratic state Sen. Lauren Book late Wednesday. The meetings were planned so that Scott heard different perspectives before finalizing a legislative proposal aimed at preventing another Parkland-like tragedy in the state.
Each meeting was carefully shielded from public view, forcing media to rely on students to relay what transpired during their intimate discussions with Scott.
Whitney said that her group initiated most of the policy conversations and that Scott would share his thoughts, which led to talks of compromise.
"Scott definitely responded with his ideas as well and we were trying to find a common ground," Whitney said.
When asked to sum up the meeting, Whitney said it centered on discussions of keeping guns away from those who shouldn't have them. Ideas, like providing for more thorough background checks and requiring the passage of a mental health exam prior to a gun purchase, were floated to Scott, Whitney said. She said the students in her group also discussed implementing longer waiting periods for gun purchases and limiting assault weapons sales to customers ages 21 plus — though it was hard to discern Scott's response to the idea for an age restriction.
When asked if her group brought up banning assault weapon sales, Whitney said such discussion was omitted because there likely wasn't "hope" for a ban given the House's refusal to take up a similar measure on Tuesday.
"We had a feeling that [discussing a ban] wouldn't be very effective," Whitney said. 
Whitney indicated that she and her peers are eager to see Scott's legislative proposal and whether it will reflect what was discussed in secrecy during the meetings.
"Scott was really receptive," Whitney said. "But we won't be sure of any of his actions until he releases his proposal on Friday."
Whitney will head back to Broward County with her classmates Wednesday night. When the governor does release his proposal, there will be 400 miles of separation between the students and Scott, and only two weeks left in the Legislative Session.