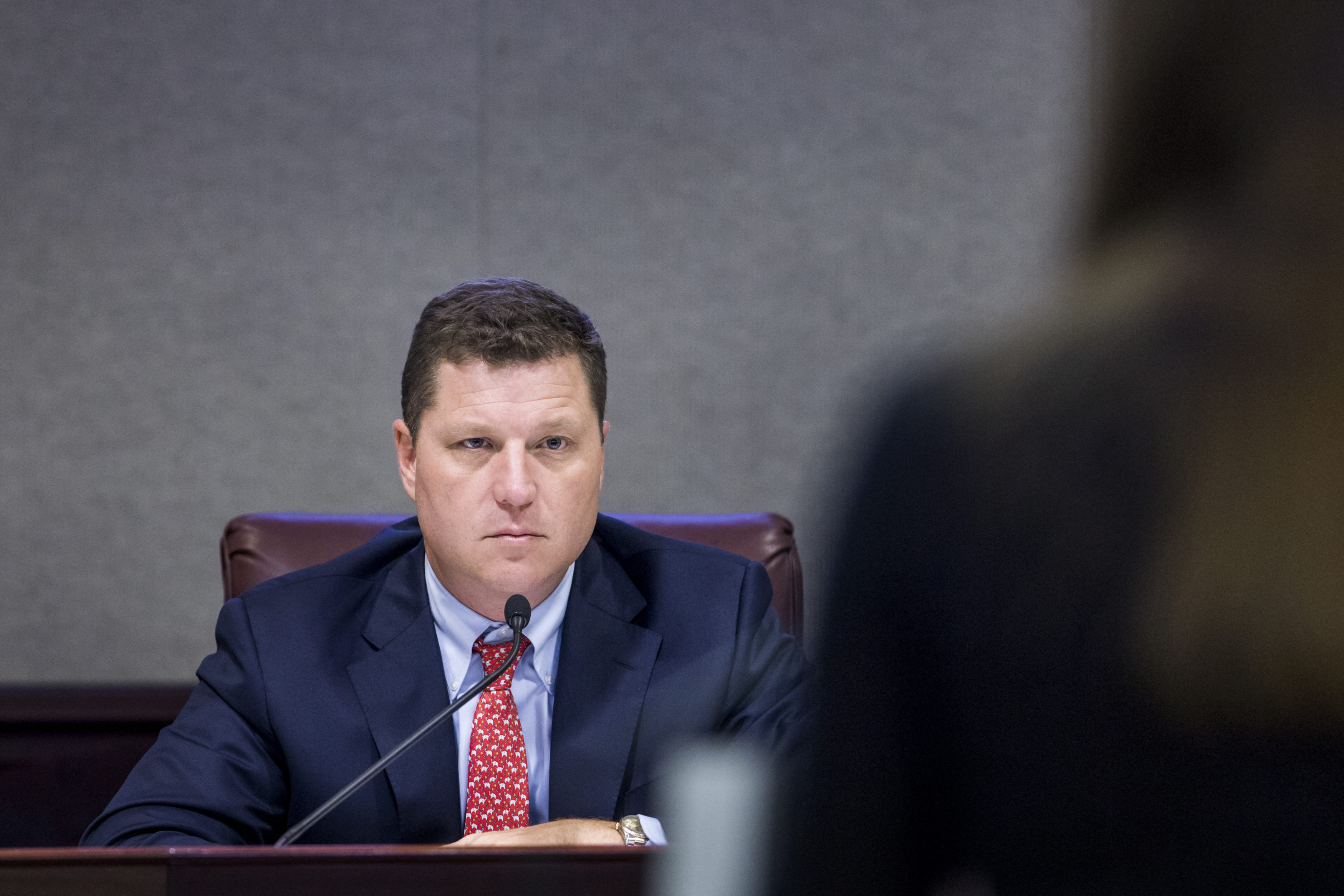 A sweeping criminal justice bill that would upend how the state collects data on offenders in an attempt to better determine who is incarcerated and for how long is moving in the Senate.
The measure would require the Department of Corrections to use risk-assessment instruments that can identify the appropriate intervention and program for an offenders in an effort to reduce recidivism. Sen. Jeff Brandes said his bill (SB 1218) could be used as the foundation for "meaningful" criminal justice reform in the future.
Lobbyist Barney Bishop told the panel he is in favor of bolstering data collection on the criminal justice field, but said it will cost the state a "good chunk." According to staff analysis, that "chunk" would amount to nearly $1.1 million — nearly $764,000 of which would go to technology-related costs for the assessment system.
Groups that included the Florida Association of Counties, the James Madison Institute, Americans for Prosperity and Right on Crime told the panel they were in support of the bill and Agnes Furey, a Tallahassee restorative justice advocate.
The Senate Appropriations Subcommittee on Criminal Justice Subcommittee cleared the measure unanimously before adjourning for the 2018 legislative session.
"This remains a work in progress and we will continue to work on it," Brandes said. "It's amazing to see the shift we are seeing in the Senate and the Legislature as a whole."
In Florida, there are about 96,000 inmates incarcerated in a system that costs taxpayers an estimated $2.4 billion every year. Brandes has taken the lead in championing reforms this year that have not gained much traction in the Legislature over the years — and some that the House may find a bit hard to swallow, like changing the state's mandatory minimum sentences.
But both chambers are on the same page when it comes to data collection. The Florida House on Wednesday passed HB 7071, which leadership called a "game changing criminal justice data transparency" bill.
Republican state Rep. Chris Sprowls said the measure will make the state a "model for effective, data-driven criminal justice" and "create the gold standard for the rest of the country."
The measure would require the DOC to report and publish, on a quarterly basis, inmate admission by offense type and recidivism rates with a unique identifier for each person who is subject of a criminal case. Information on those who make the arrests or prosecute the cases would not be tracked under the bill.
"As a former prosecutor, I know that our justice system must be better informed and that there are changes needed to create a more fair, accountable and transparent system," Sprowls said.