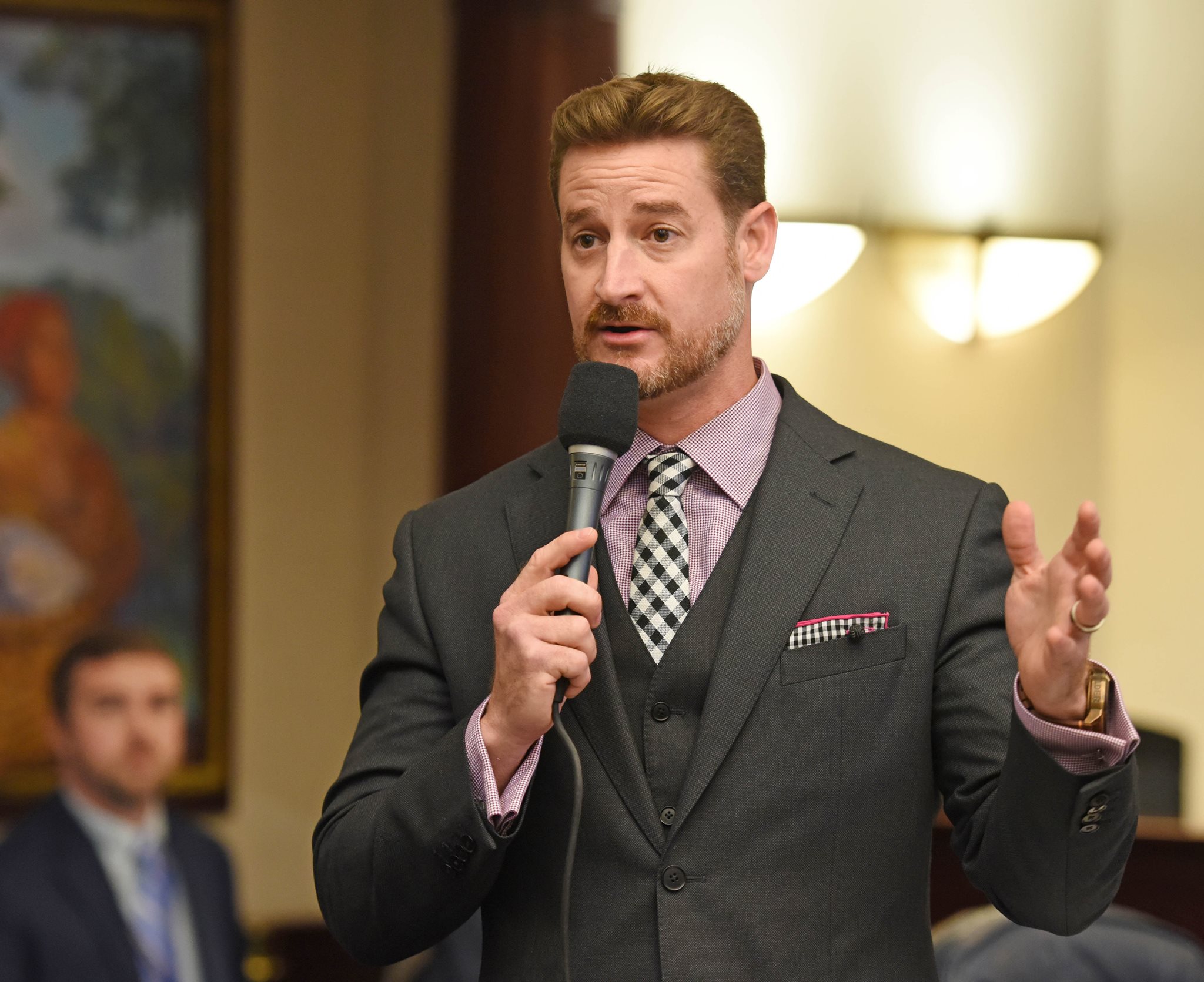 As the Florida Legislature on Tuesday turned its focus to proposals crafted in the wake of the state's deadliest school mass shooting in Parkland, a measure that would give law enforcement officers more power to investigate deadly threats made on social media cleared the Senate Appropriations Committee.
Sarasota Republican Sen. Greg Steube, who on Monday announced he will be running for Congress, said his bill would make it a third-degree felony for a person to make a threat to kill or do great bodily injury to another person on any social media platform. This would include school shooting threats, but the threat would have to be specific, Steube said.
Amy Mercer, the head of the Florida Police Chiefs Association, which represents police chiefs in airports, university campuses and police departments, said the bill is a top priority for the organization. She said the legislation would help law enforcement keep up with the fast-paced growth in technology.
"It would give law enforcement the chance to assess the situation," Mercer said. "It may be a situation when law enforcement can go assist and give an individual help and prevent a tragedy like the one we saw in Parkland."
In order for someone who threatens to kill or injure someone to be criminally investigated, the threat needs to be directly sent in a "letter, inscribed communication, or electronic communication," whether signed or anonymous, to the person who is being targeted. Steube wants to broaden the scope to include social media threats and "great bodily injury."
"The change to include social media threats to kill or do great bodily injury is to ensure we are only picking up those serious threats," Mercer said.
On Tuesday, the bill was amended to clear internet and service providers from any liability if a threat is made and it results in tragedy.
The Senate measure (SB 310) now heads to its last committee stop in Senate Rules and an identical House companion bill is ready for the floor in the lower chamber.
If the Legislature passes the proposal, changes would take effect Oct. 1 and could result in the state prison population increasing, according to staff analysis.