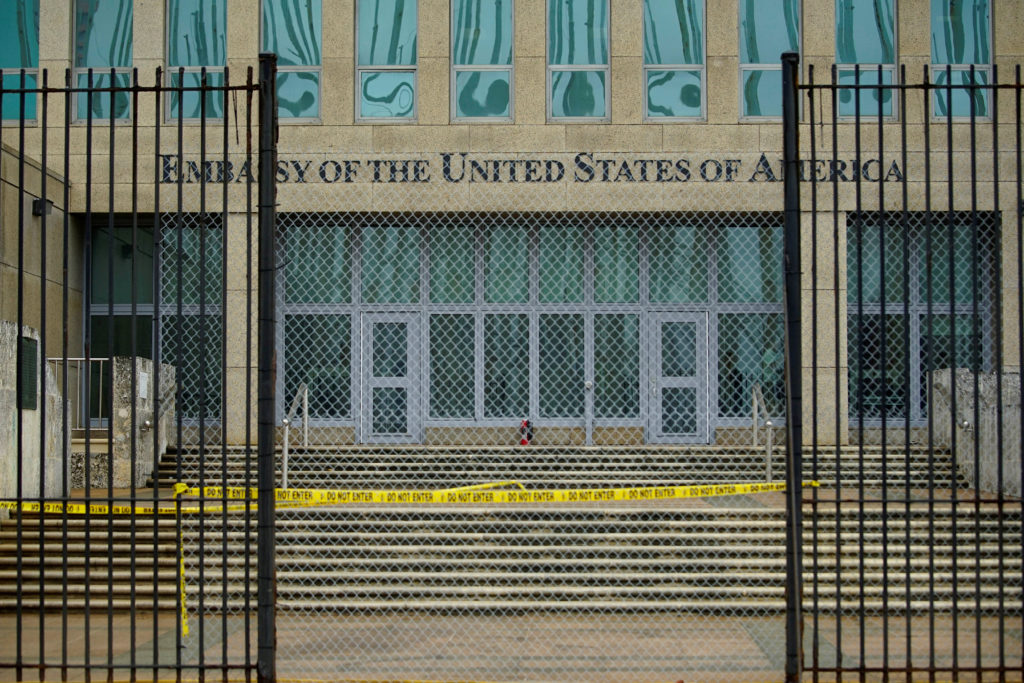 Fresh off a Cuban visit last week, U.S. Rep. Kathy Castor is calling on Secretary of State Rex Tillerson to return consular officials and diplomatic personnel to the U.S. Embassy in Havana as soon as possible.
Tillerson withdrew 60 percent of diplomats from the embassy in Havana last fall after unexplained attacks harmed at least 22 American government workers and family members. Investigators explored the possibility of a "sonic attack" injuring diplomats through sound waves; they discovered no device nor a culprit.
"While I appreciate your overriding concern with the health and safety of our diplomats following the unexplained health incidents, it is time to increase staffing and re-establish an American presence to serve our interests and our citizens," the Tampa Democrat wrote in the letter to Tillerson sent Wednesday.
The State Department is scheduled to decide the status of the embassy by next week.
Shortly after Tillerson ordered the removal of U.S. diplomats from Cuba, the State Department then opted to suspend all visa processing in Havana, moving that function to Bogota, Columbia.
Castor, representing a district that is home to one of the largest Cuban-American populations in the country, said it's "unreasonable and unaffordable" for Cubans who want to travel to Tampa or Miami to go to another country to do so.
The U.S. had provided 1,100 visas a month to Cuban immigrants last year before the diplomatic imbroglio; that number has since trickled down to just 350 per month.
In 2013, Castor became the first member of Congress from Florida to call for removing the Cuban economic embargo, a decision that can only happen via a congressional vote. She has consistently championed the liberalization of the relationship between the U.S. and Cuba since the early part of this decade.
But the diplomatic breakthrough started by President Barack Obama in late 2014 came to a screeching halt when Donald Trump was elected in 2016. Among the policy changes his administration rolled back from the Obama White House was travel.
Last summer, Trump announced that Americans would no longer be able to plan their own private trips to Cuba, and those who did had to go through authorized educational tours, subject to strict new rules and audits to ensure that they are not going just as tourists.
Castor calls that plan "overreaching."
"This is counterproductive and complicates America's ability to support everyday Cubans and promote the exchange of ideas," The Tampa Democrat complains.
Castor visited Cuba earlier this month with fellow Democratic Reps. James McGovern from Massachusetts and Susan Davis from California, as well as Senators Patrick Leahy of Vermont, Gary Peters from Michigan and Ron Wyden from Oregon.
The entire delegation, except for Castor, chose to meet with Cuban President Raul Castro during the visit. Castro will step down in April.
You can read Castor's letter here.