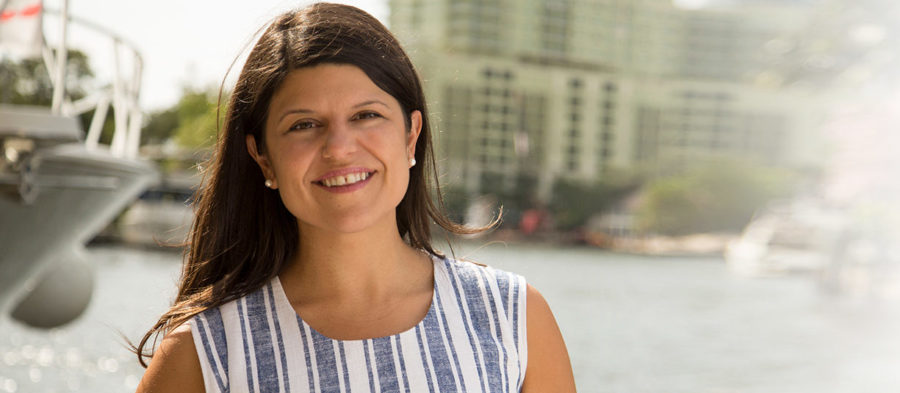 House District 93 candidate Emma Collum sent out an email this week asking for campaign donations so she can fix "weak gun regulations" and "remove weapons of war from our streets."
HD 93 covers part of Broward, the county that's home to Marjory Stoneman Douglas High School where a school shooter killed 17 people, including 14 students, on Feb. 14.
Less than two weeks out from the tragedy, Collum wrote in the Monday email "this is our chance to push real and major changes for the people of Broward and beyond."
Collum doesn't mention any of students or teachers who died in Parkland or any of the grassroots work being done by students after they went through such a horrific experience.
Actually, she doesn't mention Parkland at all. She just puts her hand out for donors who, if they act fast, can have their contributions doubled by other donors who are sick of "politics as usual" — as if this kind of money grab wasn't the embodiment of "politics as usual."
"Tallahassee is broken and failing us. We need to expect more—and get more—from our leaders," Collum said in the Monday message. "I'm running for office because I know we can do better, and I'm tired of watching the policies we care about get pushed aside."
Collum then says she's for passing an assault weapon bans, improving access to healthcare, lower prescription drug prices, and protecting the environment and coastline.
"Can you help me win this seat so I can advocate for these issues in the Florida House?" she asks.
HD 93 is held by Republican Rep. George Moraitis, who faces term limits in 2018.
Collum is running against Stephanie Myers for the Democratic nomination. Republican Chip LaMarca, currently a Broward County Commissioner, is the only GOP candidate in the race.
Emma Collum, George Moraitis, Stephanie Myers, Chip LaMarca, HD 93, House District 93, Email Insights, 2018 election, 2018 legislative races, Parkland mass shooting