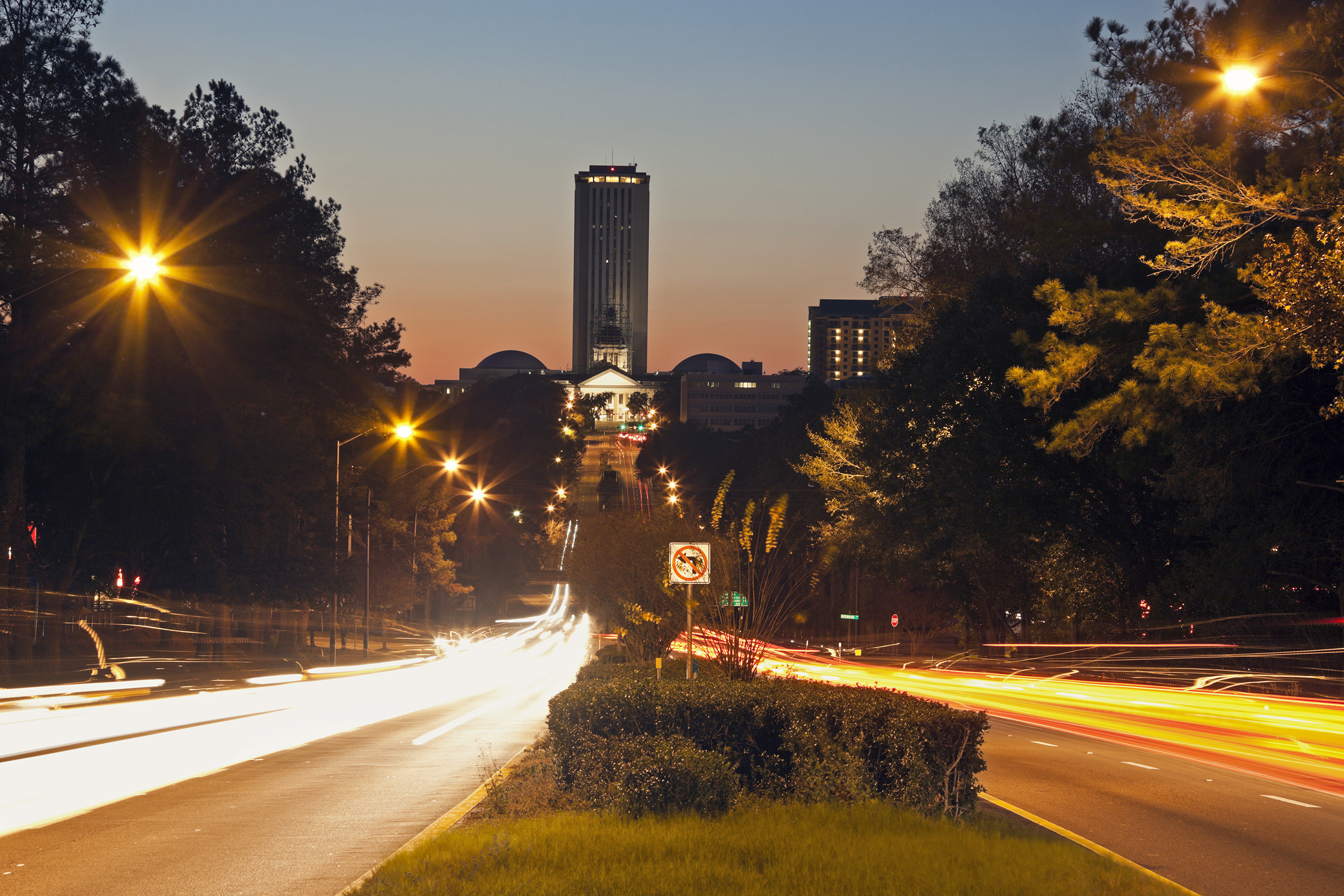 Sixty Days — A prime-time look at the 2018 Legislative Session
The Last 24
Good Thursday evening. And ta-ta for now. We may be going into overtime for the budget, but this is the last edition of Sixty Days. Last Call returns Monday. Sixty Days will be back next year (or sooner, if a Special Session is called. Hey, who knows?) Here's your nightly rundown.
Map lines moved? A late-session amendment would redraw the boundary between Duval and St. Johns counties to accommodate land owned by members of the family that founded Winn-Dixie Stores.
'It's silly': Senate Approps chair Rob Bradley said it would set "bad precedent" to go along with a House plan to punish Enterprise Rent-A-Car for cutting ties with the National Rifle Association.
Hate mail: Sen. Kelli Stargel said she's been inundated with angry messages after she said "thoughts and prayers" were the best way to prevent mass shootings like that at Marjory Stoneman Douglas High.
UF love: Dozens of member projects were zeroed out, but one University of Florida project was not only salvaged, it got double of what the House and Senate had initially agreed to.
Black farmers: The state is one step closer to removing a barrier for a black farmer to receive a medical marijuana growing license.
Less money: Lawmakers withheld more than $1.9 million in Department of Health salaries and benefits in the final 2018-19 state budget until regulators fully implement medical marijuana.
Early bird: Continuing a trend, the Florida Senate gave final approval to a bill that would start the 2020 Legislative Session in January.
Safety nets salvaged: Hospitals serving large numbers of the state's Medicaid patients applauded funding in the 2018-19 budget they say "puts patients before profits."
Canady chosen: Florida Supreme Court Justice Charles Canady will become chief justice on July 1, the second time he has led the state courts system.
Quote of the Day
"It's too cold in Tallahassee during the winter, so I cannot support this bill." — Senate Democratic Leader Oscar Braynon II, explaining his opposition to moving the 2020 Legislative Session to January and February.
"Yes, but it's too hot later here, so …" — Senate President-designate Bill Galvano, in reply.
Bill Day's Latest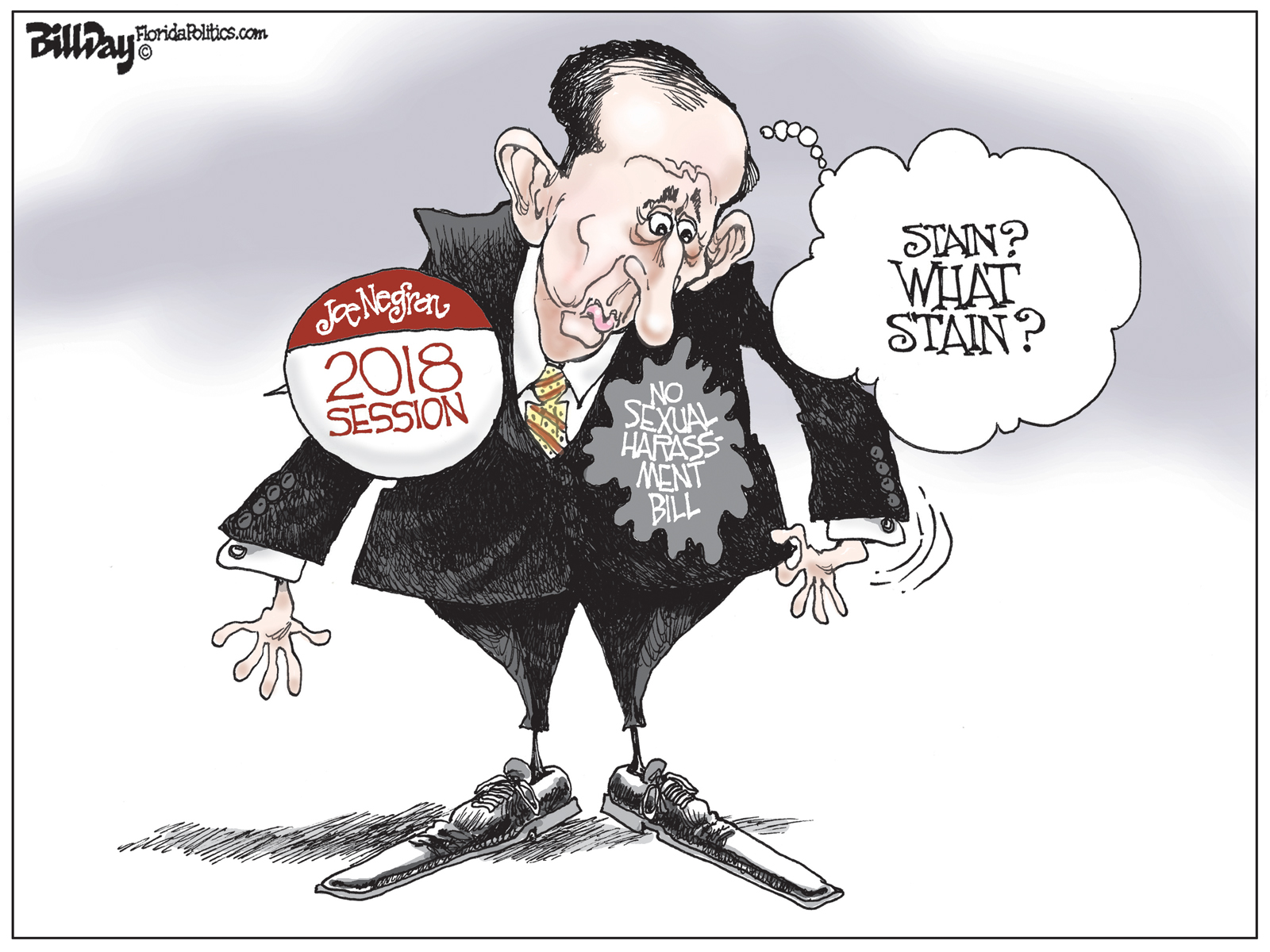 3 Questions
Americans for Prosperity-Florida (AFP-FL) Thursday said it had "launched a series of digital campaigns aimed at encouraging Gov. Rick Scott to sign HB 7055." The sweeping K-12 policy bill, including a new tax-credit scholarship — the Hope Scholarship — for students who say they're bullied in their public school.
Chris Hudson, the organization's state director, explains.
Q: What, besides digital ads, are you doing?
Hudson: Last week, AFP-FL launched a direct mail effort aimed at thanking members of the legislature for supporting HB 7055 throughout the committee process. The mailers called on citizens to thank their lawmakers for expanding education freedom options and transparency requirements for government unions.
Q: Why does your group support the bill?
Hudson: Florida lawmakers took a principled vote to pass win-win legislation that will help students achieve their education goals, and help teachers take control over their representation. We hope Gov. Scott puts those students and teachers first by signing HB 7055 into law as soon as possible.
Q: What else will you do to hold them accountable?
Hudson: As Session comes to a close, we'll be tabulating votes on all of the priority legislation we've followed and advocated for all session, and will deliver their grades to their constituents.
Lobby Up
Their phones were the vanguard of the mobile revolution, and now Nokia has lobbyists in Tallahassee.
Nokia of America Corporation is represented by Douglas Bell, James Daughton, Patricia Greene, Warren Husband, Allison Liby-Schoonover, Aimee Diaz Lyon, Andrew Palmer, William (Pierce) Schuessler, according to registration records.  
The Finnish multinational has operated an array of industries in its over 150-year history.
We don't like quoting Wikipedia, but this sentence is a gem: "It was founded as a pulp mill and had long been associated with rubber and cables, but since the 1990s focuses on large-scale telecommunications infrastructures, technology development and licensing."
Breakthrough Insights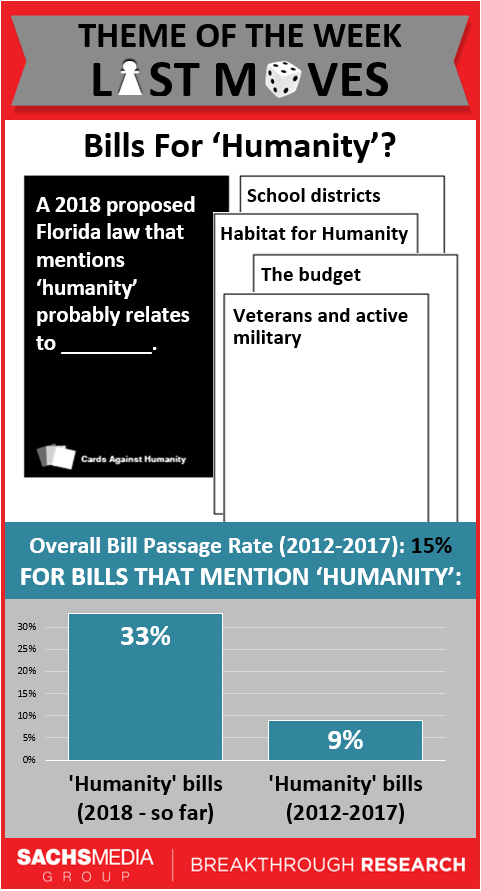 The Next 24
The Florida Commission on Ethics will hold a regular meeting. That's at 8:30 a.m., 1st District Court of Appeal, third-floor courtroom, 2000 Drayton Drive, Tallahassee.
The Senate Democratic Caucus will meet. That's at 9 a.m., 200 Senate Office Building, The Capitol.
As of press time, the Senate is scheduled to hold a floor session at 10 a.m., Senate Chamber, The Capitol.
As of press time, the House is scheduled to hold a floor session at 10:30 a.m., House Chamber, The Capitol.